Advertisement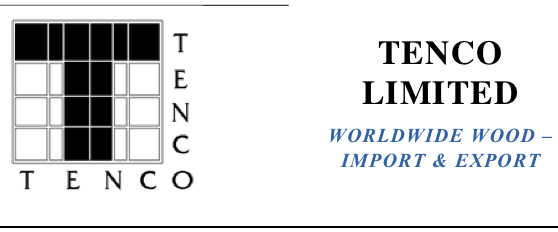 About Tenco
Tenco is one of New Zealand's largest exporters of forest products. We have built to this position since 1991 when the company was set up to export lumber to growing Asian export markets. Experience and reputation count; from small beginnings Tenco has become the largest independent exporter of New Zealand lumber and New Zealand's 4th largest log exporter. Tenco has a regular shipping program of their own log vessels and in combination with these and other ships currently calls at 7 New Zealand ports (5 North Island and 2 South Island).
Tenco buys standing forests. Tenco currently has a number of forests which they purchased at harvestable age to log over a number of years for export and domestic markets. Tenco also regularly buys smaller tracts of forest to harvest immediately or immature forests to hold until harvest time. Tenco is interested in broadening the base of owners from whom it purchases forests and stands of trees. A deal with Tenco is a certain transaction. The owner and Tenco will agree on a value of the tree crop and then Tenco will pay this amount to the owner either in a lump sum amount or on rate per volume unit out-turn from the forest depending on the nature of the tree crop.
Tenco knows there are a lot of farmers who have trees that are close or ready to harvest and will be asking themselves how they should proceed with the sale of their trees. For some farmers the kind of certain transaction with money in the bank could well be appealing. Tenco is actively interested in buying harvestable forests or trees from areas including all the North Island (except the Gisborne and East Coast districts) and Nelson & Marlborough in the South Island .
If you own a forest in this area (16 years and older) and are ready to enter into this kind of agreement Tenco is interested to develop something with you.
Please contact: Josh.Bannan@tenco.co.nz
Work: +64 7 357 5356 Mobile: +64 21 921 595
www.tenco.co.nz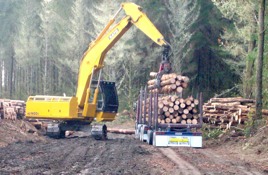 August, 2015
Making better use of forest soil microbes
Soil microbes can have a significant positive impact on forest performance, but we have few reliable options to enhance the benefits they can provide. A substantial new trial series has been established to address this gap.
---
Growing Confidence in Forestry's Future (GCFF) Research Programme
---
Soil fungi and bacteria can substantially improve the health and growth of plants through various pathways, including influencing plant nutrient and water uptake, increasing stress tolerance and changing the growth behaviour of plants. Various commercial products have been released that claim to either introduce new "super" microbes that will improve plant performance, or stimulate better activity from the existing soil microbes. However, there is very little research available to prove the reliability of these claims. To better understand the extent to which soil microbes can be stimulated to improve forest productivity, a new trial series has been established at five sites around New Zealand to determine if the beneficial activity of soil microbes (both fungi and bacteria) can be enhanced at an operational scale, using plantation health and growth over several years as relevant measurements of effect. This trial will determine if several treatments, proven to be promising in controlled conditions, can produce results that are cost-effective at a forest stand scale. This research will also examine the wider environmental implications of the treatments to ensure they are sustainable, and do not create other problems. Results from this trial series will be released to the forestry sector at regular intervals over the next decade. If you wish to know more about this research, please contact Simeon.Smaill@Scionresearch.com