FOREST OWNERS ASSOCIATION
FARM FORESTRY ASSOCIATION
FOREST INDUSTRY CONTRACTORS ASSOCIATION
Media release 29 January 2014.
Advertisement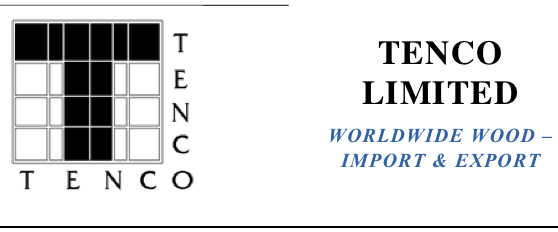 About Tenco
Tenco is one of New Zealand's largest exporters of forest products. We have built to this position since 1991 when the company was set up to export lumber to growing Asian export markets. Experience and reputation count; from small beginnings Tenco has become the largest independent exporter of New Zealand lumber and New Zealand's 4th largest log exporter. Tenco has a regular shipping program of their own log vessels and in combination with these and other ships currently calls at 7 New Zealand ports (5 North Island and 2 South Island).
Tenco buys standing forests. Tenco regularly buys smaller tracts of forest to harvest immediately or immature forests to hold until harvest time. A deal with Tenco is a certain transaction. The owner and Tenco will agree on a value of the tree crop and then Tenco will pay this amount to the owner either in a lump sum amount or on rate per volume unit out-turn from the forest depending on the nature of the tree crop.
Tenco is actively interested in buying harvestable forests or trees from areas including all the North Island (except the Gisborne and East Coast districts) and Nelson & Marlborough in the South Island .
If you own a forest in this area (16 years and older) and are ready to enter into this kind of agreement Tenco is interested to develop something with you.
Please contact: Josh.Bannan@tenco.co.nz
Work: +64 7 357 5356 Mobile: +64 21 921 595
www.tenco.co.nz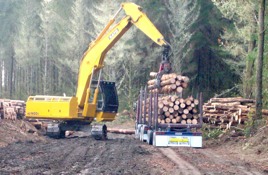 Major forest industry safety review launched
An independent panel is to conduct a major review into the high number of serious and fatal injuries in the forest industry.
The panel members are business leader George Adams, employment health and safety lawyer Hazel Armstrong and business safety specialist Mike Cosman. Their appointment and their terms of reference have been endorsed by forest industry organisations, ACC, relevant government agencies, the NZ Council of Trade Unions and the Business Leaders' Health and Safety Forum.
The review, which is expected to take up to six months to complete, is being funded by the Forest Owners, Forest Industry Contractors and Farm Forestry Associations, with administrative support and other resources provided by the government's health and safety regulator, WorkSafe New Zealand.
Forest Owners past-president Bill McCallum says the forest industry makes an important contribution to New Zealand, providing jobs, export earnings and helping to lift economic growth.
"But the current rate of serious injury and death is simply not acceptable or sustainable. We are committed to creating an industry where all our people go home safely at the end of each day, and we are hopeful that the independent panel will shine a light on practical solutions to help us achieve this."
He says it has taken time to find the right panellists, shepherd vital stakeholder support and agree on the wide ranging and comprehensive terms of reference, but the foundations are now in place for what will be a very important review.
"The panel's job is to uncover the underlying factors that are resulting in workers being harmed and to recommend practical measures to significantly improve the situation.
"How it goes about this is up to the panellists, but they will use the structure adopted by the Independent Taskforce on Workplace Health and Safety for making their recommendations. Most of the Taskforce's recommendations have been adopted by the government and their report provides a template that is understood and widely supported."
Mr McCallum says no aspect of the industry's operations is out of bounds.
"Panel members can talk to anyone and seek whatever expert advice and analysis they need. We are asking all employers and workers in the industry to give them their full co-operation. Individuals who want to have an input are strongly encouraged to do so.
"They will be looking at our workplace cultures, our existing safety programmes and training, the activities of Worksafe NZ and ACC, worker involvement and engagement, and the unique structure of the industry, with its reliance on contractors to do most harvesting."
The panel will have its first meeting on 14 February in Wellington.
Footnote:
The following organisations were consulted in the development of the inquiry's terms of reference and on the appointment of the inquiry panel:
Accident Compensation Corporation
WorkSafe New Zealand / Ministry of Business Innovation and Employment
Ministry for Primary Industries
Business Leaders Health and Safety Forum
Competenz (forest industries ITO)
Council of Trade Unions
Forest Industry Contractors Association
Farm Forestry Association
Forest Owners Association
[ends]
Trevor Walton
FOA communications
Tel 021 381 465
For more information, please ring FOA president Paul Nicholls, Tel 09 357 9119 or 027 595 8708