Advertisement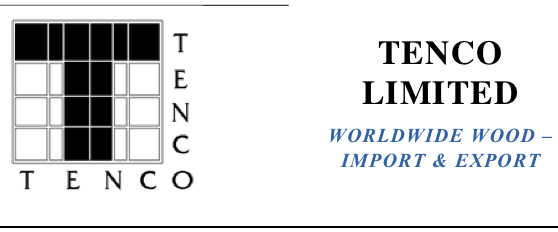 About Tenco
Tenco is one of New Zealand's largest exporters of forest products. We have built to this position since 1991 when the company was set up to export lumber to growing Asian export markets. Experience and reputation count; from small beginnings Tenco has become the largest independent exporter of New Zealand lumber and New Zealand's 4th largest log exporter. Tenco has a regular shipping program of their own log vessels and in combination with these and other ships currently calls at 7 New Zealand ports (5 North Island and 2 South Island).
Tenco buys standing forests. Tenco regularly buys smaller tracts of forest to harvest immediately or immature forests to hold until harvest time. A deal with Tenco is a certain transaction. The owner and Tenco will agree on a value of the tree crop and then Tenco will pay this amount to the owner either in a lump sum amount or on rate per volume unit out-turn from the forest depending on the nature of the tree crop.
Tenco is actively interested in buying harvestable forests or trees from areas including all the North Island (except the Gisborne and East Coast districts) and Nelson & Marlborough in the South Island .
If you own a forest in this area (16 years and older) and are ready to enter into this kind of agreement Tenco is interested to develop something with you.
Please contact: Josh.Bannan@tenco.co.nz
Work: +64 7 357 5356 Mobile: +64 21 921 595
www.tenco.co.nz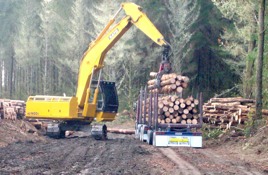 November, 2014
Looking underground without digging a hole
Growing Confidence in Forestry's Future (GCFF) Research Programme
A new soil survey tool allows Scion scientists to assess below ground variation in soil properties using electromagnetic pulses.
November 2014
The properties of soil are critical to plant growth, but the innate spatial variability of these properties has made detailed assessments of soil across a landscape very costly in terms of time and money. Scion has acquired a hand-held tool, called the DualEM-1s, which offers a new way to analyse soil properties. This sensor is able to measure electrical conductivity to a depth of 1.6 m underground, collecting information about moisture distribution and soil structure. The tool is currently being trialled, and once this is completed, it will be used to establish and measure various GCFF trials. While this approach will not replace traditional soil moisture and nutritional assessments, it will enable sampling to be much more precise, thereby improving understanding of what may be deficient in soil, and enhancing our ability to manage any problems.
Website link:
https://scionforestryfuture.files.wordpress.com/2014/11/gcff_october_newsletter.pdf