October, 2014
Advertisement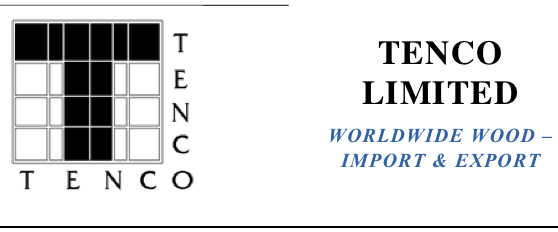 About Tenco
Tenco is one of New Zealand's largest exporters of forest products. We have built to this position since 1991 when the company was set up to export lumber to growing Asian export markets. Experience and reputation count; from small beginnings Tenco has become the largest independent exporter of New Zealand lumber and New Zealand's 4th largest log exporter. Tenco has a regular shipping program of their own log vessels and in combination with these and other ships currently calls at 7 New Zealand ports (5 North Island and 2 South Island).
Tenco buys standing forests. Tenco regularly buys smaller tracts of forest to harvest immediately or immature forests to hold until harvest time. A deal with Tenco is a certain transaction. The owner and Tenco will agree on a value of the tree crop and then Tenco will pay this amount to the owner either in a lump sum amount or on rate per volume unit out-turn from the forest depending on the nature of the tree crop.
Tenco is actively interested in buying harvestable forests or trees from areas including all the North Island (except the Gisborne and East Coast districts) and Nelson & Marlborough in the South Island .
If you own a forest in this area (16 years and older) and are ready to enter into this kind of agreement Tenco is interested to develop something with you.
Please contact: Josh.Bannan@tenco.co.nz
Work: +64 7 357 5356 Mobile: +64 21 921 595
www.tenco.co.nz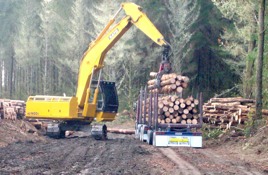 Independent Forestry Safety Review Final Report available
Since 2008, 32 lives have been lost on the forest block. The forestry industry is the most dangerous industry in which to work in New Zealand. The injury rate is double that of other sectors and the fatality rate is 15 times the overall rate for all sectors. This is disproportionate and unacceptable. This needs to change to prevent further loss and devastation and for the industry to be sustainable.
Summary of the Final Report
In response to the industry's poor safety record, the Independent Forestry Safety Review (the Review) was announced on 29th January 2014 by the Forest Owners Association, Forest Industry Contractors Association and Farm Forestry Association (the Review Sponsors). It was supported by the Ministry of Business, Innovation and Employment, WorkSafe New Zealand and the Accident Compensation Corporation.

Three Panel members were appointed to undertake the Review; businessman George Adams, health and safety lawyer Hazel Armstrong and safety expert Mike Cosman.

The purpose of the Review was to identify the likely causes and contributing factors to the high rate of serious injuries and fatalities in the New Zealand forestry sector. The Panel was expected to take an independent approach, was given a broad mandate and received widespread support.

The processes followed to undertake the Review can be grouped into three stages. These are the:
issues identification stage
consultation stage where the Review Panel released a consultation document and travelled to regions
final reporting stage.
Over the course of the Review, the Review Panel heard from over 540 forestry sector stakeholders, received 111 submissions on the consultation document and over 330 completed Forestry Worker Surveys. There was strong engagement from across the sector. There was widespread agreement with the issues identified in the consultation document as impacting on health and safety on the forestry block. These issues included lack of leadership to drive a safety culture; gaps in the standards for ensure safe work and safe workplaces; and inadequate training and supervision of workers. There was also been widespread support for WorkSafe New Zealand (WorkSafe) stepping up its compliance and enforcement visits.
The Review Panel's vision is for a safe, sustainable and professional forestry sector by 2017, achieved in partnership by government, industry and workers.
Summary of recommendations
That WorkSafe convene a Forestry Leadership Action Group made up of government, industry, workers and their representatives to oversee the delivery of a Forestry Sector Health and Safety Action Plan to implement the recommendations in the Final Report, including:
a charter or pledge for industry leaders to commit to specific actions for change now and into the future and tools and resources to support the development of safety leadership capabilities
developing effective worker participation and representation schemes and a network of trained worker representatives for the forestry industry
a review of the Approved Code of Practice for Safety and Health in Forestry Operations and regulations that set out the competency standards required for safety critical roles
a timetable for developing an industry led contractor certification scheme and supporting systems to recognise those that meet health and safety and employment obligations
an enhanced approach to data collection and evaluation and information sharing across the sector so that data and accident investigation information is shared and change can be evaluated.

The Review Panel is also recommending WorkSafe:
enhance their workplace assessments and investigations to look at all underlying factors contributing to serious injuries and fatalities on the forest block
review their memorandum of understanding with the New Zealand Police so that investigations are undertaken to an agreed standard that will enable prosecutions to progress if appropriate
develop a communication policy for engaging with victims, families, workers, crew and industry when an accident occurs and during the investigation and prosecution phase.
The Panel's Final Report is now available on http://www.ifsr.co.nz .
Please note, all inquiries about the Review should now be directed to:
Glen Mackie
Technical Manager
Forest Owners Association
04 473 4769
glen.mackie@nzfoa.org.nz