Advertisement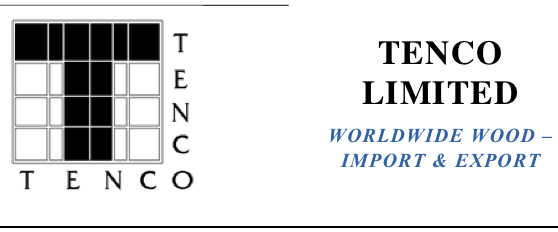 About Tenco
Tenco is one of New Zealand's largest exporters of forest products. We have built to this position since 1991 when the company was set up to export lumber to growing Asian export markets. Experience and reputation count; from small beginnings Tenco has become the largest independent exporter of New Zealand lumber and New Zealand's 4th largest log exporter. Tenco has a regular shipping program of their own log vessels and in combination with these and other ships currently calls at 7 New Zealand ports (5 North Island and 2 South Island).
Tenco buys standing forests. Tenco currently has a number of forests which they purchased at harvestable age to log over a number of years for export and domestic markets. Tenco also regularly buys smaller tracts of forest to harvest immediately or immature forests to hold until harvest time. Tenco is interested in broadening the base of owners from whom it purchases forests and stands of trees. A deal with Tenco is a certain transaction. The owner and Tenco will agree on a value of the tree crop and then Tenco will pay this amount to the owner either in a lump sum amount or on rate per volume unit out-turn from the forest depending on the nature of the tree crop.
Tenco knows there are a lot of farmers who have trees that are close or ready to harvest and will be asking themselves how they should proceed with the sale of their trees. For some farmers the kind of certain transaction with money in the bank could well be appealing. Tenco is actively interested in buying harvestable forests or trees from areas including all the North Island (except the Gisborne and East Coast districts) and Nelson & Marlborough in the South Island .
If you own a forest in this area (16 years and older) and are ready to enter into this kind of agreement Tenco is interested to develop something with you.
Please contact: Josh.Bannan@tenco.co.nz
Work: +64 7 357 5356 Mobile: +64 21 921 595
www.tenco.co.nz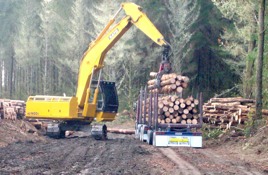 Forest Owners Association Media Release, 19 March 2015.
Global call finds NZ forest policies wanting
Forest owners and wood processors world-wide are calling for governments to recognise the role of forests and wood products in combating climate change. Forests and climate change is the theme of the 2015 United Nations International Day of Forests, Saturday 21 March.
"What we are looking for is a real carbon price that reflects the value of tree planting. Not one that has been watered down. We need consistent long-term policies that give forest owners the confidence to retain existing forests and plant new ones," says Forest Owners Association president Paul Nicholls.
Both measures are promoted globally by the International Council of Forest and Paper Associations. The council says a clear long-term agreement is needed globally in order to reap the positive contributions of forests and forest products in combating climate change.
ICFPA president Donna Harman says carbon dioxide is absorbed from the atmosphere while trees are growing, remains stored when trees are used to make forest products, and that storage can be prolonged through recycling.
"In addition, the industry plays an important role in reducing dependence on fossil fuels. Globally its own greenhouse gas emissions are now 16 per cent below 2005 levels, with 58 per cent of on-site energy needs met from biomass and renewable energy. Some 56 percent of all paper produced is now recovered and recycled, up from 46 per cent in 2000."
Nicholls says New Zealand needs to be lobbying in global forums for policies that provide forest owners with an income for the ecosystem services they provide. It also needs to be walking the talk by having these policies in place at home.
UN secretary-general Ban Ki-moon says political commitment at the highest levels is needed, along with smart policies and innovative partnerships, to build a sustainable, climate-resilient future for all. He says that means investing in the world's forests.
"While New Zealand has an Emissions Trading Scheme it has been watered-down to such an extent that in each of the last two years, we estimate that about 10,000 hectares were deforested – a figure that under existing policy settings could climb rapidly from 2020 when forests planted in the 1990s are harvested," Nicholls says.
He says the loss of forests and their conversion to farming results in a climate double-whammy. Deforestation results in a greenhouse gas spike, then there are ongoing emissions from the new land use.
As a forester, he says it personally saddens him to see large-scale deforestation, but the owners are simply responding to government policies and market signals.
"For this situation to be reversed our major political parties need to re-think their land-use policies and put the underlying principles of the RMA into practice.
"Forest owners need to be rewarded, not penalised, for the eco-system services their forests provide the country and other land users."
He says the message that successive governments and regional councils have been giving land owners is that when there is an environmental issue, livestock farming will always be advantaged as a land use over forestry.
"Time after time, the environmental services provided by forestry are either devalued – as with carbon in post-1989 forests – or nationalised – as with nitrogen from livestock in the Lake Taupo catchment.
"Such policies have the effect of raising land values for farmland, making it unaffordable for forest planting. Secondly, they reduce the value of forest land relative to other land uses. It's a powerful incentive not to plant trees.
"As if this was not enough, we now have some farmer groups lobbying to prevent further dairy conversions in some catchments. Instead of calling for nitrogen emissions to be allocated evenly to all land users in the catchment, which would be in accord with RMA principles, they are in effect signalling to forest owners to convert to dairy while they still have time."
Nicholls says the irony is that increased forest planting is a win for the economy and a win for the environment.
"Forestry's contribution to GDP per hectare is nearly double that of dry stock pastoral farming. The return on investment is also typically much higher, if increases in land value are excluded."
[ends]
Trevor Walton
FOA communications
Tel 021 381 465
For more information, contact Paul Nicholls, Tel 027 595 8708 or David Rhodes, Tel 027 495 5525