January, 2022
Advertisement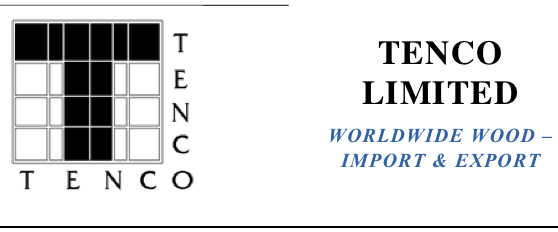 About Tenco
Tenco is one of New Zealand's largest exporters of forest products. We have built to this position since 1991 when the company was set up to export lumber to growing Asian export markets. Experience and reputation count; from small beginnings Tenco has become the largest independent exporter of New Zealand lumber and New Zealand's 4th largest log exporter. Tenco has a regular shipping program of their own log vessels and in combination with these and other ships currently calls at 7 New Zealand ports (5 North Island and 2 South Island).
Tenco buys standing forests. Tenco regularly buys smaller tracts of forest to harvest immediately or immature forests to hold until harvest time. A deal with Tenco is a certain transaction. The owner and Tenco will agree on a value of the tree crop and then Tenco will pay this amount to the owner either in a lump sum amount or on rate per volume unit out-turn from the forest depending on the nature of the tree crop.
Tenco is actively interested in buying harvestable forests or trees from areas including all the North Island (except the Gisborne and East Coast districts) and Nelson & Marlborough in the South Island .
If you own a forest in this area (16 years and older) and are ready to enter into this kind of agreement Tenco is interested to develop something with you.
Please contact: Josh.Bannan@tenco.co.nz
Work: +64 7 357 5356 Mobile: +64 21 921 595
www.tenco.co.nz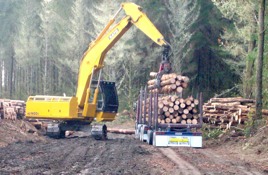 Further tax changes possible
Changes are possible to the 'cost of standing timber' provisions of the Income Tax Act. Farm Forestry members have been working to help willing owners aggregate their forests for economies of scale. One impediment has been the 'cost of standing timber' provisions of the Income Tax Act, which make it harder to pool forests into a single estate for management, harvesting and marketing. Prompted by members, over the years Inland Revenue has conceded a handful of exemptions to the provisions. Now they are about to consider another: allowing the use of a 'look through' vehicle to enable each forest owner to remain responsible for their own tax, even if the forests are aggregated. This is a simplification rather than a breakthrough, but it may be important. Officials have issued a discussion paper and would like submissions by 31st January. Hamish Levack and Howard Moore will be drafting one, and would welcome any comments or feedback from other members.
The paper is available here »