Advertisement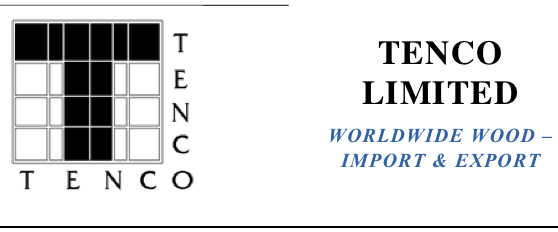 About Tenco
Tenco is one of New Zealand's largest exporters of forest products. We have built to this position since 1991 when the company was set up to export lumber to growing Asian export markets. Experience and reputation count; from small beginnings Tenco has become the largest independent exporter of New Zealand lumber and New Zealand's 4th largest log exporter. Tenco has a regular shipping program of their own log vessels and in combination with these and other ships currently calls at 7 New Zealand ports (5 North Island and 2 South Island).
Tenco buys standing forests. Tenco currently has a number of forests which they purchased at harvestable age to log over a number of years for export and domestic markets. Tenco also regularly buys smaller tracts of forest to harvest immediately or immature forests to hold until harvest time. Tenco is interested in broadening the base of owners from whom it purchases forests and stands of trees. A deal with Tenco is a certain transaction. The owner and Tenco will agree on a value of the tree crop and then Tenco will pay this amount to the owner either in a lump sum amount or on rate per volume unit out-turn from the forest depending on the nature of the tree crop.
Tenco knows there are a lot of farmers who have trees that are close or ready to harvest and will be asking themselves how they should proceed with the sale of their trees. For some farmers the kind of certain transaction with money in the bank could well be appealing. Tenco is actively interested in buying harvestable forests or trees from areas including all the North Island (except the Gisborne and East Coast districts) and Nelson & Marlborough in the South Island .
If you own a forest in this area (16 years and older) and are ready to enter into this kind of agreement Tenco is interested to develop something with you.
Please contact: Josh.Bannan@tenco.co.nz
Work: +64 7 357 5356 Mobile: +64 21 921 595
www.tenco.co.nz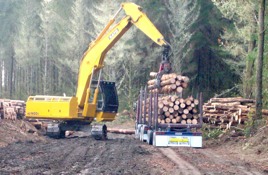 Forest Industry Safety Council press release, 1 April 2016.
Forestry deaths should strengthen industry's resolve to work harder on safety
The deaths of four workers in the past three months is a sad reminder that the forestry industry still has much work to do to improve its safety performance, the Forestry Industry Safety Council (FISC) says.
"These deaths are a tragedy for the families and forestry crews involved," says FISC National Safety Director Fiona Ewing. "They should strengthen the industry's resolve to work even harder to make forestry safe for the people working in the industry."
The fatalities compare with three forestry death in all of 2015 and one in 2014. Forestry fatalities hit a high of 10 in 2013 – which prompted an independent review that among other things recommended the creation of FISC to coordinate industry and government harm prevention efforts.
Fiona says there are three really key things that can prevent many of the accidents that happen in forestry.
"Workers need to be trained and competent to do the job, there needs to be good planning and communication so everyone knows what's happening on-site, and people must adhere to the safe retreat distances."
The new Health and Safety at Work Act, which comes into force on Monday, will help sharpen the focus on ways of working safely, Fiona says.
The Act reinforces the importance of leadership of safety from the top, workers being involved in health and safety, businesses sharing responsibility for the safety of all workers including contractors and a strong focus on managing real risks in the workplace."
FISC has begun creating industry specific health and safety information for forestry workers, supervisors and managers. These are being delivered via the safetree.nz website and facebook page.
---
Media contact: Fiona Ewing 027 5028065
About FISC
The Forest Industry Safety Council (FISC) is a partnership of industry and government that is leading and co-ordinating efforts to ensure forestry workers stay safe on the job.
It was established in response to the Independent Forestry Safety Review.
FISC promotes health and safety good practice, develops easy-to-use resources, and helps build the capability of people and businesses.
Our safetree.nz website is a 'one-stop-shop' for health and safety resources specifically designed for forestry.
FISC is made up of representatives of forest owners, forest managers, contractors, farm foresters, ACC, WorkSafe, unions and workers.
Our goal is Zero fatalities and serious harm – together towards zero