Advertisement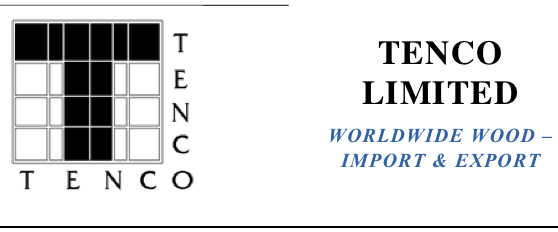 About Tenco
Tenco is one of New Zealand's largest exporters of forest products. We have built to this position since 1991 when the company was set up to export lumber to growing Asian export markets. Experience and reputation count; from small beginnings Tenco has become the largest independent exporter of New Zealand lumber and New Zealand's 4th largest log exporter. Tenco has a regular shipping program of their own log vessels and in combination with these and other ships currently calls at 7 New Zealand ports (5 North Island and 2 South Island).
Tenco buys standing forests. Tenco regularly buys smaller tracts of forest to harvest immediately or immature forests to hold until harvest time. A deal with Tenco is a certain transaction. The owner and Tenco will agree on a value of the tree crop and then Tenco will pay this amount to the owner either in a lump sum amount or on rate per volume unit out-turn from the forest depending on the nature of the tree crop.
Tenco is actively interested in buying harvestable forests or trees from areas including all the North Island (except the Gisborne and East Coast districts) and Nelson & Marlborough in the South Island .
If you own a forest in this area (16 years and older) and are ready to enter into this kind of agreement Tenco is interested to develop something with you.
Please contact: Josh.Bannan@tenco.co.nz
Work: +64 7 357 5356 Mobile: +64 21 921 595
www.tenco.co.nz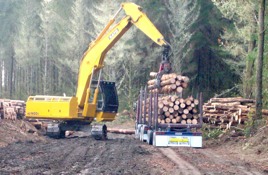 FOREST OWNERS ASSOCIATION Media release 25 August 2014.
Forest owners welcome Labour's climate initiatives
Labour's proposal to set up an independent Climate Commission to advise the government on how to meet its emissions targets has been welcomed by the Forest Owners Association.
"It will reduce the likelihood of governments tinkering in the ETS. This, together with clear price signals for carbon, will enable businesses and land owners to adopt low-carbon strategies with a much higher level of confidence," says FOA environment committee chair Peter Weir.
"Ever since climate change arrived on the agenda, we have been asking the major political parties to stop playing politics with carbon emissions and pricing. The most recent ETS change undermined investment in forestry with an overnight, unannounced, change that prevented Kyoto forest owners from using international units to settle their emissions obligations. Forest owners were the only emitters to be singled out in this way, contradicting assurances made by the government only six months before.
"The government has agreed to reconsider that change, but we are still waiting to hear if they will work with us on a mutually beneficial solution."
Mr Weir says moving New Zealand to a low-carbon economy has huge benefits, quite apart from the message it sends to the world about Kiwis playing their part in addressing the global problem of climate change.
"Crown Research Institute Scion says there are around half million hectares of marginal farmland that would be better off in forestry for a whole host of environmental and economic reasons. Among them, cleaner rivers, less soil erosion, more biodiversity protection and greater long-term surety of log supply to major wood processors.
"But at current land prices, it is not economic to develop this land for forestry based on log prices alone."
Mr Weir points out that the prevailing low carbon price has devastated the tree nursery sector. Nurseries scaled up production when new land planting took off in response to an initial carbon price approaching $20 a tonne, only to have to mulch in seedlings when the government allowed the carbon price to fall back to 12 cents a tonne.
"A realistic price for carbon and an independent Climate Commission to keep the policies of successive governments on track, would – in combination with Labour's proposed "Wood-First" construction policy – encourage both new planting and replanting to the benefit of the economy and the environment," he says.
[ends]
Trevor Walton
FOA communications
Tel 021 381 465
For more information, please ring Peter Weir, Tel 027 454 7873