May, 2021
Advertisement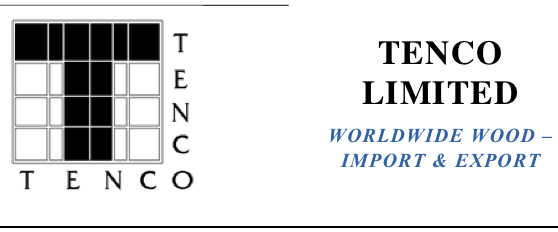 About Tenco
Tenco is one of New Zealand's largest exporters of forest products. We have built to this position since 1991 when the company was set up to export lumber to growing Asian export markets. Experience and reputation count; from small beginnings Tenco has become the largest independent exporter of New Zealand lumber and New Zealand's 4th largest log exporter. Tenco has a regular shipping program of their own log vessels and in combination with these and other ships currently calls at 7 New Zealand ports (5 North Island and 2 South Island).
Tenco buys standing forests. Tenco regularly buys smaller tracts of forest to harvest immediately or immature forests to hold until harvest time. A deal with Tenco is a certain transaction. The owner and Tenco will agree on a value of the tree crop and then Tenco will pay this amount to the owner either in a lump sum amount or on rate per volume unit out-turn from the forest depending on the nature of the tree crop.
Tenco is actively interested in buying harvestable forests or trees from areas including all the North Island (except the Gisborne and East Coast districts) and Nelson & Marlborough in the South Island .
If you own a forest in this area (16 years and older) and are ready to enter into this kind of agreement Tenco is interested to develop something with you.
Please contact: Josh.Bannan@tenco.co.nz
Work: +64 7 357 5356 Mobile: +64 21 921 595
www.tenco.co.nz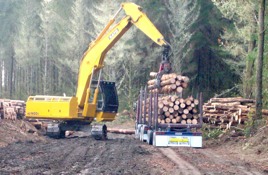 Forest owners say forests are productive and vital in meeting climate change goals
The Forest Owners Association says the Federated Farmers' call for the government to restrict forest planting ranks as an unnecessary intrusion on the right of farmers to plant trees on their land if they want to.
The Association also says a restriction would make it more difficult for New Zealand to reach its vital climate change targets.
Federated Farmers are stating the government has failed to live up to its promise during the election campaign to make landowners apply for a resource consent if they intend to plant more than 50 hectares of trees on land capability classes 1 – 5.
Forest Owners Association President, Phil Taylor says last year's PricewaterhouseCoopers' Report, commissioned by MPI, found that, on average, the value-add for forestry, per hectare, was many times higher than it was from the average hill country property.
"Federated Farmers are telling their members that their national organisation is trying to stop them planting forests on whatever land they might want to," Phil Taylor says.
"It's a commercial decision for landowners to plant trees based on their assessment of the productivity of that land. They should be backed not blocked if they want to improve farm profitability and sustainability by planting trees," Phil Taylor says.
"Forests are productive too. Yet Federated Farmers are demanding restrictions on all land classes."
Phil Taylor also says Federated Farmers seem to be confused about the rules and rate of overseas investment in forest planting.
"Firstly, they are complaining about carbon forestry. Then they say that the government needs to fix the special forestry test for direct overseas investment."
"If they checked with the Overseas Investment Office, they would find out that the OIO is not allowed to, and doesn't, approve any carbon forest planting."
"Then if Federated Farmers checked on approvals for production forest planting, they would find that the rate for the 18 months to the end of last year was only 500 hectares a month. And since then, the approval rate has fallen."
Phil Taylor also says the Climate Change Commission calculates there is a need for another 380,000 hectares of plantation forests within 15 years for New Zealand to reach its greenhouse gas reduction targets. This represents about 4 percent of the existing sheep and beef estate.
"If we fail to get that modest area in trees because of planting restrictions, then the government may have to reduce livestock numbers instead. And I don't think Federated Farmers would want that."