October, 2021
Advertisement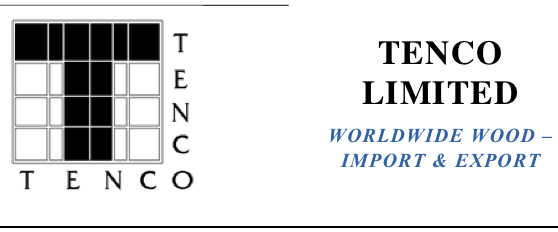 About Tenco
Tenco is one of New Zealand's largest exporters of forest products. We have built to this position since 1991 when the company was set up to export lumber to growing Asian export markets. Experience and reputation count; from small beginnings Tenco has become the largest independent exporter of New Zealand lumber and New Zealand's 4th largest log exporter. Tenco has a regular shipping program of their own log vessels and in combination with these and other ships currently calls at 7 New Zealand ports (5 North Island and 2 South Island).
Tenco buys standing forests. Tenco regularly buys smaller tracts of forest to harvest immediately or immature forests to hold until harvest time. A deal with Tenco is a certain transaction. The owner and Tenco will agree on a value of the tree crop and then Tenco will pay this amount to the owner either in a lump sum amount or on rate per volume unit out-turn from the forest depending on the nature of the tree crop.
Tenco is actively interested in buying harvestable forests or trees from areas including all the North Island (except the Gisborne and East Coast districts) and Nelson & Marlborough in the South Island .
If you own a forest in this area (16 years and older) and are ready to enter into this kind of agreement Tenco is interested to develop something with you.
Please contact: Josh.Bannan@tenco.co.nz
Work: +64 7 357 5356 Mobile: +64 21 921 595
www.tenco.co.nz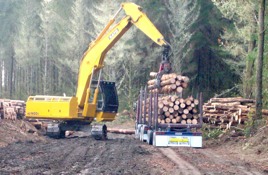 Forest Owners say 'back the bat'
The Forest Owners Association is urging its members and the public to vote for the pekapeka – the Long-Tailed Bat - in the Forest and Bird sponsored Bird of the Year 2021 competition.
President, Phil Taylor, says Forest and Bird should be congratulated for making pekapeka an honorary bird in this year's competition.
"In the late 19th Century, pekapeka used to be commonly sighted within South Island cities, such as Invercargill, Dunedin and Christchurch."
"It would be great to see it come back. Forest companies, which have populations of pekapeka, are actively taking action to protect them in their forests."
"Our own company, Port Blakey, for example, is working with DoC, Environment Canterbury and the Timaru District Council, iwi, and local property owners to monitor a pekapeka colony among a stand of mature podocarps within the Geraldine Forest."
"The monitoring showed us that possums and rats were preying on the pekapeka. So, we and the Council have a predator control programme. We'll be putting out the bait stations next month when the pekapeka enter their critical breeding season."
The pekapeka's conservation status is described as 'nationally critical.' Forest Owners encourage everyone to vote at www.birdoftheyear.org.nz and tick for the pekapeka.
Voting closes Sunday 31 October.