February, 2022
Advertisement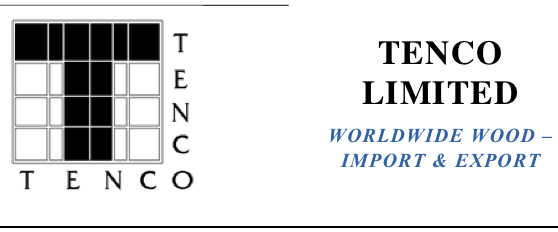 About Tenco
Tenco is one of New Zealand's largest exporters of forest products. We have built to this position since 1991 when the company was set up to export lumber to growing Asian export markets. Experience and reputation count; from small beginnings Tenco has become the largest independent exporter of New Zealand lumber and New Zealand's 4th largest log exporter. Tenco has a regular shipping program of their own log vessels and in combination with these and other ships currently calls at 7 New Zealand ports (5 North Island and 2 South Island).
Tenco buys standing forests. Tenco regularly buys smaller tracts of forest to harvest immediately or immature forests to hold until harvest time. A deal with Tenco is a certain transaction. The owner and Tenco will agree on a value of the tree crop and then Tenco will pay this amount to the owner either in a lump sum amount or on rate per volume unit out-turn from the forest depending on the nature of the tree crop.
Tenco is actively interested in buying harvestable forests or trees from areas including all the North Island (except the Gisborne and East Coast districts) and Nelson & Marlborough in the South Island .
If you own a forest in this area (16 years and older) and are ready to enter into this kind of agreement Tenco is interested to develop something with you.
Please contact: Josh.Bannan@tenco.co.nz
Work: +64 7 357 5356 Mobile: +64 21 921 595
www.tenco.co.nz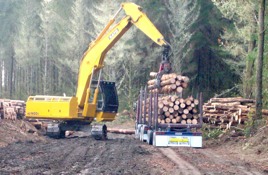 Forest Owners puzzled at overseas investment reform
The Forest Owners Association is asking why the government needs to reintroduce more process around overseas investment for conversions from pasture to plantation forests.
The Associate Minister of Finance, David Parker, says the government is changing the application process for conversions.
FOA President, Phil Taylor, says he hopes that this will not lead to a protracted and cumbersome process that kills off interest in New Zealand by overseas investors.
"Minister Parker acknowledges the need for overseas investment in our primary sector, given that there is a limited amount of capital within New Zealand. The government in its previous term realised that the application process was bureaucratic and pointlessly expensive and so brought in the special forestry test. Now it's changing it back again for new planting."
Since the special forestry test was introduced in late 2018 the OIO has approved a total of 23,402 hectares of pasture for forest conversion, which is an average of 600 hectares a month.
"That is a very modest rate in the context of a total hill country estate of 8.5 million hectares," Phil Taylor says.
"My main concern though is that the government is sending mixed signals about the need for an expansion of plantation forests."
"Minister Parker says it's important that we have a 'strong forestry sector'. We agree of course. That must mean an expansion. The Climate Change Commission says we need to grow the area by another 380,000 hectares for New Zealand to meet greenhouse gas emission goals."
"The government has also set lofty goals for increased export income from forestry. An emerging bio-economy and the widespread adoption of modern engineered timber will also drive extra consumption, here and overseas."