Advertisement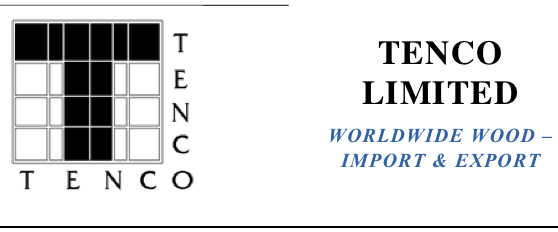 About Tenco
Tenco is one of New Zealand's largest exporters of forest products. We have built to this position since 1991 when the company was set up to export lumber to growing Asian export markets. Experience and reputation count; from small beginnings Tenco has become the largest independent exporter of New Zealand lumber and New Zealand's 4th largest log exporter. Tenco has a regular shipping program of their own log vessels and in combination with these and other ships currently calls at 7 New Zealand ports (5 North Island and 2 South Island).
Tenco buys standing forests. Tenco currently has a number of forests which they purchased at harvestable age to log over a number of years for export and domestic markets. Tenco also regularly buys smaller tracts of forest to harvest immediately or immature forests to hold until harvest time. Tenco is interested in broadening the base of owners from whom it purchases forests and stands of trees. A deal with Tenco is a certain transaction. The owner and Tenco will agree on a value of the tree crop and then Tenco will pay this amount to the owner either in a lump sum amount or on rate per volume unit out-turn from the forest depending on the nature of the tree crop.
Tenco knows there are a lot of farmers who have trees that are close or ready to harvest and will be asking themselves how they should proceed with the sale of their trees. For some farmers the kind of certain transaction with money in the bank could well be appealing. Tenco is actively interested in buying harvestable forests or trees from areas including all the North Island (except the Gisborne and East Coast districts) and Nelson & Marlborough in the South Island .
If you own a forest in this area (16 years and older) and are ready to enter into this kind of agreement Tenco is interested to develop something with you.
Please contact: Josh.Bannan@tenco.co.nz
Work: +64 7 357 5356 Mobile: +64 21 921 595
www.tenco.co.nz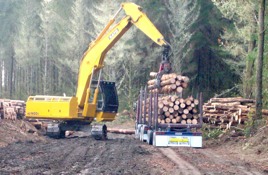 Forest Owners Association news media statement, 18 December 2017
Forest Owners highlight biosecurity risks as good reason to keep forestry under MPI
The Forest Owners Association believes the government appears to have got the balance right in creating a separate Forestry New Zealand, but keeping it as part of the Ministry for Primary Industries.
Forest Owners Association President Peter Clark says the need to have a large response capacity to counter a pest or disease incursion, is by itself a good justification for keeping forestry under the government's wider primary industry umbrella.
"In just the past couple of years there's been two types of eucalypt beetle, as well as myrtle rust, turning up from Australia. None of them appear at this stage to be a disaster for the plantation forest industry, but one day we'll get a really bad pest or disease which turns up here that needs the whole resource of government to eliminate or control it. That resource is MPI."
Peter Clark says market access is another critical part of maintaining the prosperity of all our primary export industries.
"MPI has expanded its presence into key trade diplomatic posts in the past few years. We need to have their specialist primary industry expertise on the ground in the markets to keep our forest product exports going, especially around highly technical phytosanitary rules and product specifications."
MPI has addressed many forestry issues in the past few years, even without a dedicated forest section within it, according to Peter Clark.
"They certainly have been active. In particular, in finalising a National Environmental Standard for Plantation Forestry. They have done the big jobs of administering and reviewing the forestry aspects of the Emissions Trading Scheme, biosecurity surveillance and responses and assistance. MPI's support was vital to ensure New Zealand pine was included in the Chinese Building Code review."
Peter Clark says on the other hand, the announcement of the creation of a new Forestry New Zealand is a vital response to the increasing importance of the plantation forest sector to the national economy and the new Minister, Shane Jones' aim to see a billion trees planted over ten years.
"To go with Forestry New Zealand, we now have a high profile and specific Forestry Minister. Before we only had an associate ministerial ranking in the primary industries portfolio, who sometimes was not even in the cabinet. This new status is certainly an improvement," Peter Clark says.
"I know there could be a lot of devil in the detail of where the responsibilities are going to be divided between Forestry New Zealand and MPI and what it means when the government describes Forestry New Zealand as a 'portfolio-based business unit'. But I anticipate we'll be able to work through these details in association with the Minister."
"We certainly anticipate the unfortunate drift of forest industry expertise out of MPI over the past few years will be reversed. We see a strong focus on appropriate forestry staffing within the Ministry and FNZ, some clear objectives and core purpose which we feel was lacking previously."
"Strengthening a government presence in Rotorua also makes sense given that our CRI, Scion, is located there, and the important forestry training school at Toi Ohomai Institute of Technology is there too. There are many forestry management and support companies in Rotorua, as well as Red Stag, the country's largest sawmill. We also shouldn't forget that Rotorua Lakes Council is the only local body in New Zealand to support the industry by adopting a wood-preference use policy."
"FOA members look forward to working closely with Forestry New Zealand to help realise forestry's potential for national GDP contribution, exports, employment and environmental outcomes, including helping New Zealand meet our Paris Agreement on Climate Change commitments. And all at the least cost to the taxpayer."
For more information contact Peter Clark, 'ph 021 726 197