Advertisement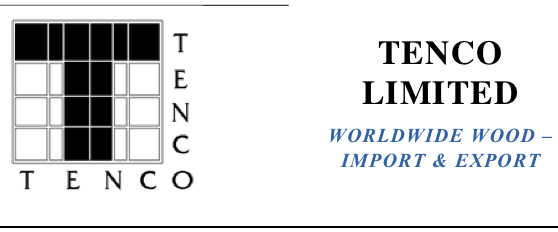 About Tenco
Tenco is one of New Zealand's largest exporters of forest products. We have built to this position since 1991 when the company was set up to export lumber to growing Asian export markets. Experience and reputation count; from small beginnings Tenco has become the largest independent exporter of New Zealand lumber and New Zealand's 4th largest log exporter. Tenco has a regular shipping program of their own log vessels and in combination with these and other ships currently calls at 7 New Zealand ports (5 North Island and 2 South Island).
Tenco buys standing forests. Tenco currently has a number of forests which they purchased at harvestable age to log over a number of years for export and domestic markets. Tenco also regularly buys smaller tracts of forest to harvest immediately or immature forests to hold until harvest time. Tenco is interested in broadening the base of owners from whom it purchases forests and stands of trees. A deal with Tenco is a certain transaction. The owner and Tenco will agree on a value of the tree crop and then Tenco will pay this amount to the owner either in a lump sum amount or on rate per volume unit out-turn from the forest depending on the nature of the tree crop.
Tenco knows there are a lot of farmers who have trees that are close or ready to harvest and will be asking themselves how they should proceed with the sale of their trees. For some farmers the kind of certain transaction with money in the bank could well be appealing. Tenco is actively interested in buying harvestable forests or trees from areas including all the North Island (except the Gisborne and East Coast districts) and Nelson & Marlborough in the South Island .
If you own a forest in this area (16 years and older) and are ready to enter into this kind of agreement Tenco is interested to develop something with you.
Please contact: Josh.Bannan@tenco.co.nz
Work: +64 7 357 5356 Mobile: +64 21 921 595
www.tenco.co.nz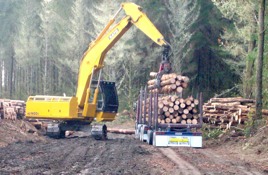 September, 2020
Forest industry says government wood preference policy good for economy and environment
Forest owners say the government's announcement of a policy to give preference to low greenhouse gas emission materials in government construction will be good for both the environment and for the timber construction industry.
The Forest Owners Association says the Labour Party promised a policy to use timber as a first option for government building contracts, before the last election, so it's been a long time coming.
"It's great to have the policy announced at last, which cites wood as the preferred material."
"I see it as an opportunity to get those government officials whose job it is to specify for construction materials to seize on the new timber technologies which are now available, such as cross laminated timber and laminated veneer lumber."
"Mid rise construction is now possible with these high strength construction materials. And they perform well in earthquakes."
"The government also announced back in July that building codes for all construction would increasingly reflect a priority of protecting the environment under a Building for Climate Change policy," Phil Taylor says.
"The two new policies, one for government construction, and the other for construction in general, are over time going to benefit both the forest industry and the domestic timber processing industry as well."
Phil Taylor is supported by the President of the Farm Forestry Association, Hamish Levack, who says small scale foresters are very vulnerable to price fluctuations.
"If there's a new domestic demand driver through wood preference then small scale foresters are more likely to get back into business and provide income and employment for harvest crews."
Phil Taylor says the environmental aspect of the wood preference policy is hugely important.
"Steel and concrete construction emits greenhouse gasses, so transferring over to timber construction keeps carbon locked up in the wood and not released into the atmosphere."
"Using more wood in construction also reflects back on the fact that forestry is a productive land use, provides employment in rural communities, protects the habitat by soil stabilisation and cleaning waterways, and also that forests are a valuable recreation resource."
Phil Taylor 'ph 027 487 6890
Hamish Levack 'ph 04 476 6787