Advertisement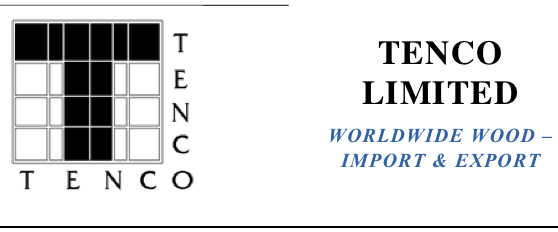 About Tenco
Tenco is one of New Zealand's largest exporters of forest products. We have built to this position since 1991 when the company was set up to export lumber to growing Asian export markets. Experience and reputation count; from small beginnings Tenco has become the largest independent exporter of New Zealand lumber and New Zealand's 4th largest log exporter. Tenco has a regular shipping program of their own log vessels and in combination with these and other ships currently calls at 7 New Zealand ports (5 North Island and 2 South Island).
Tenco buys standing forests. Tenco currently has a number of forests which they purchased at harvestable age to log over a number of years for export and domestic markets. Tenco also regularly buys smaller tracts of forest to harvest immediately or immature forests to hold until harvest time. Tenco is interested in broadening the base of owners from whom it purchases forests and stands of trees. A deal with Tenco is a certain transaction. The owner and Tenco will agree on a value of the tree crop and then Tenco will pay this amount to the owner either in a lump sum amount or on rate per volume unit out-turn from the forest depending on the nature of the tree crop.
Tenco knows there are a lot of farmers who have trees that are close or ready to harvest and will be asking themselves how they should proceed with the sale of their trees. For some farmers the kind of certain transaction with money in the bank could well be appealing. Tenco is actively interested in buying harvestable forests or trees from areas including all the North Island (except the Gisborne and East Coast districts) and Nelson & Marlborough in the South Island .
If you own a forest in this area (16 years and older) and are ready to enter into this kind of agreement Tenco is interested to develop something with you.
Please contact: Josh.Bannan@tenco.co.nz
Work: +64 7 357 5356 Mobile: +64 21 921 595
www.tenco.co.nz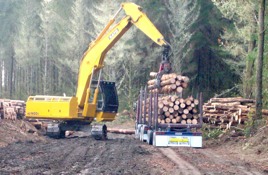 December, 2015
Fire risk spreads with wilding conifers
Wilding conifers have long been considered a risk to our ecologically significant highland regions, but they may also significantly increase wildfire hazards
The invasion of unwanted wilding conifers throughout highland farming and conservation areas has been recognised as a problem for many years. These species dramatically alter the nature of the ecosystem, and are hard to displace once established. However, wilding conifers also pose a threat to the wider environment by greatly increasing the amount of fuel available to support wildfires. This effect was evident in the 2008 Mount Cook Station fire that consumed 750 ha of wildings and grassland. However, resolving the problem using herbicide sprays to kill the wildings must be considered carefully, as this approach will leave a large quantity of drying wood amongst the grassland for many years, acting to further increase the fire hazard during this window of time. To help develop improved systems to both reduce fire risk and control fires once they have started, Scion fire scientists have been conducting experimental wilding conifer burns near Twizel. This research, undertaken with the support of local landowners and regional fire fighters, will provide new data that will improve the management of wilding confer stands and support decision making during fire incidents.
Scion's Rural Fire Research Team is based in Christchurch and carries out research on fire in New Zealand's forests and rural landscapes. The team focuses on understanding how fires are likely to behave in different weather conditions, terrain and fuel types, and the factors affecting public and fire fighter safety that are essential to fire management and prevention.
Website link
http://www.scionresearch.com/general/publications/scion-connections/healthy-land,-healthy-rivers,-healthy-people