Advertisement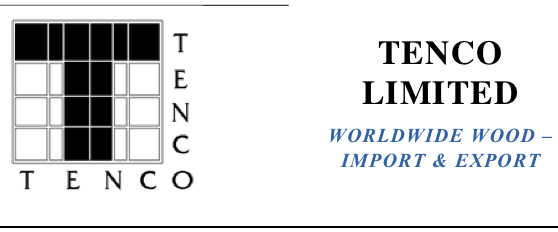 About Tenco
Tenco is one of New Zealand's largest exporters of forest products. We have built to this position since 1991 when the company was set up to export lumber to growing Asian export markets. Experience and reputation count; from small beginnings Tenco has become the largest independent exporter of New Zealand lumber and New Zealand's 4th largest log exporter. Tenco has a regular shipping program of their own log vessels and in combination with these and other ships currently calls at 7 New Zealand ports (5 North Island and 2 South Island).
Tenco buys standing forests. Tenco currently has a number of forests which they purchased at harvestable age to log over a number of years for export and domestic markets. Tenco also regularly buys smaller tracts of forest to harvest immediately or immature forests to hold until harvest time. Tenco is interested in broadening the base of owners from whom it purchases forests and stands of trees. A deal with Tenco is a certain transaction. The owner and Tenco will agree on a value of the tree crop and then Tenco will pay this amount to the owner either in a lump sum amount or on rate per volume unit out-turn from the forest depending on the nature of the tree crop.
Tenco knows there are a lot of farmers who have trees that are close or ready to harvest and will be asking themselves how they should proceed with the sale of their trees. For some farmers the kind of certain transaction with money in the bank could well be appealing. Tenco is actively interested in buying harvestable forests or trees from areas including all the North Island (except the Gisborne and East Coast districts) and Nelson & Marlborough in the South Island .
If you own a forest in this area (16 years and older) and are ready to enter into this kind of agreement Tenco is interested to develop something with you.
Please contact: Josh.Bannan@tenco.co.nz
Work: +64 7 357 5356 Mobile: +64 21 921 595
www.tenco.co.nz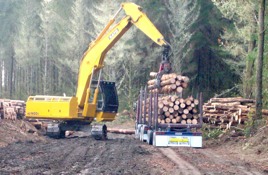 NZFFA press release, 28 November 2017
Farm Foresters says foresters should check all selling options for best returns
New Zealand Farm Forestry Association President Neil Cullen recommends small-scale forest owners check what offers might be available from local timber processors when they go to sell their woodlots.
NZFFA, which has 1700 members and represents small-scale forest growers, accepts that all growers have the absolute right to sell their trees to their best advantage.
But Neil Cullen says local processors should also have the opportunity to secure log supply for their mills.
"Forest buyers are operating in the market who have targeted smaller independent forests of mid rotation age and who intend to export all those trees that they purchase."
"There is anecdotal evidence as well that some small woodlot owners are selling to these buyers at a price below the true current value of their forest. That doesn't make sense. These growers have waited so many years for their trees to reach near maturity and wish to maximise their returns" Neil Cullen says.
"Sellers need to make themselves aware of both the intentions of the buyers they are negotiating with, and the going market rate for logs, so they can make a considered and informed decision."
Small scale growers are those with less than 1000 ha of forest. They own more than 500,000 hectares of trees representing a third of the national stocked area. Much of this was established during the 1990s planting boom and will be harvested in the next 10 years.
For further information contact Neil Cullen 0274 158 416