Advertisement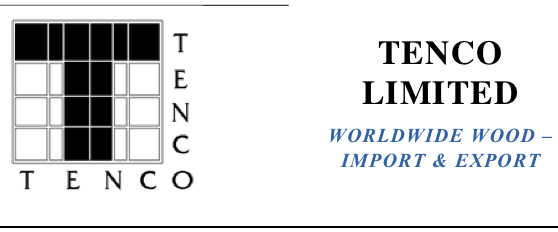 About Tenco
Tenco is one of New Zealand's largest exporters of forest products. We have built to this position since 1991 when the company was set up to export lumber to growing Asian export markets. Experience and reputation count; from small beginnings Tenco has become the largest independent exporter of New Zealand lumber and New Zealand's 4th largest log exporter. Tenco has a regular shipping program of their own log vessels and in combination with these and other ships currently calls at 7 New Zealand ports (5 North Island and 2 South Island).
Tenco buys standing forests. Tenco regularly buys smaller tracts of forest to harvest immediately or immature forests to hold until harvest time. A deal with Tenco is a certain transaction. The owner and Tenco will agree on a value of the tree crop and then Tenco will pay this amount to the owner either in a lump sum amount or on rate per volume unit out-turn from the forest depending on the nature of the tree crop.
Tenco is actively interested in buying harvestable forests or trees from areas including all the North Island (except the Gisborne and East Coast districts) and Nelson & Marlborough in the South Island .
If you own a forest in this area (16 years and older) and are ready to enter into this kind of agreement Tenco is interested to develop something with you.
Please contact: Josh.Bannan@tenco.co.nz
Work: +64 7 357 5356 Mobile: +64 21 921 595
www.tenco.co.nz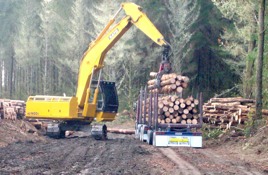 June, 2011
Farm Foresters Need Certainty, Says NZFEA Trust-MAF Scolarshop Report
Long-term enterprises such as forestry need to be protected from "short-term misguided political decisions", says Bay of Plenty farmer John Mackintosh in a special report prepared for the New Zealand Farm Environment Award Trust (NZFEA) and MAF.
New Zealand Farm Environment Award Trust (NZFEA) Press Release www.bfea.org.nz
Mr Mackintosh was the winner of the 2010 NZFEA and MAF scholarship. Presented to a past supreme winner of the Ballance Farm Environment Awards, the scholarship provides top farmers with an opportunity to study sustainability issues for the benefit of the wider farming community.

Entitled "Trees on Farms�, Mr Mackintosh's in-depth report studies the benefits of farm forestry and looks at ways in which trees can be planted for production, shelter and erosion control. The report is available on the NZFEA website at www.bfea.org.nz (4mb pdf).

The author has considerable experience in farm forestry, both as a farmer and as a qualified forestry consultant. He and wife Jean live on a 500ha sheep, beef, dairy grazing and forestry farm at Manawahe in the eastern Bay of Plenty. Their son Tim and his wife Jo are in the process of taking over ownership of the farm which won the Supreme title in the BoP Ballance Farm Environment Awards in 2006.

Mr Mackintosh says the NZFEA and MAF Study Scholarship provided him with an opportunity to "convey my enthusiasm and knowledge of forestry to other landowners�.

He says a predominant aspect of farms that feature in the Ballance Farm Environment Awards is the planting of trees for shelter, shade, soil, water protection, amenity and income.

Farm forestry is a significant component of the national forestry scene and with 7% of the country (1.8million ha) in plantation forest, has always had an important role in the economic, geographic and social fabric of New Zealand.

Mr Mackintosh believes the future demand for wood, and particularly wood from NZ, can be assured and is likely to increase.

However, due to the influence of Government legislation on forestry, many farmers have lost interest in planting commercial woodlots.

For example, between 1960 and 1986 - the period between planting and harvesting a crop of radiata pine - there were 13 changes to tax laws affecting forestry.

"Over the last 15 years new forest planting has steadily decreased and our deforestation now exceeds new planting. About 88% of New Zealand's plantation forestry is now privately owned, much of it by overseas companies.�

Mr Mackintosh believes "well thought-out� Government policy encouraging the planting of trees for protection of the environment and wood production would have enormous benefits nationally.

"Because forestry is a long-term enterprise, a national forest policy providing some long-term stability to the political decisions affecting it would enhance the confidence required to invest in it.�

While the Emissions Trading Scheme will encourage some farmers to plant more trees, Mr Mackintosh says it should not be the primary reason for planting.

"One concern I have with carbon forestry is that it could dominate the thinking of forestry as such. Because it is politically inspired, I do not have the confidence in it that I have in the future value of wood and think forestry decisions should be based upon wood value of the crop, not the income from carbon credits.�

Mr Mackintosh says there is huge scope for more forestry in New Zealand, particularly on erosion-prone land.

His report discusses the benefits of planting for amenity, shelter and protection and covers a broad range of topics, including forestry practices, the harvesting and marketing of tree crops, financial aspects of farm forestry, rules and regulations, hazards and risks, and the pros and cons of joint venture forestry.

He hopes the report will help reawaken interest in farm forestry.

"If this results in more trees being planted on farms, I will consider the effort required to produce this report to be well rewarded�.

The 2010 New Zealand Farm Environment Award Trust and MAF Scholarship report is available on the NZFEA website at www.bfea.org.nz (4mb pdf).