Advertisement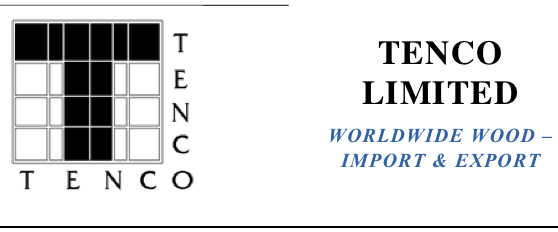 About Tenco
Tenco is one of New Zealand's largest exporters of forest products. We have built to this position since 1991 when the company was set up to export lumber to growing Asian export markets. Experience and reputation count; from small beginnings Tenco has become the largest independent exporter of New Zealand lumber and New Zealand's 4th largest log exporter. Tenco has a regular shipping program of their own log vessels and in combination with these and other ships currently calls at 7 New Zealand ports (5 North Island and 2 South Island).
Tenco buys standing forests. Tenco currently has a number of forests which they purchased at harvestable age to log over a number of years for export and domestic markets. Tenco also regularly buys smaller tracts of forest to harvest immediately or immature forests to hold until harvest time. Tenco is interested in broadening the base of owners from whom it purchases forests and stands of trees. A deal with Tenco is a certain transaction. The owner and Tenco will agree on a value of the tree crop and then Tenco will pay this amount to the owner either in a lump sum amount or on rate per volume unit out-turn from the forest depending on the nature of the tree crop.
Tenco knows there are a lot of farmers who have trees that are close or ready to harvest and will be asking themselves how they should proceed with the sale of their trees. For some farmers the kind of certain transaction with money in the bank could well be appealing. Tenco is actively interested in buying harvestable forests or trees from areas including all the North Island (except the Gisborne and East Coast districts) and Nelson & Marlborough in the South Island .
If you own a forest in this area (16 years and older) and are ready to enter into this kind of agreement Tenco is interested to develop something with you.
Please contact: Josh.Bannan@tenco.co.nz
Work: +64 7 357 5356 Mobile: +64 21 921 595
www.tenco.co.nz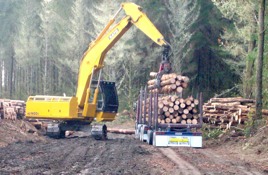 WoodCo Media release 12/01/16.
Exceptional Efforts by New Zealand Forester Rewarded
The Wood Council of New Zealand is delighted that Dr Andrew McEwen has received an Officer of the New Zealand Order of Merit in the New Year Honours' List for services to forestry.
The Wood Council of New Zealand is the peak body representing forest growers, forestry contractors, wood processors and manufacturers.
"Andrew has made a vast contribution to our sector over his professional career" said Mr Brian Stanley, Chair of the Wood Council. "His retirement has not stopped him and he continues to actively support the sector in a voluntary capacity through his involvement in a wide variety of activities".

The New Zealand forestry sector continually looks to the future and must anticipate the needs of the next generation of customers. Andrew's most recent assistance to the sector stemmed from him anticipating that NZ forestry needed to significantly strengthen its claim to be a supplier of legal and sustainable forest products.

"I am pleased to say that through Andrew's leadership NZ was, in December 2015, accepted into the international Programme for Endorsement of Forest Certification (PEFC). In securing PEFC membership, Andrew has given the sector greater business certainty, access to a wider market and, for consumers, a guarantee that NZ product can be trusted", added Mr Stanley.

Also, as Chair of the Wood Processors and Manufacturers' Association, Brian Stanley commented that Andrew demonstrates an ability to see the bigger picture as PEFC membership is something that will benefit the whole wood supply chain from tree growing right through to final product marketing.

Behind the scenes Andrew continues to campaign for the sector on better and fairer regulatory mechanisms for recognising what the forest and wood products sector does to mitigate climate change and protect the environment.

"Exceptional foresight in the name of the game in forestry and, throughout his career Andrew has shown this quality. Official recognition of this will, I hope, inspire others to follow in his footsteps and help lead New Zealand towards a much more sustainable future", concluded Mr Stanley.
For further information please contact Brian Stanley 0274 436 6640

ENDS
---
Dear Directors of Woodco,
Thank you very much for the messages in your media release congratulating me on my appointment as an Officer of the New Zealand Order of Merit in the New Year Honours. I greatly appreciate your thoughts and it has been especially pleasing to have received messages from across the broad spectrum of forests and forestry – conservation, plantation and processing. It is important that forestry interests do not get too compartmentalised, because all forests and there products have so much to offer in so many ways. We should be seeking integration of this rather than each part of the sector pushing its own barrow, sometimes to the detriment of the overall picture.
I feel both humbled and surprised to be honoured for something that has given me so much enjoyment over so many years. I am fortunate to have been able to continue in my chosen profession since I embarked on it as a teenager. Throughout that time I have had great support in my endeavours from Mary and our family as well as from colleagues and friends with interests in New Zealand's forests and forestry What I have been able to achieve would not have been possible without that support and encouragement. The honour is as much for them as it is for me.
New Zealand's forests, both natural and plantation are incredibly important to New Zealand's economy, environment and society. They need to be protected and managed to continue the contributions they have made to my generation and can make to future generations as we face the pressures of increasing global population and climate change. That requires understanding and support from all levels of the New Zealand community.
While New Zealand's forests are still providing benefits to New Zealand similar to those they did when I started my career 53 years ago, the administration, management and ownership of them has changed significantly. It is now more difficult to ensure the full potential forests have to offer the country, over and above the benefits that accrue to the owners of individual forests, is realised. This is a challenge that needs attention. I will continue my efforts to meet it.
Best wishes for 2016.
Andrew McEwen FNZIF
Registered Forester