Advertisement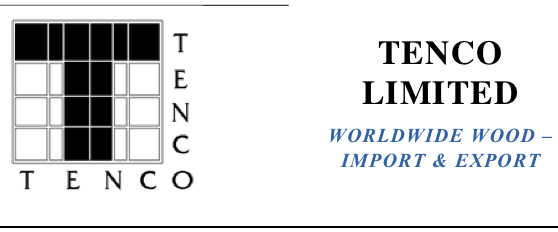 About Tenco
Tenco is one of New Zealand's largest exporters of forest products. We have built to this position since 1991 when the company was set up to export lumber to growing Asian export markets. Experience and reputation count; from small beginnings Tenco has become the largest independent exporter of New Zealand lumber and New Zealand's 4th largest log exporter. Tenco has a regular shipping program of their own log vessels and in combination with these and other ships currently calls at 7 New Zealand ports (5 North Island and 2 South Island).
Tenco buys standing forests. Tenco regularly buys smaller tracts of forest to harvest immediately or immature forests to hold until harvest time. A deal with Tenco is a certain transaction. The owner and Tenco will agree on a value of the tree crop and then Tenco will pay this amount to the owner either in a lump sum amount or on rate per volume unit out-turn from the forest depending on the nature of the tree crop.
Tenco is actively interested in buying harvestable forests or trees from areas including all the North Island (except the Gisborne and East Coast districts) and Nelson & Marlborough in the South Island .
If you own a forest in this area (16 years and older) and are ready to enter into this kind of agreement Tenco is interested to develop something with you.
Please contact: Josh.Bannan@tenco.co.nz
Work: +64 7 357 5356 Mobile: +64 21 921 595
www.tenco.co.nz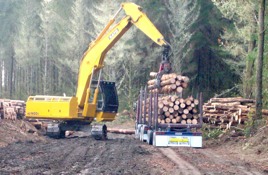 WoodCo media statement, 27 July 2017
ETS review may reduce forest planting while foresters wait for certainty
Forest owners and wood processors say they appreciate the government needs to fine tune the Emissions Trading Scheme, but they believe present uncertainty in the ETS might lead to a reduction in forest planting, just when it needs to increase.
The Chair of the pan industry organisation WoodCo, Brian Stanley, says the call today from the Parliamentary Commissioner for the Environment for a Climate Change Commission, if accepted, should produce enough muscle to get New Zealand to meet its greenhouse gas reduction targets.
But Brian Stanley says the crucial role of the plantation forest industry in locking up atmospheric carbon needs more certainty in the ETS.
"The government has just announced that it's working on formulas in the ETS which will recognise that timber locks up carbon just like the trees it's derived from. That is good – it recognises reality. Carbon may be locked up in a building longer than it was in the trees the building was made from and this should be factored into the ETS."
"There's also the prospect, which is being considered, that forest growers could get their carbon credits averaged over the rotation of a forest. At the moment, it's all the credits earned when they plant and all have to be returned when they harvest," Brian Stanley says. ""There ought to be a simple option available for foresters to smooth receiving credits up to a forests long term average."
"So, what we are concerned about is that the government is in effect sending a message to anyone contemplating planting trees that they should plant later on and not do it now. A potential forester is likely to think they ought to delay a couple of years or more because they might get a better ETS regulatory deal when they plant then."
"I'm sure that this is not what the Parliamentary Commissioner for the Environment has in mind for getting New Zealand on track to meet its Paris Agreement commitments. The government should simply say nobody is going to be disadvantaged by the outcome of the ETS review if they decide to plant now"
Brian Stanley also says there is no reason why the government itself should not take an initial lead role in getting forests planted out, even if it exited from ownership once a momentum of planting was underway.
"It's not as though it would cost the government in the long term. There's good income to be made out of growing trees, so long as you are prepared to wait. In comparison, using billions of dollars to buy overseas carbon credits doesn't return anything."
"Another fear is that if the critical industry labour training and recruitment, is not sorted now, there will be nobody available to plant the trees in the rush of volume that will be needed if we delay any further."
For further information contact:
Brian Stanley
ph 027 436 3340