Advertisement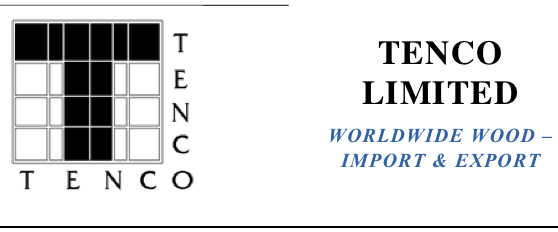 About Tenco
Tenco is one of New Zealand's largest exporters of forest products. We have built to this position since 1991 when the company was set up to export lumber to growing Asian export markets. Experience and reputation count; from small beginnings Tenco has become the largest independent exporter of New Zealand lumber and New Zealand's 4th largest log exporter. Tenco has a regular shipping program of their own log vessels and in combination with these and other ships currently calls at 7 New Zealand ports (5 North Island and 2 South Island).
Tenco buys standing forests. Tenco regularly buys smaller tracts of forest to harvest immediately or immature forests to hold until harvest time. A deal with Tenco is a certain transaction. The owner and Tenco will agree on a value of the tree crop and then Tenco will pay this amount to the owner either in a lump sum amount or on rate per volume unit out-turn from the forest depending on the nature of the tree crop.
Tenco is actively interested in buying harvestable forests or trees from areas including all the North Island (except the Gisborne and East Coast districts) and Nelson & Marlborough in the South Island .
If you own a forest in this area (16 years and older) and are ready to enter into this kind of agreement Tenco is interested to develop something with you.
Please contact: Josh.Bannan@tenco.co.nz
Work: +64 7 357 5356 Mobile: +64 21 921 595
www.tenco.co.nz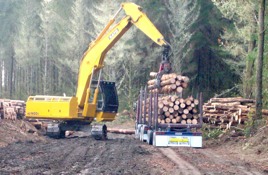 NZFFA Media Release, February 24th 2011.
Claim your credits
Are farmers with pre-1990 forests so well off they don't need to claim their credits?
The Government has all this money to give away to owners of pre 1990 forests but so far owners of these forests are being very slow to wake up.
Surely by now the message that owners of pre 1990 forests have to make a positive to move to either register for a replanting exemption or claim their allocation credits has got through, but figures from MAF tell a different story. It seems that either MAF have grossly overestimated the area of these forests or that the owners of them are totally unaware of their opportunities and obligations under the Climate Change Response act. I strongly suspect the latter is true. Is this act and the whole emission trading thing too complex? Do farmers and small foresters still just shrug and say that carbon farming is a load of rubbish? If they are doing this they could be missing the opportunity to pick up a free Government hand out of about $1140 / ha. at currant carbon prices.
Under the Governments Allocation Plan owners of pre 1990 forests, that have stayed in the same ownership between 1990 and 2008, are eligible for 60 NZU's. 23 now, the balance after 2012. If the land under the forest has changed hands since November 2002 they will receive 39 NZU's. At the current price of carbon on world market, $19, these allocations are worth $1140 and $741 / ha. All you have to do is register.
The Climate Change Response act also places an obligation on owners of pre 1990 forests to replant after harvest. If the owner wants to deforest he must apply for an exemption, which will only be granted if the forest is 50 ha or less. 2.5 ha or less falls under the MAF radar and owners needn't do anything.
The final date to register is 30 November this year and there will be a waiting list so don't leave it till the last minute.
Of course it would help the Governments fiscal problems enormously if you don't apply.
John Dermer, National President, NZ Farm Forestry Association Inc.
NZ Farm Forestry Association Inc
P O Box 1122
Wellington 6410
Phone 04 472 0432
Fax 04 273 6904