Advertisement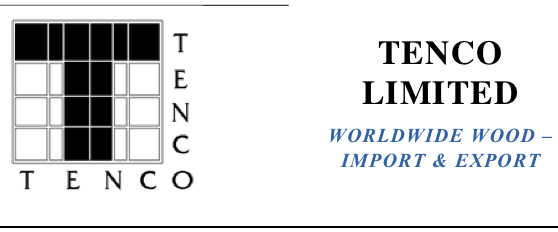 About Tenco
Tenco is one of New Zealand's largest exporters of forest products. We have built to this position since 1991 when the company was set up to export lumber to growing Asian export markets. Experience and reputation count; from small beginnings Tenco has become the largest independent exporter of New Zealand lumber and New Zealand's 4th largest log exporter. Tenco has a regular shipping program of their own log vessels and in combination with these and other ships currently calls at 7 New Zealand ports (5 North Island and 2 South Island).
Tenco buys standing forests. Tenco currently has a number of forests which they purchased at harvestable age to log over a number of years for export and domestic markets. Tenco also regularly buys smaller tracts of forest to harvest immediately or immature forests to hold until harvest time. Tenco is interested in broadening the base of owners from whom it purchases forests and stands of trees. A deal with Tenco is a certain transaction. The owner and Tenco will agree on a value of the tree crop and then Tenco will pay this amount to the owner either in a lump sum amount or on rate per volume unit out-turn from the forest depending on the nature of the tree crop.
Tenco knows there are a lot of farmers who have trees that are close or ready to harvest and will be asking themselves how they should proceed with the sale of their trees. For some farmers the kind of certain transaction with money in the bank could well be appealing. Tenco is actively interested in buying harvestable forests or trees from areas including all the North Island (except the Gisborne and East Coast districts) and Nelson & Marlborough in the South Island .
If you own a forest in this area (16 years and older) and are ready to enter into this kind of agreement Tenco is interested to develop something with you.
Please contact: Josh.Bannan@tenco.co.nz
Work: +64 7 357 5356 Mobile: +64 21 921 595
www.tenco.co.nz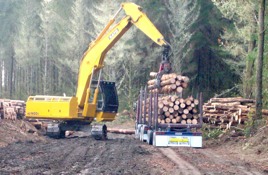 November, 2019
China Free Trade upgrade will assist New Zealand processed timber exports
The Forest Owners Association says the just announced phased reduction of tariffs for wood and paper exports to China will assist in a long term realigning of New Zealand exports into more further processed timber products.
Association Chief Executive David Rhodes says Trade Minister, David Parker, has done a great job of removing much of the remaining obstacles for the processed timber export trade into China.
"It shows the long-term value of industry working with government as well, with a good foundation laid down by a major industry delegation to China in September last year with Forestry Minister Shane Jones."
"Our industry is hugely reliant on China. Our processed timber exports there are worth $509 million a year, but that value could be a whole lot more, if it were not for those residual tariffs discouraging exporters. While the tariff removal on current exports is relatively small, it's the potential for growth without the tariffs which is significant."
"Two of our next two major export markets, Australia and Japan, are dominated by further processed exports. Paper and paperboard for Australia and wood panels for Japan," David Rhodes says.
"It would be some time before China becomes a similar market for us, but the Chinese government has given a clear signal to New Zealand that it has no issue with processors in New Zealand expanding their exports to China and adding another 12 categories to the 48 already under reduction under the original 2008 FTA Agreement.
"We'd like to see tariffs taken off the final one percent of the export trade, but I'm sure the momentum is in that direction and it is only a matter of time before all the tariffs are gone."
"More processing in New Zealand will create more jobs and give processors more confidence they have market access with fewer tariffs."