Advertisement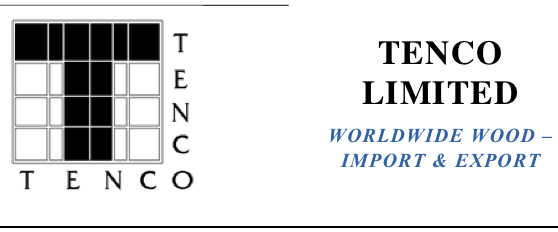 About Tenco
Tenco is one of New Zealand's largest exporters of forest products. We have built to this position since 1991 when the company was set up to export lumber to growing Asian export markets. Experience and reputation count; from small beginnings Tenco has become the largest independent exporter of New Zealand lumber and New Zealand's 4th largest log exporter. Tenco has a regular shipping program of their own log vessels and in combination with these and other ships currently calls at 7 New Zealand ports (5 North Island and 2 South Island).
Tenco buys standing forests. Tenco currently has a number of forests which they purchased at harvestable age to log over a number of years for export and domestic markets. Tenco also regularly buys smaller tracts of forest to harvest immediately or immature forests to hold until harvest time. Tenco is interested in broadening the base of owners from whom it purchases forests and stands of trees. A deal with Tenco is a certain transaction. The owner and Tenco will agree on a value of the tree crop and then Tenco will pay this amount to the owner either in a lump sum amount or on rate per volume unit out-turn from the forest depending on the nature of the tree crop.
Tenco knows there are a lot of farmers who have trees that are close or ready to harvest and will be asking themselves how they should proceed with the sale of their trees. For some farmers the kind of certain transaction with money in the bank could well be appealing. Tenco is actively interested in buying harvestable forests or trees from areas including all the North Island (except the Gisborne and East Coast districts) and Nelson & Marlborough in the South Island .
If you own a forest in this area (16 years and older) and are ready to enter into this kind of agreement Tenco is interested to develop something with you.
Please contact: Josh.Bannan@tenco.co.nz
Work: +64 7 357 5356 Mobile: +64 21 921 595
www.tenco.co.nz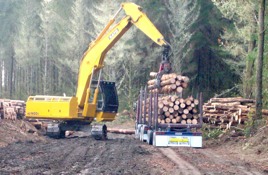 Forest Owners Association News Media Statement, 22 February 2018
Billion tree planting timetable gives industry confidence
Forest Owners say the announcement of the timetable for the government's billion tree ten year project will give confidence that the massive afforestation is a serious proposition.
The Forestry Minister Shane Jones announced today in Gisborne that the government programme will see a gradual rise of tree numbers planted out every year as seedlings become available. From 2022 planting will be in full swing at an annual rate of 110,000 hectares a year.
Forest Owners Association President Peter Clark says there are plenty of sceptics who believe that the government will not get to the billion tree target over ten years.
"A billion trees represents 100,000 hectares of plantings per year on average. The effective planting start-up year, with seedlings started off this winter, will be 2019.
"So, first up, 70,000 hectares represents a good beginning to grow the national forest estate which has been static for nearly 20 years."
Peter Clark says he predicts the also announced $6.5 million fund for Afforestation Grants will be over subscribed.
"At $1,300 per hectare the grant will cover the total planting costs for most landowners who choose to go into it. I would also hope the scheme can be expanded in future years."
"The scheme applies to forest plots between five and 300 hectares. This could lead to too many isolated woodlots, but if farmers amalgamated their plots it would pay off in reduced harvesting costs."
Peter Clark says he expects the next stage of the billion tree project will be to provide details of the planned species and geographical mix.
"Millable indigenous species, such as totara and beech are obviously going to be part of the mix, along with others planted to convert grassland into native forestland. But if forest plantings are to help with reducing the pain of meeting our Paris Accord commitments then we will need fast-growing exotics such as radiata pine, Douglas fir and eucalypts. It is never too early to start providing for what will be required to manage, harvest and process large volumes of these tree species."
"Our industry is also pleased that the government is making the development of infrastructure a priority. Roads in the Tairawhiti region in particular have been in decline and this is not good for anyone using that network, including our industry. Government undertakings to fix these roads as soon as physically possible is vitally good news."
For more information contact Peter Clark 021 726 197