Advertisement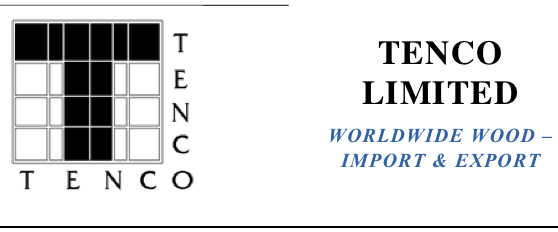 About Tenco
Tenco is one of New Zealand's largest exporters of forest products. We have built to this position since 1991 when the company was set up to export lumber to growing Asian export markets. Experience and reputation count; from small beginnings Tenco has become the largest independent exporter of New Zealand lumber and New Zealand's 4th largest log exporter. Tenco has a regular shipping program of their own log vessels and in combination with these and other ships currently calls at 7 New Zealand ports (5 North Island and 2 South Island).
Tenco buys standing forests. Tenco currently has a number of forests which they purchased at harvestable age to log over a number of years for export and domestic markets. Tenco also regularly buys smaller tracts of forest to harvest immediately or immature forests to hold until harvest time. Tenco is interested in broadening the base of owners from whom it purchases forests and stands of trees. A deal with Tenco is a certain transaction. The owner and Tenco will agree on a value of the tree crop and then Tenco will pay this amount to the owner either in a lump sum amount or on rate per volume unit out-turn from the forest depending on the nature of the tree crop.
Tenco knows there are a lot of farmers who have trees that are close or ready to harvest and will be asking themselves how they should proceed with the sale of their trees. For some farmers the kind of certain transaction with money in the bank could well be appealing. Tenco is actively interested in buying harvestable forests or trees from areas including all the North Island (except the Gisborne and East Coast districts) and Nelson & Marlborough in the South Island .
If you own a forest in this area (16 years and older) and are ready to enter into this kind of agreement Tenco is interested to develop something with you.
Please contact: Josh.Bannan@tenco.co.nz
Work: +64 7 357 5356 Mobile: +64 21 921 595
www.tenco.co.nz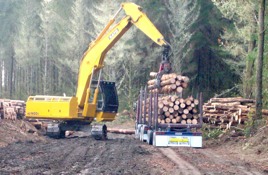 Forest Owners Association Media release, 16 April 2016.
Bennett supported by forest owners at New York signing
Forest owners say the formal adoption of the Paris climate change agreement in New York on Friday [22 April] will potentially have great benefits for both plantation and natural forests world-wide.
Climate change minister Paula Bennett will be in New York to sign the agreement along with representatives from 130 other countries.
Forest Owners Association president Peter Clark says getting signatures on the agreement is yet another step in a long journey. The agreement will come into force once it has been ratified by 55 countries – representing at least 55 per cent of global emissions.
"This may take a few years, but in the meantime, New Zealand is able to continue with emissions reduction at home. An important part of that is encouraging the planting and replanting of plantation forests, because of their ability to absorb and store carbon from the atmosphere," he says.
"Aside from the environmental benefits, forestry is one of the least cost ways we have for reducing emissions. Also if forest owners could rely on a steady income from carbon credits it would help reduce the impact of volatile international log and lumber markets on their businesses."
Mr Clark says he is heartened that the government has signalled it will make the existing emissions trading scheme (ETS) do its job, by putting a meaningful price on carbon.
"Minister Bennett has said the clock is ticking on the one for two subsidy enjoyed by emitters. She is also reviewing whether emitters should have unfettered access to international units," he says.
Mr Clark says the Paris agreement recognises that if the world is to address climate change, it is vital to encourage plantation forestry and to protect and restore natural forests. As part of this, our ETS rules need to put a value on the carbon stored in wood products.
"This is an important issue for the Wood Council, which points out that global rules have recognised carbon in wood products since the 2011 Durban conference.
"At present the NZETS rules assume that all the carbon in a log is emitted at the moment of harvest. Clearly that's not the case. Every wood-framed house in the world is a carbon store."
He says the FOA is a member of the International Council of Forest and Paper Associations (ICFPA). Its members have achieved an impressive 5% reduction in their greenhouse gas emissions intensity since 2010/2011 and 17% since 2004/2005.
---
For more information, contact Peter Clark, Tel 021 726 197
---
Trevor Walton
FOA communications
Tel 021 381 465