Advertisement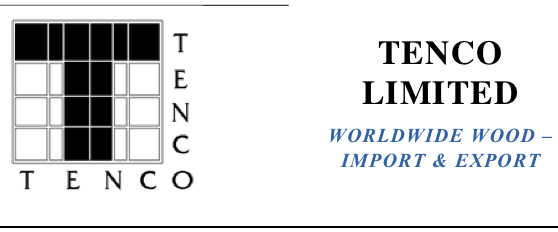 About Tenco
Tenco is one of New Zealand's largest exporters of forest products. We have built to this position since 1991 when the company was set up to export lumber to growing Asian export markets. Experience and reputation count; from small beginnings Tenco has become the largest independent exporter of New Zealand lumber and New Zealand's 4th largest log exporter. Tenco has a regular shipping program of their own log vessels and in combination with these and other ships currently calls at 7 New Zealand ports (5 North Island and 2 South Island).
Tenco buys standing forests. Tenco regularly buys smaller tracts of forest to harvest immediately or immature forests to hold until harvest time. A deal with Tenco is a certain transaction. The owner and Tenco will agree on a value of the tree crop and then Tenco will pay this amount to the owner either in a lump sum amount or on rate per volume unit out-turn from the forest depending on the nature of the tree crop.
Tenco is actively interested in buying harvestable forests or trees from areas including all the North Island (except the Gisborne and East Coast districts) and Nelson & Marlborough in the South Island .
If you own a forest in this area (16 years and older) and are ready to enter into this kind of agreement Tenco is interested to develop something with you.
Please contact: Josh.Bannan@tenco.co.nz
Work: +64 7 357 5356 Mobile: +64 21 921 595
www.tenco.co.nz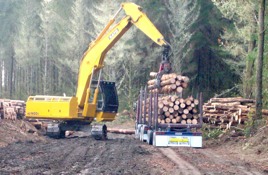 August, 2014
A small $ drop in the forestry bucket
National's Forestry Spokesperson, Jo Goodhew, has today announced a re-elected National-led Government will invest $22.5 million over five years to further encourage and support the planting of new forests.
29 August 2014
Mrs Goodhew made the announcement at Knapdale Eco Lodge in Gisborne with Prime Minister and National Party Leader John Key, National's Primary Industries spokesman, Nathan Guy, and local East Coast MP Anne Tolley.
The Afforestation Grant Scheme (AGS) is a grant to help landowners to establish new forests of between five and 300 hectares.
"The previous AGS wound up last year. Through National's responsible economic management we are able to commit to extending this worthwhile scheme for a further five years," says Mrs Goodhew.
"Our commitment to afforestation is another example of National's long-term economic investment in regional New Zealand.
"Other examples are our recently announced $150 million investment in the Rural Broadband Initiative, our $212 million investment in new regional roading projects, the investment of $120 million into new irrigation projects, and initiatives like the recovery of windblown timber on the West Coast.
"Contrast that with Labour and the Greens - they would stifle the regions by bringing in a big new carbon tax, imposing large water resource levies, and introducing a capital gains tax on 100 per cent of productive businesses, including farms.
"National backs the country's regions to succeed.
"The start-up costs for forests can be a huge barrier, as forestry is a long-term game. It can be 25 to 30 years before forests are ready to be harvested and generate value. That's why National wants to lower those cost barriers for regional New Zealand and make planting new forests easier," says Mrs Goodhew.
The scheme will build on the success of the earlier AGS, but will be improved and simplified to make participation easier.
"We have looked at how the scheme could be further enhanced, to make it more accessible and flexible for applicants," says Mrs Goodhew.
"The scheme is projected to result in around 15,000 hectares of new forest being established. Much of this is expected to be on low-quality land not ideal for farming."
The criteria for the new scheme will include:
- Individual parcels of land between 5 and 300 hectares per grant application
- Planting must be on land that is not already forestry land
- A flat grant rate of $1300 per hectare from one funding pool for all applicants.
- In return for a grant, grantees will forfeit carbon credits to the Crown for up to a decade.
"We expect the majority of people taking up this scheme will be farmers and other landowners wanting to diversify and better use marginal land," says Mrs Goodhew.
"The grant will go some way to alleviating the start-up costs of new planting, but we expect grant recipients to meet the long-term costs associated with developing and sustaining a forest."
Forests have a number of environmental benefits. New planting will help property owners address soil erosion, water quality and biodiversity.
"The removal of carbon by forests plays an important role in helping New Zealand meet its long-term climate change commitments. Planting new forests contributes positively to reducing New Zealand's net emissions."
The Afforestation Grants scheme complements work already undertaken in this area, including the Permanent Forest Sink Initiative, the Erosion Control Funding Programme on the East Coast and the Hill Country Erosion Fund.