MPI media release, 17 Jan 2019
Advertisement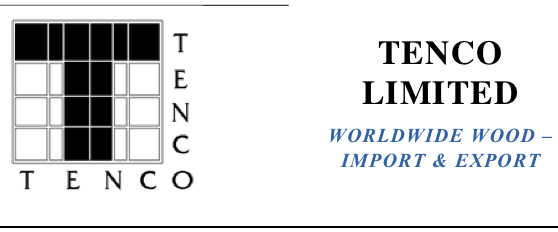 About Tenco
Tenco is one of New Zealand's largest exporters of forest products. We have built to this position since 1991 when the company was set up to export lumber to growing Asian export markets. Experience and reputation count; from small beginnings Tenco has become the largest independent exporter of New Zealand lumber and New Zealand's 4th largest log exporter. Tenco has a regular shipping program of their own log vessels and in combination with these and other ships currently calls at 7 New Zealand ports (5 North Island and 2 South Island).
Tenco buys standing forests. Tenco regularly buys smaller tracts of forest to harvest immediately or immature forests to hold until harvest time. A deal with Tenco is a certain transaction. The owner and Tenco will agree on a value of the tree crop and then Tenco will pay this amount to the owner either in a lump sum amount or on rate per volume unit out-turn from the forest depending on the nature of the tree crop.
Tenco is actively interested in buying harvestable forests or trees from areas including all the North Island (except the Gisborne and East Coast districts) and Nelson & Marlborough in the South Island .
If you own a forest in this area (16 years and older) and are ready to enter into this kind of agreement Tenco is interested to develop something with you.
Please contact: Josh.Bannan@tenco.co.nz
Work: +64 7 357 5356 Mobile: +64 21 921 595
www.tenco.co.nz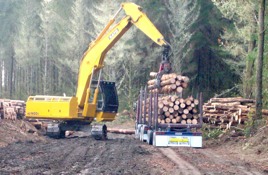 $36 million investment approved to tackle regional erosion
Te Uru Rākau (Forestry New Zealand) has announced funding of almost $36 million through the Hill Country Erosion Fund (HCEF) to enable much-needed erosion control in the regions.
The HCEF supports proposals to protect our most vulnerable hill country landscapes, where the main treatment is tree planting.
"We're pleased by the level of interest from councils, with 12 applications received in this latest round – 4 of which were from regions that had not previously applied," says Julie Collins, deputy director-general of forestry and head of Te Uru Rākau.
"It shows the importance they are placing on sustainable land management and treating erosion in their regions."
Ms Collins says the loss of productive land through erosion has a significant impact on the environment and the sustainability of New Zealand land.
"The annual cost associated with hill country erosion is estimated to be between $100 million and $150 million through lost soil, nutrients and production, and damaged infrastructure and waterways," says Ms Collins.
"The 12 new HCEF programmes will take place between July 2019 and June 2023 and will deliver significant improvements in erosion control. For example, these range from building regional capacity and capability to plant trees, to farm planning and land treatments including planting poplars, willows and other indigenous and exotic species.
"We estimate that over 4 years, these programmes will result in more than 13 million trees being planted and treatment of more than 21,000 hectares of land," says Ms Collins.
"These will contribute to the Government's One Billion Trees Programme, and deliver environmental and a range of other benefits across the country."
Additional information about the HCEF
The HCEF was launched during 2007/2008. Funding is contested in a 4-yearly cycle, aligned with planning cycles for regional councils. The previous funding round was in 2014. Since the HCEF was launched, the fund has enabled erosion treatment on more than 40,000 hectares of land.
The HCEF takes a total catchment approach involving landowners and community members to identify issues and create solutions within their own catchments. Regional councils and landowners work together to identify the most suitable land use for their erosion-prone land, then develop and implement appropriate treatment plans. The main erosion treatment is tree planting, including appropriate species for natural vegetative cover.
A one-off $1.8 million funding round was also held in June 2018 for smaller HCEF projects to be completed by 30 June 2019. Funding was awarded to 5 regional council partners: Northland, Horizons, Wellington, Nelson and Marlborough.
In the 2014 HCEF funding round, MPI awarded $8.8 million between 6 regional councils:
Manawatu/Whanganui (Horizons)
Taranaki
Wellington
Hawkes Bay
Northland
Waikato.
These regional councils, along with landowners, are contributing a total of $35.7 million towards a total budget of $44.5 million between 2015 and 2019. This will enable planting of around 6.4 million trees.