Events:

Advertisement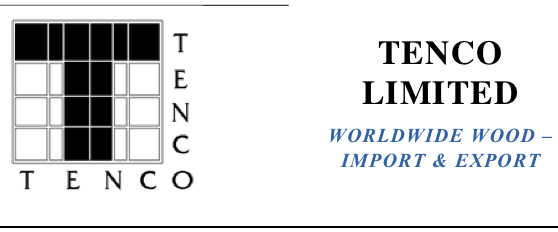 About Tenco
Tenco is one of New Zealand's largest exporters of forest products. We have built to this position since 1991 when the company was set up to export lumber to growing Asian export markets. Experience and reputation count; from small beginnings Tenco has become the largest independent exporter of New Zealand lumber and New Zealand's 4th largest log exporter. Tenco has a regular shipping program of their own log vessels and in combination with these and other ships currently calls at 7 New Zealand ports (5 North Island and 2 South Island).
Tenco buys standing forests. Tenco currently has a number of forests which they purchased at harvestable age to log over a number of years for export and domestic markets. Tenco also regularly buys smaller tracts of forest to harvest immediately or immature forests to hold until harvest time. Tenco is interested in broadening the base of owners from whom it purchases forests and stands of trees. A deal with Tenco is a certain transaction. The owner and Tenco will agree on a value of the tree crop and then Tenco will pay this amount to the owner either in a lump sum amount or on rate per volume unit out-turn from the forest depending on the nature of the tree crop.
Tenco knows there are a lot of farmers who have trees that are close or ready to harvest and will be asking themselves how they should proceed with the sale of their trees. For some farmers the kind of certain transaction with money in the bank could well be appealing. Tenco is actively interested in buying harvestable forests or trees from areas including all the North Island (except the Gisborne and East Coast districts) and Nelson & Marlborough in the South Island .
If you own a forest in this area (16 years and older) and are ready to enter into this kind of agreement Tenco is interested to develop something with you.
Please contact: Josh.Bannan@tenco.co.nz
Work: +64 7 357 5356 Mobile: +64 21 921 595
www.tenco.co.nz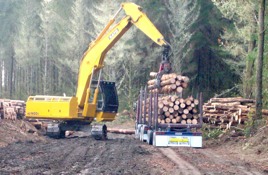 NZFFA Annual conference was from 24 to 28 March 2021, held in Wellington
NZFFA Conference 2021 Speaker Presentations:
---
Forest Biosecurity Conference 2021
Ka mua, ka muri: Looking back to move forward
To reflect on the forest biosecurity journey and what has been achieved to date to help guide our way forward.
When: 12 – 13 May 2021
Where: Scion, Rotorua
The Forest Owners Association, with support from the Forest Growers Levy Trust, Biosecurity New Zealand and Scion will be holding their joint annual Forest Biosecurity Conference on 12- 13 May 2021 at Scion in Rotorua. Unfortunately, last year's conference was deferred and then cancelled due to Covid, and this year was starting to look a little uncertain. However, we are confident that everyone will play their part in the fight against Covid, and this year's conference will proceed as planned.
One of the few positives arising out of the Covid pandemic is that it has put a spotlight on the importance of good biosecurity practices and the benefits of doing so (as well as the impacts of not doing so). Things that were previously perceived to be "too hard" to implement are now just common practice. New Zealanders got first-hand exposure to what good biosecurity looks like, including prevention, risk reduction, minimising exposure risks, tracing, containment, rapid response, and the importance of good basic hygiene practices. It has also highlighted that everyone has a role to play in the biosecurity system and minimising biosecurity risk, and that even minor changes to behaviours can significantly reduce the risk of exposure and spread of pests and pathogens, and therefore the impact they might have.
The theme of the 2021 Forest Biosecurity Conference is Ka mua, ka muri: Looking back to move forward. Basically, this highlights that there is a lot of learn from the experiences of the past and those who have come before us, and that this can inform the future and how we take forest biosecurity forward. It is time to take stock of what has been achieved in forest biosecurity, reflect on how this was achieved and then look forward to where we should go from here.
Venue: Rimu Room, Scion: Tītokorangi Drive (formerly Long Mile Rd), Rotorua
Registration: To register, please complete this registration form and the related payments: https://forest-biosecurity-2021.lilregie.com/.
Please find attached a Draft Conference Programme: Forest Biosecurity Conference 2021. Unfortunately, there have already been some changes due to Covid response deployments, however, once we have confirmed speakers, we will distribute an updated agenda.
Website: Look on the NZFOA website for more details
---
Taranakipine Forest Owners Open Day
Thursday 13 May 2021, 1pm to 4 pm
• 32 Hudson Road, Bell Block
Come and see how we process regionally grown Radiata Pine into solid wood and engineered timber products
Introducing our new business – Woodspan PLT roof and floor panels
Learn about the expanding Clear Timber market produced from Prune logs
Hear about our future investment plans
Hear what we need from you – our key raw material suppliers
Afternoon tea provided • Wear covered shoes, Hi-Viz vest if possible
Register via email to: events@taranakipine.co.nz • Please provide names attending • Enquiries to: Tom Boon 027 444 7086
---
Ashburton Branch Field Day
Sunday 16 May 2021 11am Klondyke
We are delighted to advise Environment Canterbury Forestry Resource Management Officer Sarah Helleur is able to join us for a Fieldday on Saturday 16 May 2021.
Sarah specialises in forestry, shelter and issues relating to carbon.
Sarah is keen to engage and share her knowledge with those concerned for the environment.
The Fieldday is being hosted by Fraser Mckenzie on his property at 86 Woodvale Road Klondyke which features significant wetland areas and native plantings.
We'll begin with a meeting at 11:00am followed by lunch.
Members of the public will be invited to join us at 1:00pm for a farm tour.
There will be opportunities for questions and answers before the day concludes with afternoon tea.
Queries contact Bernard geegeeber@gmail.com
---
Nelson Branch AGM & Field Day
AGM Saturday 15 May 2021
The AGM will be at the Tasman Forest HQ at Spring Grove.
Field Day Sunday 16 May 2021
The first part of the field day will be at Michael Higgins's logging job up the Gowan River valley. Go toward Lake Rotoroa, you'll find us, start 10am.
The second visit is at the Gavin's forest, close by, and will start at 1pm. If you don't know where it is, be at the Owen River pub a bit before 1pm. Hope to see plenty of you there.
For more details or directions contact PJ Kenney 03 5418456.
---
Gisborne East Coast Branch Field Day -Manuka Plantation
Wednesday 19 May 2021
Bill Savage's manuka plantation at Ahititi, rapid no 3028, Waimata Valley Road, Gisborne.
Meet 9.30am end of Uttings Rd and go up in convoy as there are logging trucks working. We will probably have a truck with an RT in front and back to communicate with logging traffic. We
should be back in Gisborne around 3pm.
Bill will be there to explain about the plantation and its history and he would envisage talking about the chemistry of manuka honey as background mainly DHA etc. Also the manuka tree, the sites it thrives in and the variation in the flowering times across New Zealand. Then nectar analysis to select seed trees. Propagating the seedlings. Site preparation and planting. Bees and beekeeping around seasonal variations, hive site selection etcetera. Time frames to production and projected economics, as well as maintenance of a plantation.
RSVP Let Barry know if you are attending at bjfoster@xtra.co.nz so we can compile a list of numbers going.
---
Invitation to Celebrate Mary Sutherland Biography
You are invited to join the Celebration of Vivien Edward's biography of Mary Sutherland
5pm Thursday 3 June 2021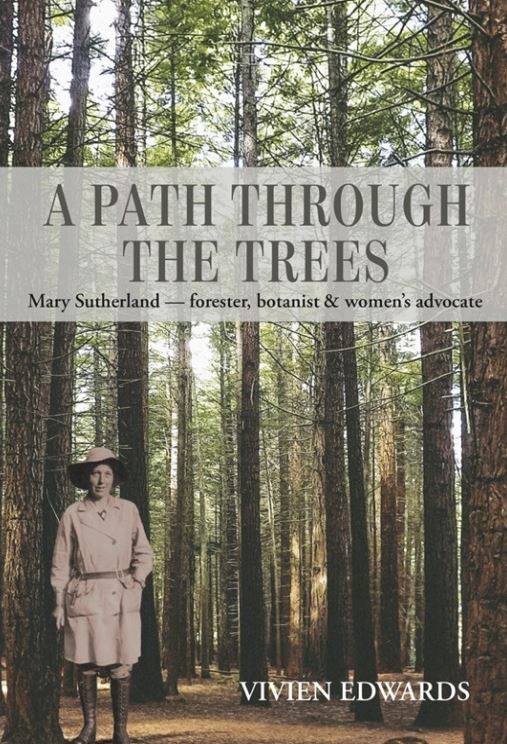 Eastwood Cafe, Scion Research, end of Titokorangi Drive, Rotorua.
Open Invitation however please RSVP for catering purposes to admin@nzif.co.nz by 24 May 2021.
Why you will be interested in the story of Mary Sutherland:
First woman in the world to graduate with a forestry degree (Bangor, North Wales, 1916)
Employed as a professional forester by New Zealand State Forest Service (1923 – 1932)
Botanist, Dominion Museum Wellington, (1933-1946)
Supervisor/superintendent, YWCA hostel at Woburn (Lower Hutt) for young women employed on war work (1943-1946)
First farm forestry officer, NZ Department of Agriculture (1946-1954)
Founding member of NZ Institute of Forestry in 1927, designed official seal (forms basis of today's logo), served on Council in 1936 and as vice-president 1941-42. Her legacy seeded the NZIF Foundation's Mary Sutherland Scholarship
Member of NZ Forestry League (elected to Council in 1936)
Member of Botanical section of the Wellington Branch of the Philosophical Society.
Member of NZ Federation of University Women (now Graduate Woman), served on Wellington branch and national committees
Professional forester, botanist and advocate for women's access to higher education
A review of the book is available at https://www.ketebooks.co.nz/all-book-reviews/a-path-through-the-trees-vivien-edwards
Enquiries to Andrew McEwan am.mcewan@xtra.co.nz 027 473 3262
Book available for purchase at $45 per copy
Copies of the biography can also be purchased on-line from the publisher at https://www.bookpublishing.co.nz/ or enquire at all good independent bookshops.
---
Primary Industries NZ Summit
Defining pathways to adaptation and value
6 & 7 July 2021, Christchurch Town Hall
The Summit brings farmers and producers from across the broad range of NZ's primary industries together with policy makers, regulators and other key sector stakeholders from the primary industries value chain, from Iwi through to research and science communities, technologists and agribusiness marketers
This unique event provides a forum to hear a selection of world class experts delivering insights that will support and enable the sector to plan and prepare for its transition and adaptation to a sustainable future.
Themes for Summit include:
Developing the primary sector workforce capacity and capability
Creating partnerships to deliver innovation in the transition to a low carbon economy
Investing in adaptation
Deploying technology and innovation to solve complex challenges
A road map towards achieving sustainable land use
Regenerative agriculture in a New Zealand – science of belief system?
NZFFA Members are entitled to an extra $100 discount* on the registration pricing to the Primary Industries Summit. To qualify, enter the promotional code M6QJ9L when booking online at primaryindustries.co.nz
*Note: discount will work for (1) registration at a time.
---