Events:

---
Advertisement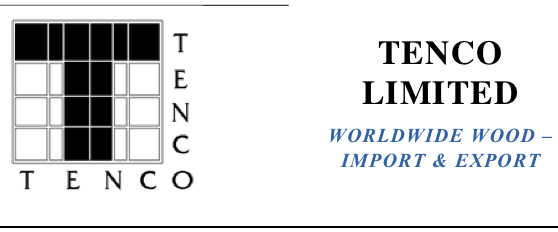 About Tenco
Tenco is one of New Zealand's largest exporters of forest products. We have built to this position since 1991 when the company was set up to export lumber to growing Asian export markets. Experience and reputation count; from small beginnings Tenco has become the largest independent exporter of New Zealand lumber and New Zealand's 4th largest log exporter. Tenco has a regular shipping program of their own log vessels and in combination with these and other ships currently calls at 7 New Zealand ports (5 North Island and 2 South Island).
Tenco buys standing forests. Tenco currently has a number of forests which they purchased at harvestable age to log over a number of years for export and domestic markets. Tenco also regularly buys smaller tracts of forest to harvest immediately or immature forests to hold until harvest time. Tenco is interested in broadening the base of owners from whom it purchases forests and stands of trees. A deal with Tenco is a certain transaction. The owner and Tenco will agree on a value of the tree crop and then Tenco will pay this amount to the owner either in a lump sum amount or on rate per volume unit out-turn from the forest depending on the nature of the tree crop.
Tenco knows there are a lot of farmers who have trees that are close or ready to harvest and will be asking themselves how they should proceed with the sale of their trees. For some farmers the kind of certain transaction with money in the bank could well be appealing. Tenco is actively interested in buying harvestable forests or trees from areas including all the North Island (except the Gisborne and East Coast districts) and Nelson & Marlborough in the South Island .
If you own a forest in this area (16 years and older) and are ready to enter into this kind of agreement Tenco is interested to develop something with you.
Please contact: Josh.Bannan@tenco.co.nz
Work: +64 7 357 5356 Mobile: +64 21 921 595
www.tenco.co.nz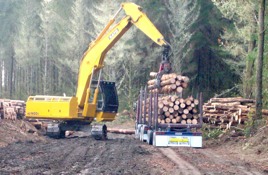 Conference 2019
Please click here if you would like to view the presentations and other documents from Conference 2019
---
Pan Pac Field Day - From the Forest to the Sawmill
Thursday 17 October 1.00pm. Meet at Pan Pac Mill 1161 SH2
A tour of the Hawke's Bay region's biggest pulp and timber processor, The Pan Pac Mill. There will be a harvesting operation in close proximity to the mill. This is an opportunity to follow the whole 'supply chain' from felling and extraction, through stem processing and into the sawmill.
We will see some of the latest harvesting technology in operation; including a swing yarder system and fully mechanised hauler operation.
Bring/Wear:
Suitable clothing and solid shoes
Hi-vis vest or jacket and hard hat (if you have them)
snacks, plenty to drink and a picnic lunch.
The Pan Pac Mill is approximately 15km north of Napier on State Highway 2. Look out for the Farm Forestry banner; meet in the Pan Pac Mill visitor carpark.
Please RSVP by phone or email to Heather Holdsworth 06 879 7962 tetokatrust@gmail.com
---
Middle Districts October 2019 Field Day - Kimbolton
Saturday 19 October 2019 10.30am
This month we are going to Kimbolton to visit Heritage Park in the morning and Cross Hills garden in the afternoon.
Heritage park is a 2.8 ha garden just north of Kimbolton. It specializes in Rhododendrons but has many other shrubs and trees and at this time of year looks magnificent! Please visit their web site: Heritage Park Kimbolton for a look. The park is run by a trust and there is a working bee planned at the time of our visit so there will be plenty of knowledgeable people to answer any questions. Most of you know Cross Hills garden, a little further up the road from Heritage Park. Rodney Wilson will be there to show us around.
Directions
Travel from Feilding, north up Kimbolton Road to Kimbolton. Heritage Park is just north on the left. It is well sign posted. From there we will drive to Cross Hills, a further 4 k/m (approximately)up the road.
Bring
your lunch, (you can buy lunch at Cross Hills if you wish.)
Walking shoes
warm clothing as both venues are at 1700 feet
and name tags.
Both venues normally charge for visits but both have waved charges for us. If we are wearing name tags there will be no problem identifying our group.
Organisers: John and Diny Dermer. Phone 06 3289 740
---
GCFF & FOREST GROWERS CONFERENCE 2019
Tuesday, 15th October 2019 and
Wednesday, 16th October 2019
Venue: Te Papa, Wellington

The 2019 Forest Growers Conference will be held in Wellington this year on the 15th - 16th October 2019. In addition to an update on the Forest Growers Levy Trust, the conference will highlight the achievements of our two largest research programmes that are coming to an end this year, Growing Confidence in Forestry's Future (GCFF) and Healthy Trees Healthy Future (HTHF). We will also highlight achievements from extensive research programmes ranging across the spectrum from tree breeding to harvesting.

Learn about the research programmes and other activities being funded by the levy, the results to date and how you as a forest grower can use these results to:
Achieve better financial returns from new and existing forests
Improve the health and resilience of your forests to pests and diseases
Maintain our industry 'licence to operate'
Come along and benefit from this significant investment in the future of the forest growing industry by the Forest Growers Levy Trust.
Research Awards Dinner
Tuesday Evening, 15th October 2019
Monday, 14th October 2019
Carbon and ETS
Phenotyping / LiDAR Workshop
If you have any question about the GCFF programme or conference, please contact Peter Clinton, the programme leader peter.clinton@scionresearch.com or Annette Brockerhoff, the programme manager annette.brockerhoff@scionresearch.com
---
CARBON UNRAVELLED
Date: Thursday 17 October 2019
Venue: Pleasant Point Rugby Clubrooms
When: 1-3:30pm followed by afternoon tea
The South Canterbury Farm Forestry Association invites you to a seminar
Carbon Unravelled - Making sense of carbon on your farm.
Learn about carbon policy, the one billion tree project and an update on the ETS
Guest Speakers
Professor Anita Wreford from Lincoln University
Anna Gordon from Te Uru Rakau
Kirsten Stuart from Laurie Forestry
Enquiries 03 686 1752
---
NZFFA National Conference
Save the Date: 4-8 April 2020 Ascot Park Hotel Invercargill
Programme includes:
Interest Group Meetings
Council Meeting and AGM
Three Field Days

Western Southland - Syndicate forestry & Koura management in a Douglas Fir forest
Central Southland - Industrial site visit & integrated farm
Northern Southand - Douglas Fir management & wilding control

Awards Dinner
More information, including cost will be published in the November Tree Grower and updated here.
---
(top)