Events:

---
Advertisement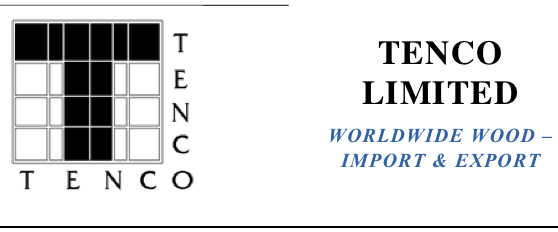 About Tenco
Tenco is one of New Zealand's largest exporters of forest products. We have built to this position since 1991 when the company was set up to export lumber to growing Asian export markets. Experience and reputation count; from small beginnings Tenco has become the largest independent exporter of New Zealand lumber and New Zealand's 4th largest log exporter. Tenco has a regular shipping program of their own log vessels and in combination with these and other ships currently calls at 7 New Zealand ports (5 North Island and 2 South Island).
Tenco buys standing forests. Tenco currently has a number of forests which they purchased at harvestable age to log over a number of years for export and domestic markets. Tenco also regularly buys smaller tracts of forest to harvest immediately or immature forests to hold until harvest time. Tenco is interested in broadening the base of owners from whom it purchases forests and stands of trees. A deal with Tenco is a certain transaction. The owner and Tenco will agree on a value of the tree crop and then Tenco will pay this amount to the owner either in a lump sum amount or on rate per volume unit out-turn from the forest depending on the nature of the tree crop.
Tenco knows there are a lot of farmers who have trees that are close or ready to harvest and will be asking themselves how they should proceed with the sale of their trees. For some farmers the kind of certain transaction with money in the bank could well be appealing. Tenco is actively interested in buying harvestable forests or trees from areas including all the North Island (except the Gisborne and East Coast districts) and Nelson & Marlborough in the South Island .
If you own a forest in this area (16 years and older) and are ready to enter into this kind of agreement Tenco is interested to develop something with you.
Please contact: Josh.Bannan@tenco.co.nz
Work: +64 7 357 5356 Mobile: +64 21 921 595
www.tenco.co.nz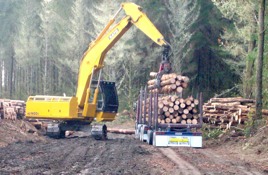 Conference 2020 - "46° South Revisited"
4-8 April 2020, Ascot Park Hotel Invercargill
Programme includes:
Interest Group Meetings
Council Meeting and AGM
Three Field Days

Western Southland - Syndicate forestry & Koura management in a Douglas Fir forest
Central Southland - Industrial site visit & integrated farm
Northern Southand - Douglas Fir management & wilding control

Awards Dinner
Download the Registration form »
Find out more »
---
Conference 2019
Please click here if you would like to view the presentations and other documents from Conference 2019
---
Cypress Action Weekend in 2020
Saturday 29 February & Sunday 1 March 2020
The Cypress Development Group is having an action weekend from Saturday 29 February to Monday 2 March 2020.
Saturday Feb 29th: A full day at Don Tantrum's farm at Wakanui near Taihape, where we will be looking at the range of cypress families and hybrids. A large age range on display (hopefully among the participants as well).
Sunday March 1st: A full day at Ruapehu Sawmills, Raetihi, looking at all the things not to do when running a small business. Timber studies and discussion as well as a look at a small amount of cypress trials from age 4 down to 1. Also cold hardy Eucalyptus trees.
Monday March 2nd: A shorter day with hopefully a 2pm finish at Hunterville at the Okota forest of the New Zealand redwood company.
All NZFFA members and others who are interested, not just Cypress Development Group members, should email Vaughan Kearns ruapehusawmills@xtra.co.nz especially if they want to be contacted closer to the date of the action weekend.
---
Wairarapa Branch Sawmill Visit & AGM
Wednesday 4th March 2020 3.00 – 6.00pm
Visit to Ticehurst Timber Processors, Carterton
Ticehurst Timber is a family-owned business which mainly saws locally sourced macrocarpa. It has been operating quietly at the back of Carterton for a good number of years, producing a range of products.
Come along, meet owner Jamie Ticehurst, and learn about what goes into sourcing, milling, processing and marketing this ever-popular timber.
Meet: Ticehurst Sawmill, corner of Brooklyn and Lincoln Roads Carterton, 3pm
Bring: high-viz top, sensible shoes, and ear protection.
2020 AGM: Balter Bar and Kitchen, 9 High Street, Carterton, 5.00pm
Following the sawmill visit we will adjourn to Balters to hold our AGM. Please join us and support your Branch committee. Things have been a bit quiet of late as far as Branch activities are concerned, but we hope 2020 will see a revival!
We welcome any ideas for visits and other activities.
Drinks and nibbles provided by the Branch.
For more information contact: harriet.e.palmer@gmail.com 021 025 32529
---
WAITOMO FARM FORESTRY FIELDAY, DINNER and AGM
Thursday 5 March 4pm
Apperley's Custom Timber, 38 Kawhia Road, Otorohanga.
Come and see the business, products and markets. Peter and Graham will host us. They are very innovative in establishing new markets for alternative timbers including cypress and blackwood.
BRING : High-Vis and ear muffs.
FOLLOWED BY: Pot-Luck Dinner and AGM, Marion Loveridge's, Puketarata Road.
If unable to make the sawmill visit we anticipate dinner from 6pm. We are inviting Peter and Graham to join us for dinner.
Queries contact Marion Loveridge mloveridge@xtra.co.nz
---
Mid Otago AGM & Field Day
You are invited to the 57th Annual General Meeting of the Mid Otago Farm Forestry Association to be held at 1.30 pm Saturday 7 March 2020 at Sinclair Wetlands
The meeting will be short and followed by a tour of Sinclair Wetlands with manager Glen Riley.
Apologies to Ruth Houghton Houghton.rm@xtra.co.nz 4675702
LOCATION Between Lakes Waihola and Waipori. Turn off State Highway 1 at signpost 33km south of Dunedin and follow the signs. For more information see http://tenohoaka.org.nz
Part of the Waihola Waipori Wetlands, which are the most significant waterfowl habitat in Otago. The lakes are shallow and drain through an extensive swamp into the Waipori River then the Taieri River. The swampland includes vegetated islands, lagoons, shallow pools, meandering channels and backswamps. The area is nationally and internationally recognised as a precious refuge for many threatened and endangered species of plant, fish and bird.
The Sinclair wetlands is between the two lakes — Waihola & Waipori — and is used for educational study with a visitor centre, displays and resources available to schools and visitors. Sinclair Wetlands has several kilometres of well-maintained walking tracks making access easy, and areas of interest are highlighted with clearly marked signs. From the visitor centre car park the main walking route extends 2 km, along causeway through swap land, past Lonely Island, and both across and around Ram Island(Whakaraupuka), the site of Tukiauau's pa. The area covers 315 ha.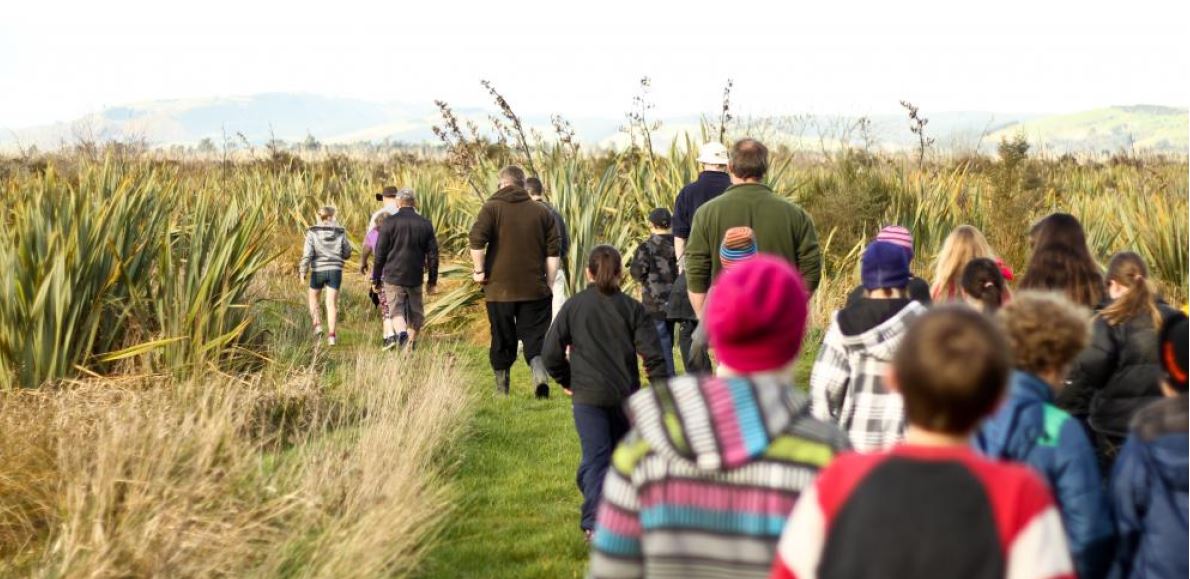 ---
West Coast Branch AGM & Field Day
Saturday 14 March 2020
10.00 am. Visit Jack Davidson's farm, 310 Arahura Valley Road and view work done since the devastation of Cyclone Fehi in February 2018. (Turn off State Highway 6 at the roundabout on the south bank of Arahura River. Drive about 3 kilometres up the valley to a letter box marked Tony and Fay Davidson – this is Jack's brother. Turn right, south, at the letterbox.)
12.00 noon (approx). Lunch and barbeque at All Saints Parish Lounge, 57 Bealey Street, Hokitika. (Corner of Stafford Street and Bealey Street). Use the car park off Bealey Street. Enter through Foyer or door beside Parish Office. Bring your our lunch and something to cook on the barbeque.
1.00 pm. -2.00 pm. (approx). Annual General Meeting.
Michael Orchard 027 681 8765 orchards@xtra.co.nz Chairman.
Norman Richards 03 755 6711 irenenorman@xtra.co.nz Secretary.
---
Free Workshop: Microbiology of Planted Forests
An introduction to microbial ecology and processes for planted forest owners
When: 26th March, 9.30 am – 3.30 pm,
Where: Scion, 49 Sala St, Rotorua.
Background and objectives
Radiata pine forests are highly productive ecosystems founded on a dynamic and complex 'ecosystem microbiome'. This microbiome is a community of fungi and bacteria associated with plants and soil that includes mycorrhizae, beneficial bacteria, pathogens and many others. The organisms within the microbiome contains genes that drive their interactions with plants, soil and each other. This process maintains the function of our forests under a wide range of environmental conditions.
Understanding the microbiome and its role in determining productivity for New Zealand's forestry sector is key for continued improvement of forest management practices. Advances in molecular analysis enables characterisation of the microbes that play critical roles for tree growth and health. The potential to enhance key microbes in different environmental conditions may help with cost-effective manipulation of management practices while also maintaining or improving forest productivity.
The purpose of this workshop is to bring together stakeholders interested in learning the fundamentals of microbes, genes and hormones in forests and how they interact to regulate forest function. The workshop will include practical demonstrations of useful molecular techniques and activities designed to provide attendees with an appreciation of this important area of forest management, along with a pathway to begin developing strategies to more effectively integrate and use microbial processes in forest management. A detailed agenda will be circulated by mid-March 2020.
Registration
Participation in the workshop is free and is organised by Scion as part of the interim 'Resilient Forests'research programme (Oct 2019 – Sep 2020) that is jointly funded by Forest Growers Levy Trust and MBIE through the Strategic Science Investment fund (SSIF) Forest Systems Platform. Please email Annette.Brockerhoff@scionresearch.com to confirm your attendance for planning and catering purposes.
For any workshop content enquiries please contact: Simeon Smaill at Simeon.Smaill@scionresearch.com or Sarah Addison at Sarah.Addison@scionresearch.com.
We also welcome the submission of soil samples in advance for analysis prior to the workshop (up to 3 samples per person). Please ensure these are sent to Sarah Addison, Scion, 49 Sala Street, Rotorua by 13th March 2020.
We look forward to seeing you at the workshop.
Simeon, Sarah and Annette.
---
North Canterbury AGM
Thursday 26 March 2020
Please contact Laurie Bennett l.cbennett@xtra.co.nz for details
---
Tree Crops Association's National Conference
Auckland, 27-29 March 2020
Celebrating Diverse People, Crops and Food... Providing Food Security in a Changing Climate
Featured Speakers:
Derek Craig - Forest Gardening
Cherylle Prew - Soil Food Web
Mark Christensen - Nutrient Content
More information and registration https://www.treecropsconference.nz/
---
Oak Open Days, Gisborne 25 - 27 April 2020
The International Oak Society, Gisborne NZ Farm Forestry Association, and the Oak Action Group are looking forward to hosting you all for a three day event over ANZAC weekend - touring three of the best collections of oaks in New Zealand.
The programme for the weekend is:
Saturday 25 April 2020 - we visit New Zealand's National arboretum, Eastwoodhill, awarded the 'Arboretum Distinguished for Merit' by the International Dendrology Society in 1978. Our our host and curator, Martin Weaver, will guide us through their collection of over 5,000 Northern Hemisphere species of trees and shrubs, with a focus on oaks.
On Saturday evening, Kees and Kay Weytmans will host us at Knapdale Eco-lodge for nibbles and dinner http://www.knapdale.co.nz/
This will be the main social event of the tour and an excellent opportunity to mix and mingle with fellow querciphiles from abroad and closer to home.
Sunday 26 April 2020 - we visit Hackfalls arboretum, established by the legendary late Bob and Anne Berry. Bob had a long association with the International Oak Society and made several collecting trips to Mexico. Hackfalls is recognised as the largest collection of Mexican oak species in the Southern Hemisphere.
Monday 27 April 2020 - an optional tour day to Guthrie Smith arboretum at Lake Tutira, about a 2 1/2 hour drive from Gisborne. This arboretum has trees planted in geographical collections and has some very fine stands of Mexican oaks, which are doing marvellously well in this area.
Tour logistics
We will be travelling by bus to the Gisborne arboreta and taking packed lunches each day. Please advise dietary preferences, or you are most welcome to bring your own food. The buses will remain on site during the tour, personal belongings can be accessed during the day.

Transport to Guthrie Smith arboretum on Monday will be by car or mini van depending on numbers - through to Napier airport late afternoon.
There are a range of accomodation options in Gisborne. Early booking is recommended as it is a public holiday weekend. We have included a cluster of hotel options on the Registration Form and can arrange a central location for bus pick-up and drop off each day (Saturday and Sunday). Please advise (on the form or by email at a later date) which hotel you are staying at if you would like bus pick-up.
We would appreciate if you can please complete the registration form and payment by 27 March 2020.
Please contact Kathyrn Hurr hurrkath@gmail.com 021 029 78993 with any queries.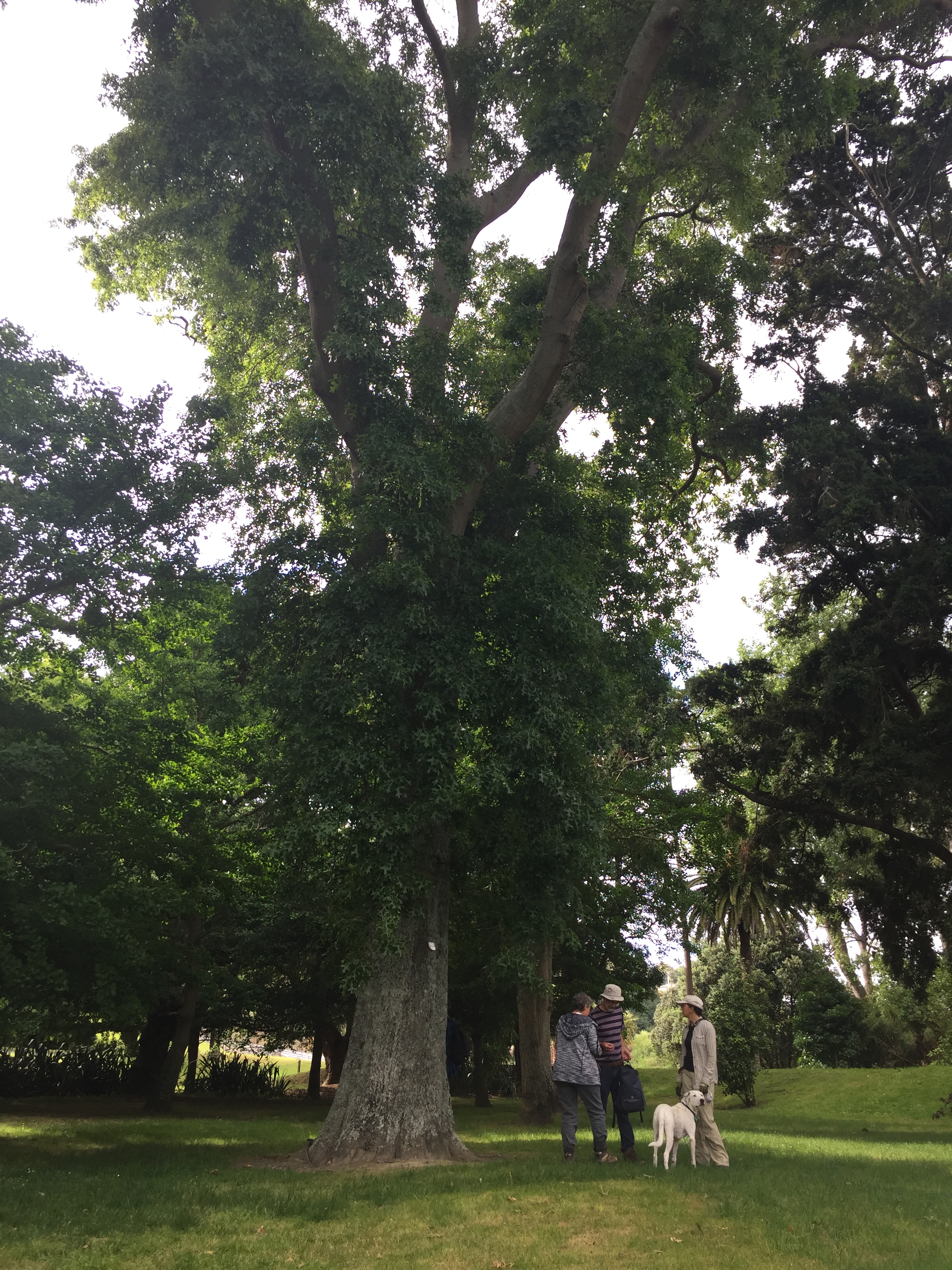 Looking forward to seeing you there - during acorn season!
---
(top)