Advertisement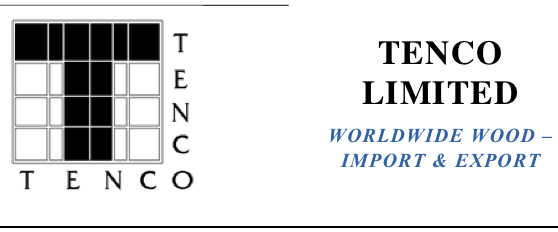 About Tenco
Tenco is one of New Zealand's largest exporters of forest products. We have built to this position since 1991 when the company was set up to export lumber to growing Asian export markets. Experience and reputation count; from small beginnings Tenco has become the largest independent exporter of New Zealand lumber and New Zealand's 4th largest log exporter. Tenco has a regular shipping program of their own log vessels and in combination with these and other ships currently calls at 7 New Zealand ports (5 North Island and 2 South Island).
Tenco buys standing forests. Tenco currently has a number of forests which they purchased at harvestable age to log over a number of years for export and domestic markets. Tenco also regularly buys smaller tracts of forest to harvest immediately or immature forests to hold until harvest time. Tenco is interested in broadening the base of owners from whom it purchases forests and stands of trees. A deal with Tenco is a certain transaction. The owner and Tenco will agree on a value of the tree crop and then Tenco will pay this amount to the owner either in a lump sum amount or on rate per volume unit out-turn from the forest depending on the nature of the tree crop.
Tenco knows there are a lot of farmers who have trees that are close or ready to harvest and will be asking themselves how they should proceed with the sale of their trees. For some farmers the kind of certain transaction with money in the bank could well be appealing. Tenco is actively interested in buying harvestable forests or trees from areas including all the North Island (except the Gisborne and East Coast districts) and Nelson & Marlborough in the South Island .
If you own a forest in this area (16 years and older) and are ready to enter into this kind of agreement Tenco is interested to develop something with you.
Please contact: Josh.Bannan@tenco.co.nz
Work: +64 7 357 5356 Mobile: +64 21 921 595
www.tenco.co.nz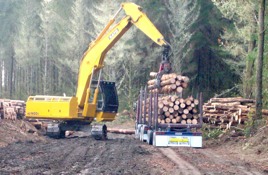 WoodCo media release, 1 December 2015.
Wood Council of New Zealand - New Leadership
Brian Stanley has been elected Chair of the Wood Council of New Zealand.
The Wood Council celebrates its 10th anniversary this year as New Zealand's peak body for the forest and wood products sector. "Woodco" encompasses forest growers, forestry contractors, wood processors and manufacturers - collaboration along the whole wood value
chain.
Mr Stanley, also currently Chair of the NZ Wood Processors and Manufacturers Association, takes over the leadership of Woodco as Bill McCallum, former President of NZ Forest Owners Association, completes his two year term.
On stepping down Mr McCallum remarked on the good progress that had been made in the last two years by the pan-industry body to advance sustainability certification, enhance international trade, provide advice on climate change negotiations and promote excellence in wood-based design and structure. "Back in 2005, Woodco was created to enable coordination, cooperation and the sharing of new ideas. Whilst individual member organisations have their own busy work programmes the fact that we all see the benefit in taking time to collaborate through Woodco says that what the entity was originally set up for still has great relevance today".
Upon accepting the Chair, Brian Stanley, picked up this theme and said that his term will be marked by strengthening the collaboration not just for the benefit of the sector itself but for the much wider good of NZ Inc. "As an innovative and productive industry that is already a major contributor to the national and regional economies, creating jobs and providing massive environmental benefits; the wood industry epitomises what NZ's low-carbon, value- add economy should look like. My objective is to see our sector recognised as leading the way into a future dominated by the impacts of climate change and the influences of new market demands."
Mr Stanley agreed with fellow Wood Councillors that, in a world where our competitors are heavily protected, we need to work with government to scale great walls of non-tarrif trade barriers, make sure that the NZ Standards' System is fit-for-purpose and that work in 2016 on an overhaul of the NZ Emissions Trading Scheme (and particularly the proposed Harvested Wood Products Regulation) needed to enable growth and beneficial equality along the entire wood industry value chain. "This makes good climate-change sense for NZ
Inc", he commented in closing.
END
Contact: Brian Stanley on 027 436 3340
Wood Council of New Zealand (Woodco). PO Box 10937, Wellington 6143 Phone: +64 4 4739220 Website: www.woodco.org.nz