Advertisement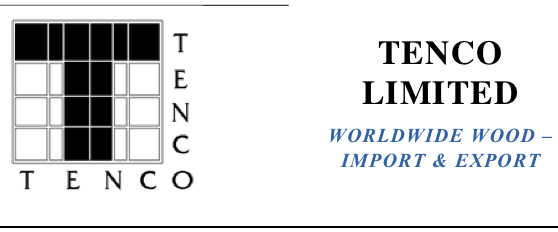 About Tenco
Tenco is one of New Zealand's largest exporters of forest products. We have built to this position since 1991 when the company was set up to export lumber to growing Asian export markets. Experience and reputation count; from small beginnings Tenco has become the largest independent exporter of New Zealand lumber and New Zealand's 4th largest log exporter. Tenco has a regular shipping program of their own log vessels and in combination with these and other ships currently calls at 7 New Zealand ports (5 North Island and 2 South Island).
Tenco buys standing forests. Tenco regularly buys smaller tracts of forest to harvest immediately or immature forests to hold until harvest time. A deal with Tenco is a certain transaction. The owner and Tenco will agree on a value of the tree crop and then Tenco will pay this amount to the owner either in a lump sum amount or on rate per volume unit out-turn from the forest depending on the nature of the tree crop.
Tenco is actively interested in buying harvestable forests or trees from areas including all the North Island (except the Gisborne and East Coast districts) and Nelson & Marlborough in the South Island .
If you own a forest in this area (16 years and older) and are ready to enter into this kind of agreement Tenco is interested to develop something with you.
Please contact: Josh.Bannan@tenco.co.nz
Work: +64 7 357 5356 Mobile: +64 21 921 595
www.tenco.co.nz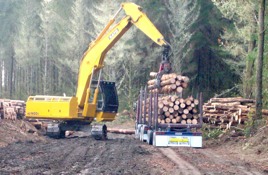 May, 2012
Wise Land Use and the Profitable Role of Trees, 21 May, Manawatu
Middle Districts farm Forestry Association, Horizons Regional Council and the Sustainable Farming Fund funded Trees on Farms programme are joining forces for a Manawatu field day on wise land use and the role of trees.
The field day will start with an indoor, morning session at Makoura Lodge, Pohangina Valley. Speakers will include a farm consultant, Horizons spokespeople, forestry experts along with video clips of local farm foresters.
The afternoon will be spent at the neighbouring Gray property, which was the first property to go through the sustainable land use initiative (SLUI) process after the 2004 floods. The SLUI is built around a whole farm plan based on soil mapping, land use capability, economic analysis and appropriate land use. This is an excellent property for viewing and discussing these issues and how they have been tackled by a couple who had little previous experience with farm forestry. A number of experts will lead the discussion on these issues with emphasis on land use capability, poplars and alternative plantation species.
Most New Zealand hill country covers a range of land forms and classes often ranging from highly erodible class VI and VII land through better quality pastoral land to cultivatable class II and III land. Trees are an essential part of good land use in these mixed landscapes, necessary for both environmental and economic reasons.
Trees serve a number of roles, notably:
Soil conservation. Tree cover be it plantation or indigenous reversion, markedly reduces surface soil erosion, retaining topsoil, reducing infra-structure damage on and off-farm and reducing flood risk from rivers over-burdened with sediment.
Shelter and shade to protect animals from the extremes of weather. Good shelter can increase lamb survival, while summer shade has been shown to increase cattle grazing time.
Plantation forestry can provide better returns than pastoral farming on much of our poorer land, always provided that the trees are properly managed and can be harvested at reasonable cost. Normally, some grazing is still possible, along with shelter for freshly shorn sheep.
Trees can provide extra lumps of revenue for particular projects.
Owners of post-1989 plantations are generally eligible for carbon credits
Trees can have amenity and biodiversity roles.
When: Monday 21st May, 2012, commencing at 10.00 a.m. (tea & coffee at 9.30)
Where: Makoura Lodge, upper Pohangina valley. (Access via Feilding and Apiti, then follow signs, or via Pohangina East road then turn left into Makoura road and 8 km to Makoura Lodge)
Registration is required if participants want a copy of proceedings and an informative DVD covering many aspects of farm forestry. Lunch can be provided at $12.00 for those who register prior to Friday 18th May, otherwise bring your own. (Register with Horizons Regional Council, 06 952 2800 or Denis Hocking, jdhocking@xtra.co.nz or 06 322 1254)
Further information contact Denis Hocking on 06 322 1254 or jdhocking@xtra.co.nz
Or Horizons Regional Council on 06 952 2800