Advertisement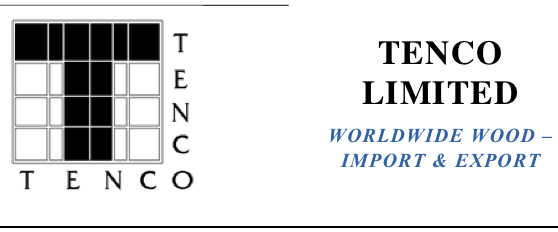 About Tenco
Tenco is one of New Zealand's largest exporters of forest products. We have built to this position since 1991 when the company was set up to export lumber to growing Asian export markets. Experience and reputation count; from small beginnings Tenco has become the largest independent exporter of New Zealand lumber and New Zealand's 4th largest log exporter. Tenco has a regular shipping program of their own log vessels and in combination with these and other ships currently calls at 7 New Zealand ports (5 North Island and 2 South Island).
Tenco buys standing forests. Tenco currently has a number of forests which they purchased at harvestable age to log over a number of years for export and domestic markets. Tenco also regularly buys smaller tracts of forest to harvest immediately or immature forests to hold until harvest time. Tenco is interested in broadening the base of owners from whom it purchases forests and stands of trees. A deal with Tenco is a certain transaction. The owner and Tenco will agree on a value of the tree crop and then Tenco will pay this amount to the owner either in a lump sum amount or on rate per volume unit out-turn from the forest depending on the nature of the tree crop.
Tenco knows there are a lot of farmers who have trees that are close or ready to harvest and will be asking themselves how they should proceed with the sale of their trees. For some farmers the kind of certain transaction with money in the bank could well be appealing. Tenco is actively interested in buying harvestable forests or trees from areas including all the North Island (except the Gisborne and East Coast districts) and Nelson & Marlborough in the South Island .
If you own a forest in this area (16 years and older) and are ready to enter into this kind of agreement Tenco is interested to develop something with you.
Please contact: Josh.Bannan@tenco.co.nz
Work: +64 7 357 5356 Mobile: +64 21 921 595
www.tenco.co.nz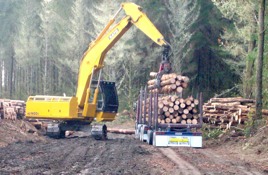 April, 2015
What science is the forest levy providing farm foresters?
Growing Confidence in Forestry's Future (GCFF) Research Programme:
At the recent GCFF conference a wide array of results with direct relevance to farm foresters were presented by the scientists working in this levy funded programme.
Around 50% of the Forest Grower Levy is used to support research that improves the productivity, safety and ecological sustainability of New Zealand's planted forests. As well as national level assessments to guide the entire sector, information about management practices that could be used at any level of operation was also provided. This included results from trials into soil stimulants that improve nutrient availability, selection of nursery stock that has been enhanced with beneficial mycorrhizal fungi, and new systems to get the most value from your trees by improving quality assessments on the skid site. The environmental impacts of forest management and the non-timber value that trees provide is also a focus of this programme. The results of long-term studies were presented, showing the benefits of retaining harvesting slash on site for the growth of the next rotation and the critical importance of retaining topsoil to maintain productivity. Lastly, new data clearly identifying the other financial benefits that forests provide in terms of avoided erosion, carbon capture, water regulation and the protection of biodiversity were provided. Presentations were also given by international experts and local government to provide outside perspective on the research Scion is conducting to improve forest productivity while reducing the negative ecological impacts of forest management.
http://gcff.nz/news-and-events/gcff-2015-conference-presentations/