Joint NZFFA and FOA press release, 7 August 2018.
Advertisement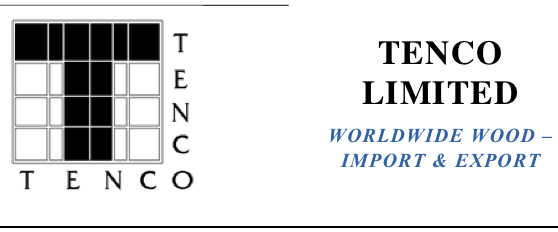 About Tenco
Tenco is one of New Zealand's largest exporters of forest products. We have built to this position since 1991 when the company was set up to export lumber to growing Asian export markets. Experience and reputation count; from small beginnings Tenco has become the largest independent exporter of New Zealand lumber and New Zealand's 4th largest log exporter. Tenco has a regular shipping program of their own log vessels and in combination with these and other ships currently calls at 7 New Zealand ports (5 North Island and 2 South Island).
Tenco buys standing forests. Tenco regularly buys smaller tracts of forest to harvest immediately or immature forests to hold until harvest time. A deal with Tenco is a certain transaction. The owner and Tenco will agree on a value of the tree crop and then Tenco will pay this amount to the owner either in a lump sum amount or on rate per volume unit out-turn from the forest depending on the nature of the tree crop.
Tenco is actively interested in buying harvestable forests or trees from areas including all the North Island (except the Gisborne and East Coast districts) and Nelson & Marlborough in the South Island .
If you own a forest in this area (16 years and older) and are ready to enter into this kind of agreement Tenco is interested to develop something with you.
Please contact: Josh.Bannan@tenco.co.nz
Work: +64 7 357 5356 Mobile: +64 21 921 595
www.tenco.co.nz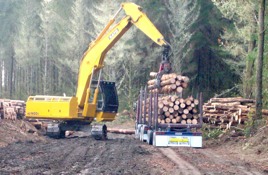 Trees for steep erosion prone land report released
A report on alternative plantation forest species is now available on the New Zealand Farm Forestry Association website detailing the characteristics of a wide variety of tree species that are suited to steep erosion prone land and which have root structures that may better resist landsliding after harvest.
The report can be found here »
The report was written by Dean Satchell, of Sustainable Forest Solutions, and contributes to present industry considerations of how to lessen the vulnerability of trees now being planted for harvests decades in the future.
Farm Forestry Association President, Neil Cullen says that land and forest managers are lacking in this sort of information for steep, erosion prone, terrain.
"This report identifies the considerable amount of research still required, but does go a long way to provide guidance on the options for land owners preparing resource consent applications to plant or replant land now zoned Red under the new National Environmental Standards for Plantation Forestry (NES-PF)," Neil Cullen says.
Dean Satchell says that owners of red zoned land who wish to clear-fell need to provide regional councils with evidence that significant adverse environmental effects can be minimised. Those land owners should consider an erosion-mitigating forest cover on replant.
"This report provides information on best practice, identifies the gaps in knowledge and sets the scope for the future to improve environmental outcomes from plantation forestry on steeplands," he says.
"We need more forests on steep hill country to mitigate erosion where pastoral cover isn't enough" says Neil Cullen.
"However, we need the right species, the right rotation lengths and the right harvesting strategies for the best environmental outcomes".
"Forestry is the best land use for erodible hill country, but best practice changes over time to meet the expectations of society and increasing severity of storms. An intense downpour that hit recently harvested and replanted sites in Tolaga Bay resulted in slash mobilisation which made news headlines and has impacted very negatively on the forest industry's social licence to operate."
"This report lists a variety of alternative species available that could drive different harvest practices and improve environmental outcomes. It's up to industry to be proactive and adjust their practices to reflect what society requires," Neil Cullen says.
"This report suggests that alternative regimes and or species will be required now, which will accumulate evidence over time that significant adverse environmental effects can be minimised with best practice."
Forest Owners Association President, Peter Weir, says the report is timely, since industry experts are engaging in finding effective ways through forest management and research priorities to build more resilient forests and more resilient communities.
For more information contact Neil Cullen 027415 8416, Dean Satchell 021 235 7554 or Peter Weir 027 454 7873.