Advertisement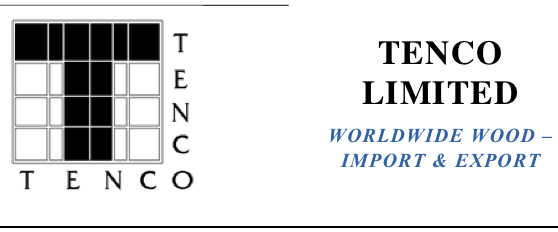 About Tenco
Tenco is one of New Zealand's largest exporters of forest products. We have built to this position since 1991 when the company was set up to export lumber to growing Asian export markets. Experience and reputation count; from small beginnings Tenco has become the largest independent exporter of New Zealand lumber and New Zealand's 4th largest log exporter. Tenco has a regular shipping program of their own log vessels and in combination with these and other ships currently calls at 7 New Zealand ports (5 North Island and 2 South Island).
Tenco buys standing forests. Tenco currently has a number of forests which they purchased at harvestable age to log over a number of years for export and domestic markets. Tenco also regularly buys smaller tracts of forest to harvest immediately or immature forests to hold until harvest time. Tenco is interested in broadening the base of owners from whom it purchases forests and stands of trees. A deal with Tenco is a certain transaction. The owner and Tenco will agree on a value of the tree crop and then Tenco will pay this amount to the owner either in a lump sum amount or on rate per volume unit out-turn from the forest depending on the nature of the tree crop.
Tenco knows there are a lot of farmers who have trees that are close or ready to harvest and will be asking themselves how they should proceed with the sale of their trees. For some farmers the kind of certain transaction with money in the bank could well be appealing. Tenco is actively interested in buying harvestable forests or trees from areas including all the North Island (except the Gisborne and East Coast districts) and Nelson & Marlborough in the South Island .
If you own a forest in this area (16 years and older) and are ready to enter into this kind of agreement Tenco is interested to develop something with you.
Please contact: Josh.Bannan@tenco.co.nz
Work: +64 7 357 5356 Mobile: +64 21 921 595
www.tenco.co.nz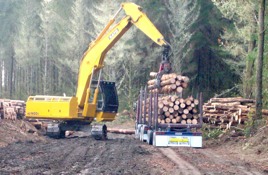 WoodCo Media release, 8 October 2015.
TPPA may open doors for processed wood products
The forest and wood processing industries have welcomed the removal of tariffs on wood products across the 12 countries of the Trans-Pacific Partnership (TPP).
"We have yet to see the detail, but we understand that all tariffs on logs and wood products will be reduced to zero. That represents a $9 million saving," says Wood Council chair Bill McCallum.
"While this is not a huge sum in the context of a trade worth $1.5 billion, we anticipate there will be bigger prizes arising from the TPP Agreement.
"The focus of the TPPA has been on tariff reduction and elimination, but with wood products we suspect that non-tariff barriers are a much greater impediment to trade. Technical barriers that have no scientific justification can prevent the import or use of imported wood products. Subsidies enjoyed by domestic wood processors can also make it impossible for imports to compete fairly.
"The TPP creates a special relationship among the participating countries and we are hopeful it will become a permanent forum where other impediments to free trade, such as non-tariff barriers can be overcome."
The Wood Council recently initiated a research project to get a better understanding of these barriers in each potential market.
Another positive the Council draws from the TPPA is the potential it creates for exporters of NZ processed wood products to compete in markets where they have until now been excluded by tariffs that escalate rapidly as value is added to a raw material.
"These lost opportunities are not included in the $9 million saving, because current tariffs make exports unprofitable," says Mr McCallum.
"The Wood Council appreciates the hard work of NZ Government negotiators at the TPP talks. Once the agreement is ratified and becomes law there will be immediate small benefits for the forest and wood processing sector. Longer-term we hope to see much bigger benefits."
[ends]

Footnote: The Wood Council of New Zealand (Wood Council) is a pan-industry body which represents the common interests of the forestry and wood processing sectors.
For more information, please ring Bill McCallum, Tel 021 347 608