May, 2021
Advertisement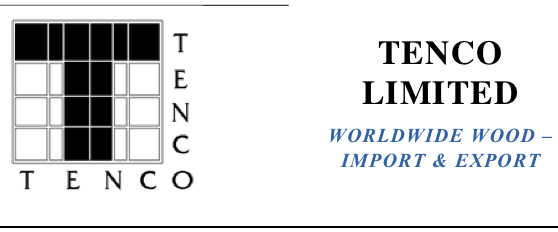 About Tenco
Tenco is one of New Zealand's largest exporters of forest products. We have built to this position since 1991 when the company was set up to export lumber to growing Asian export markets. Experience and reputation count; from small beginnings Tenco has become the largest independent exporter of New Zealand lumber and New Zealand's 4th largest log exporter. Tenco has a regular shipping program of their own log vessels and in combination with these and other ships currently calls at 7 New Zealand ports (5 North Island and 2 South Island).
Tenco buys standing forests. Tenco regularly buys smaller tracts of forest to harvest immediately or immature forests to hold until harvest time. A deal with Tenco is a certain transaction. The owner and Tenco will agree on a value of the tree crop and then Tenco will pay this amount to the owner either in a lump sum amount or on rate per volume unit out-turn from the forest depending on the nature of the tree crop.
Tenco is actively interested in buying harvestable forests or trees from areas including all the North Island (except the Gisborne and East Coast districts) and Nelson & Marlborough in the South Island .
If you own a forest in this area (16 years and older) and are ready to enter into this kind of agreement Tenco is interested to develop something with you.
Please contact: Josh.Bannan@tenco.co.nz
Work: +64 7 357 5356 Mobile: +64 21 921 595
www.tenco.co.nz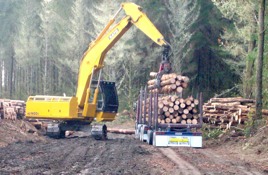 Te Uru Rakau – NZ Forest Service explores biofuels as a major opportunity for New Zealand
Te Uru Rākau – New Zealand Forest Service is laying the foundations for a new biofuels industry, to turn forestry waste into a potential billion-dollar industry, and working on a business case with help from global investment experts Indufor Asia Pacific Ltd.
"Establishing a biofuels industry in New Zealand will require significant investment, so we're moving ahead with developing the business case for this investment," says Jason Wilson, director of sector investments at Te Uru Rākau – New Zealand Forest Service.
Mr Wilson says research shows a biofuels industry would help New Zealand to meet its emissions targets and provide jobs and new industries in our regional centres.
"Tackling climate change is an ongoing priority for Government. Investigating the potential to manufacture biofuels from New Zealand wood could supercharge our efforts and deliver significant returns for our forestry and wood processing sector, rural communities, and economy."
Biocrude, liquid biofuels and solid biofuels are made from the residues of trees milled in New Zealand and can help replace traditional fossil fuels such as coal and petroleum.
"A key focus for the forestry and wood processing sector is maximising the economic and environmental benefits from wood through innovation, as it's a renewable and sustainable asset," says Mr Wilson.
"The business case will involve significant analysis and will underpin a core part of the Industry Transformation Plan (ITP) for forestry and wood processing currently in development. The ITP will include a focus on the emerging bioenergy role the sector can play."
The ITP aims to better utilise New Zealand's forest resources by increasing domestic processing, and a draft of the plan is expected later this year for the sector to consider. It is one of 6 transformation plans launched by Government, aimed at growing more innovative industries in New Zealand and lifting the productivity, sustainability and inclusivity of our key sectors.
"We're excited by the potential of producing biofuels in New Zealand, and we are committed towards working with the forestry and wood processing sectors to explore this opportunity, which could have lasting benefits for New Zealand," says Mr Wilson.
MPI Media Release 03 May 2021