Advertisement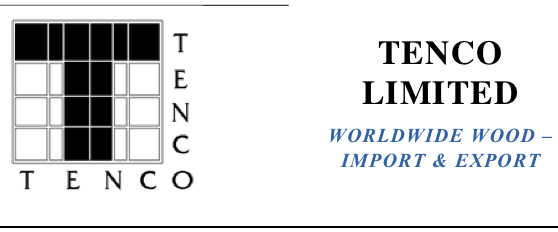 About Tenco
Tenco is one of New Zealand's largest exporters of forest products. We have built to this position since 1991 when the company was set up to export lumber to growing Asian export markets. Experience and reputation count; from small beginnings Tenco has become the largest independent exporter of New Zealand lumber and New Zealand's 4th largest log exporter. Tenco has a regular shipping program of their own log vessels and in combination with these and other ships currently calls at 7 New Zealand ports (5 North Island and 2 South Island).
Tenco buys standing forests. Tenco currently has a number of forests which they purchased at harvestable age to log over a number of years for export and domestic markets. Tenco also regularly buys smaller tracts of forest to harvest immediately or immature forests to hold until harvest time. Tenco is interested in broadening the base of owners from whom it purchases forests and stands of trees. A deal with Tenco is a certain transaction. The owner and Tenco will agree on a value of the tree crop and then Tenco will pay this amount to the owner either in a lump sum amount or on rate per volume unit out-turn from the forest depending on the nature of the tree crop.
Tenco knows there are a lot of farmers who have trees that are close or ready to harvest and will be asking themselves how they should proceed with the sale of their trees. For some farmers the kind of certain transaction with money in the bank could well be appealing. Tenco is actively interested in buying harvestable forests or trees from areas including all the North Island (except the Gisborne and East Coast districts) and Nelson & Marlborough in the South Island .
If you own a forest in this area (16 years and older) and are ready to enter into this kind of agreement Tenco is interested to develop something with you.
Please contact: Josh.Bannan@tenco.co.nz
Work: +64 7 357 5356 Mobile: +64 21 921 595
www.tenco.co.nz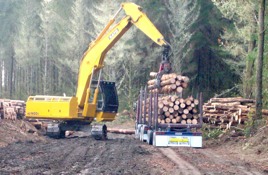 Forest Owners Association and Farm Forestry Association Joint Media release, 19 May 2015.
Support for radiata alternatives welcomed
Forest owners have welcomed government support for research into plantation species other than radiata pine.
"Radiata pine is the backbone of the New Zealand forest industry and likely always will be. It grows rapidly on a wide range of sites and is suitable for numerous uses from joinery to structural lumber, as well as newsprint manufacture," says Forest Owners Association chief executive David Rhodes.
"By focussing on a single species, we have achieved economies of scale and have developed world-class expertise in growing and manufacturing.
"That said, radiata is not the ideal species for all growing environments, end uses and market needs. There are also biosecurity risks in being heavily reliant on a single species."
He says forest owners therefore appreciate the support of the government for research into alternative species, both through Ministry of Business, Innovation and Employment (MBIE) and the Ministry for Primary Industries (MPI) Sustainable Farming Fund.
Farm Forestry Association president Dean Satchell says the MBIE co-funding announced today will enable the industry to maximise opportunities for alternative species for which there is existing market demand, especially Douglas-fir, eucalypts and cypresses.
"Douglas-fir is our second largest plantation species by area, with commercial plantations in colder areas, including the Central North Island and the South Island high country. All three species are also widely planted in small blocks on farms," Mr Satchell says.
"This seven-year programme takes a value chain approach to the breeding, growing and processing of these species, to enable market opportunities and returns to growers and processors to be maximised."
Mr Satchell says the MBIE project will have synergies with projects on alternative species co-funded by the MPI Sustainable Farming Fund. These include:
• Providing best-practice information to forest owners on growing cypresses and eucalypts
• Selection and breeding of eucalypts cultivars that are not subject to growth-strain (a major processing fault)
• Evaluation of the performance of cypress cultivars on a range of sites as a basis for establishing commercial plantations
• Assessing the durability of coastal redwood timber
• Producing guidelines for growing totara on farms.
"The potential of the forest industry to grow and diversify is clearly recognised by both forest growers and government agencies. Together with Scion, the universities and other providers, they co-fund these and other research projects to the tune of many millions of dollars a year," Mr Satchell says.
Trevor Walton
Forest Owners Association communications
Tel 021 381 465
For more information, please contact David Rhodes, Tel 027 495 5525 or Dean Satchell, Tel 09 407 5525