Advertisement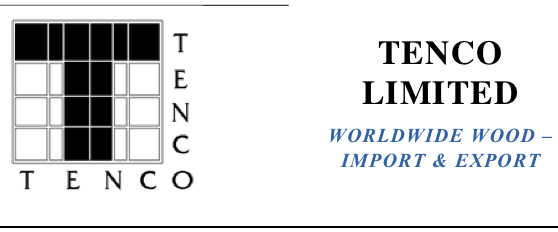 About Tenco
Tenco is one of New Zealand's largest exporters of forest products. We have built to this position since 1991 when the company was set up to export lumber to growing Asian export markets. Experience and reputation count; from small beginnings Tenco has become the largest independent exporter of New Zealand lumber and New Zealand's 4th largest log exporter. Tenco has a regular shipping program of their own log vessels and in combination with these and other ships currently calls at 7 New Zealand ports (5 North Island and 2 South Island).
Tenco buys standing forests. Tenco regularly buys smaller tracts of forest to harvest immediately or immature forests to hold until harvest time. A deal with Tenco is a certain transaction. The owner and Tenco will agree on a value of the tree crop and then Tenco will pay this amount to the owner either in a lump sum amount or on rate per volume unit out-turn from the forest depending on the nature of the tree crop.
Tenco is actively interested in buying harvestable forests or trees from areas including all the North Island (except the Gisborne and East Coast districts) and Nelson & Marlborough in the South Island .
If you own a forest in this area (16 years and older) and are ready to enter into this kind of agreement Tenco is interested to develop something with you.
Please contact: Josh.Bannan@tenco.co.nz
Work: +64 7 357 5356 Mobile: +64 21 921 595
www.tenco.co.nz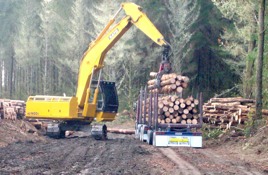 NZFFA Press Release 16 May 2011.
Specialty timbers penalised for radiata pines shortcomings
Specialty timber species are being severely penalised in pursuit of an acceptable strength standard for radiata pine timber.
Radiata pine and Douglas fir comprise most of the structural timber used in buildings, but other timber species with special attributes (such as natural durability and strength) have been shut out from the building code as a result of revisingAlthough NZS 3604:2011 has been published it has not yet been cited into the B1 Compliance Document to the Building Code by the Department of Building and Housing. New Zealand Standard NZS 3604:2011 Timber Framed Buildings. This Standard provides methods and details for the design and construction of timber-framed structures not requiring specific engineering design. NZS 3604 is a core resource for building consent authorities determining compliance with the New Zealand Building Code. Span tables and timber grades have only been provided for radiata pine and Douglas fir in this document, and the only unverified structural timber grade alternative available for other timbers, No. 1 framing grade No. 1 framing grade is a traditional unverified structural grade from NZ 3631 New Zealand Timber Grading Rules, which until now has been allowed under the building code. It is now replaced with a verified Structural Grade, SG 6. Scion wood quality scientists have confirmed there have been NO reported failures of visually graded No. 1 framing under the VSG 6 regime. There is no data available that suggests No. 1 framing will not perform as required. However, the radiata industry have endorsed removal of No. 1 framing because of the bad rap pine framing was receiving due to its inconsistencies., has been arbitrarily removed.

The interests of both specialty timber growers and sawmillers have been spurned by a standards committee dominated by radiata industry representatives bent on protecting pines market image and the Department of Building and Housing who have decreed that all timber in buildings is to be verified by a third party audit. The result has been the introduction of a quality control system designed for only larger sawmills processing radiata pine and Douglas fir. All other options have been removed for consumers who want to use other timber species for design solutions provided in NZS 3604 Timber Framed Buildings. No longer can people choose untreated timber such as macrocarpa for structural applications in their buildings. Growers and sawmillers who have dedicated years of hard work to produce a quality timber product have been summarily and unnecessarily dismissed from the market.
Radiata pine's strength and stiffness properties are highly variableStrength gradients from central to outer wood contribute to radiata's inherent variability. Geographical location and tree genetics also influence variability., more so from faster growing and shorter rotation stands. This variability is the basis for introducing strict new compliance procedures. Radiata pine can have very low stiffness, so machine stress grading (MSG) has been introduced to measure it and grade the timber accordingly. However MSG is a poor system for grading timber for strength. This is because MSG only tests stiffnessthe lumber is passed through a machine which only measures its bending stiffness and assigns a grade on the basis of predetermined relationships between strength and stiffness., and does not detect defects such as large knots which lower strength considerably. Sawmillers are expected to visually overide Machine Stress Graded (MSG) timber is subject to visual grading in accordance with AS/NZS 1748 after it has been graded for stiffness because machine grading does not detect large knots and other defect. Larger defects are allowed compared to verified visual grades which are graded to the No. 1 Frame grade specifications of NZS 3631:1988 machine stress grading, and machine graded timber needs to be verifiedRandomly sampled timber is independently tested on a properly calibrated testing machine for stiffness and bending strength. All structural timber must now be verified in accordance with NZS 3622 for strength and stiffness properties. to fine-tune allowances for visual defect. This is so consumers can be assured that timber they purchase meets the standard claimed for it.

VerificationUnder NZS 3604:2011 all structural timber must now be verified in accordance with NZS 3622 for strength and stiffness properties: Randomly sampled MSG or VSG timber is independently tested on a properly calibrated testing machine for stiffness and bending strength. should not be necessary for species with appropriate strength/stiffness properties and with low variability in such properties. Timber could instead be allocated to grade based on the visual grading standard NZS 3631 combined with conservative strength data. The following examples illustrate this:
This would more than meet the requirements for building integrity behind NZS 3604:2011. Because visual defects affecting strength would be obvious in any product, a producer statement would be sufficient to assure consumers that product was fit for purpose.

The requirements for verification of timber under NZS 3622:2004 are completely unreasonable for operations producing limited volumes of specialty timbers. In addition, verification is impossible for larger structural beams thus eliminating these from structural use in New Zealand. To impose such rules is both unwarranted technically and impractical for them to implement.

Alternatives need to be provided so specialty timbers can be used for design solutions provided in NZS 3604 Timber Framed Buildings. Growers and sawmillers of New Zealand's specialty timbers should not be penalised for radiata pine's shortcomings.

Contact: Dean Satchell (09)4075525 (021)2357554