---
Advertisement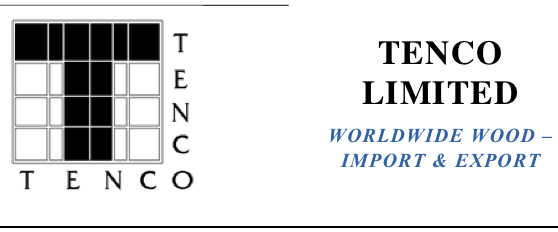 About Tenco
Tenco is one of New Zealand's largest exporters of forest products. We have built to this position since 1991 when the company was set up to export lumber to growing Asian export markets. Experience and reputation count; from small beginnings Tenco has become the largest independent exporter of New Zealand lumber and New Zealand's 4th largest log exporter. Tenco has a regular shipping program of their own log vessels and in combination with these and other ships currently calls at 7 New Zealand ports (5 North Island and 2 South Island).
Tenco buys standing forests. Tenco currently has a number of forests which they purchased at harvestable age to log over a number of years for export and domestic markets. Tenco also regularly buys smaller tracts of forest to harvest immediately or immature forests to hold until harvest time. Tenco is interested in broadening the base of owners from whom it purchases forests and stands of trees. A deal with Tenco is a certain transaction. The owner and Tenco will agree on a value of the tree crop and then Tenco will pay this amount to the owner either in a lump sum amount or on rate per volume unit out-turn from the forest depending on the nature of the tree crop.
Tenco knows there are a lot of farmers who have trees that are close or ready to harvest and will be asking themselves how they should proceed with the sale of their trees. For some farmers the kind of certain transaction with money in the bank could well be appealing. Tenco is actively interested in buying harvestable forests or trees from areas including all the North Island (except the Gisborne and East Coast districts) and Nelson & Marlborough in the South Island .
If you own a forest in this area (16 years and older) and are ready to enter into this kind of agreement Tenco is interested to develop something with you.
Please contact: Josh.Bannan@tenco.co.nz
Work: +64 7 357 5356 Mobile: +64 21 921 595
www.tenco.co.nz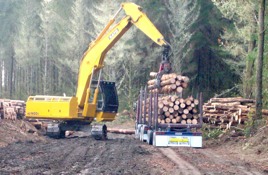 April, 2016
Pure Advantage calls for 1.3 million hectares of new forest in New Zealand
As set forth in the Pure Advantage discussion paper, Our Forest Future, this goal is defined as ambitious but realistic.
Our Forest Future
"Our future forests will add national value and mitigate a range of future risks."
"In 2011, Pure Advantage was founded on the conviction that New Zealand is in a global race for green growth - and we cannot afford to slip behind. Since then, not enough has happened - and, in certain respects, things have only got worse.
For example, in 2011 the Global Green Economy Index had New Zealand ranked number one in its assessment of 27 of the world's leading economies. In 2012, we slipped to sixth. In 2014, we were ranked 18th among sixty survey countries."
Our Forest Future, by Dr David Hall, is written in the spirit of getting us back in the running for the race to a green economy. It takes the view that we shouldn't be a "fast follower" in the transition to a low-emissions world. Rather, we should be a "canny leader" - that is, we should follow where we must, but lead wherever we can - because by leading on the issues that affect us most, we will gain disproportionately from finding solutions.
---
Interview with the Author David Hall on Radio New Zealand - Planting for Our Future >>
New Zealand lost close to 140,000 hectares of forest between 2001 and 2014 according to World Forest Watch. The bulk of that loss was made up of forestry plantations being harvested and not replanted - but by no means all. An estimated 10,0000 hectares of native and regenerating forest was lost between 1996 and 2014. David Hall is the author of Our Forest Future: Towards a National Forestry Future for New Zealand. The paper, commissioned by Pure Advantage, advocates planting 1.3 million hectares in forest to off-set our agricultural emissions.
---
FOREST OWNERS ASSOCIATION
Media release
22 April 2016
Forest strategy proposal welcomed
Forest owners say a Pure Advantage report that proposes a near-doubling of the area of planted forest in New Zealand is very welcome.
"The independent report by Dr David John Hall raises many issues that forest owners have been emphasising with politicians for decades," says Forest Owners Association (FOA) technical manager Glen Mackie.
"If this gets some cut-through, we will be thrilled. Forests offer so many benefits to our society and with the right incentives, they could offer so much more.
"Our members are businesses which need to make a profit from growing trees, either from the sale of logs or through the storage of carbon. But there are many other reasons to plant trees, such as erosion control, reduced flooding, improved biodiversity and cleaner waterways, as we are currently promoting through the NZ Wood campaign."
Mr Mackie says it would be very helpful for the government, ideally with support from other political parties, to have a national forestry strategy.
"As Dr Hall points out, forestry is an intergenerational commitment, so land owners need to know that future governments will weigh the effect of any proposed new policies on forests and forest owners.
"The constant changes in the NZ emissions trading scheme which, to use Dr Hall's words, have 'dejected and disenfranchised land owners' are a case study in how not to manage forest policy. They are also one of the main reasons why such a strategy is needed."
Mr Mackie says the report presents a very good analysis of the benefits that arise from forests, not only for the forest owner but on "surrounding communities and future generations".
"Dr Hall's proposal to increase forest plantings by 1.3 million hectares would not only be hugely beneficial to New Zealand's carbon position, but would position us to reap the other associated benefits of forestry – employment, economic advantage and environmental – while not adversely affecting other land uses.
"The report presents an ambitious, but very achievable proposal that would transform forestry in New Zealand."
For more information, please contact Glen Mackie, Tel 027 445 0116

++++

Trevor Walton
FOA communications
Tel 021 381 465