Advertisement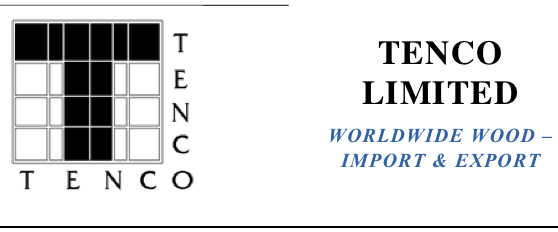 About Tenco
Tenco is one of New Zealand's largest exporters of forest products. We have built to this position since 1991 when the company was set up to export lumber to growing Asian export markets. Experience and reputation count; from small beginnings Tenco has become the largest independent exporter of New Zealand lumber and New Zealand's 4th largest log exporter. Tenco has a regular shipping program of their own log vessels and in combination with these and other ships currently calls at 7 New Zealand ports (5 North Island and 2 South Island).
Tenco buys standing forests. Tenco currently has a number of forests which they purchased at harvestable age to log over a number of years for export and domestic markets. Tenco also regularly buys smaller tracts of forest to harvest immediately or immature forests to hold until harvest time. Tenco is interested in broadening the base of owners from whom it purchases forests and stands of trees. A deal with Tenco is a certain transaction. The owner and Tenco will agree on a value of the tree crop and then Tenco will pay this amount to the owner either in a lump sum amount or on rate per volume unit out-turn from the forest depending on the nature of the tree crop.
Tenco knows there are a lot of farmers who have trees that are close or ready to harvest and will be asking themselves how they should proceed with the sale of their trees. For some farmers the kind of certain transaction with money in the bank could well be appealing. Tenco is actively interested in buying harvestable forests or trees from areas including all the North Island (except the Gisborne and East Coast districts) and Nelson & Marlborough in the South Island .
If you own a forest in this area (16 years and older) and are ready to enter into this kind of agreement Tenco is interested to develop something with you.
Please contact: Josh.Bannan@tenco.co.nz
Work: +64 7 357 5356 Mobile: +64 21 921 595
www.tenco.co.nz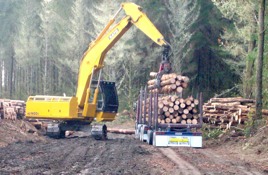 Wood council of NZ Inc. Media Release, November 2013.
Prosperity from Forestry and Wood Products
The forest and wood products industry has the ability to deliver renewable and resilient growth. There are a number of areas where government can, and should, have an interest in facilitating the development of the forest and wood products industry. It can do this by delivering better policy, minimising regulatory barriers and publicly committing to and communicating the value it places on the industry.
The status quo alternative provides ample incentive for action - a continued focus on commodities, reducing forest cover, an economy tied to the fortunes of the dairy sector, a degrading rural environment with ever increasing clean-up costs, slow erosion of international clean green credibility, loss of ground to competitors in the technology revolution, continued reliance on ever-increasing fossil fuel costs, and continued use of non-renewable construction materials.
The overall government position with respect to forestry needs to be aligned with the Wood Council of New Zealand strategy to help us achieve a mutually desirable prize.
1 November 2013
Download the Industry Manifesto:
The Prize
The Government toolkit to deliver the Strategic Action Plan
NZ forest and wood products potential
What is needed?
Conclusion