---
Advertisement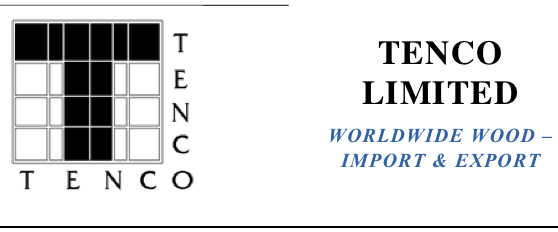 About Tenco
Tenco is one of New Zealand's largest exporters of forest products. We have built to this position since 1991 when the company was set up to export lumber to growing Asian export markets. Experience and reputation count; from small beginnings Tenco has become the largest independent exporter of New Zealand lumber and New Zealand's 4th largest log exporter. Tenco has a regular shipping program of their own log vessels and in combination with these and other ships currently calls at 7 New Zealand ports (5 North Island and 2 South Island).
Tenco buys standing forests. Tenco currently has a number of forests which they purchased at harvestable age to log over a number of years for export and domestic markets. Tenco also regularly buys smaller tracts of forest to harvest immediately or immature forests to hold until harvest time. Tenco is interested in broadening the base of owners from whom it purchases forests and stands of trees. A deal with Tenco is a certain transaction. The owner and Tenco will agree on a value of the tree crop and then Tenco will pay this amount to the owner either in a lump sum amount or on rate per volume unit out-turn from the forest depending on the nature of the tree crop.
Tenco knows there are a lot of farmers who have trees that are close or ready to harvest and will be asking themselves how they should proceed with the sale of their trees. For some farmers the kind of certain transaction with money in the bank could well be appealing. Tenco is actively interested in buying harvestable forests or trees from areas including all the North Island (except the Gisborne and East Coast districts) and Nelson & Marlborough in the South Island .
If you own a forest in this area (16 years and older) and are ready to enter into this kind of agreement Tenco is interested to develop something with you.
Please contact: Josh.Bannan@tenco.co.nz
Work: +64 7 357 5356 Mobile: +64 21 921 595
www.tenco.co.nz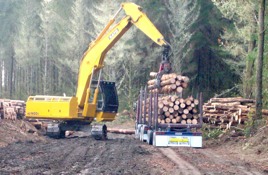 Forest Owners Association News Media Statement, 22 June 2017
Primary Sector Science Roadmap 'not all about food'
The just released Primary Sector Science Roadmap features a pine tree nursery on its front cover.
The Forest Owners Association says this is a clear signal that the primary sector is not just a food sector.
The FOA president, Peter Clark, says size and importance of the forest sector for New Zealand, as at least the third most significant export category, is often ignored.
"A year ago, at Mystery Creek, John Key launched the Primary Industry Champions campaign for recruitment into the primary sector. It's a hugely important project to fill the looming shortfall of many tens of thousands of workers in the primary sector," Peter Clark says.
"But the problem was that it ignored everything but food. There was nothing in the publicity about forestry, nor for that matter other fibres such as wool."
Peter Clark says even though the cover illustration of the new science roadmap is symbolic the content of the roadmap for the forest industry backs this up.
"We have case studies from forestry and related industries in it. It's much more comprehensive than earlier drafts. It will be very useful in attracting funding and gives our sector a greater confidence to invest."
"Forestry science covers a lot of different fields; from the obvious value in breeding programmes for growing better trees and selecting them for specific environments, through the engineering of safe and efficient harvesting, and along to the exciting technology of building earthquake resistant high-rise wooden buildings."
"The roadmap may be a little deficient in detailing the role of science to protect from introduced pests and diseases," Peter Clark says, "But on the other hand I'm pleased to see the roadmap addresses the need for the use of modern genetic technology. It makes it clear that other countries are recognising the advantages of a range of methods to achieve precise and valuable results in plant and animal breeding. We need to keep up with them."
For further information contact;
Peter Clark
'ph 021 726 197
Link to the Primary Industry Science Roadmap

https://mpigovtnz.cwp.govt.nz/document-vault/18383