Joint Farm Forestry Association and Forest Owners Association media statement, 26 March 2019
Advertisement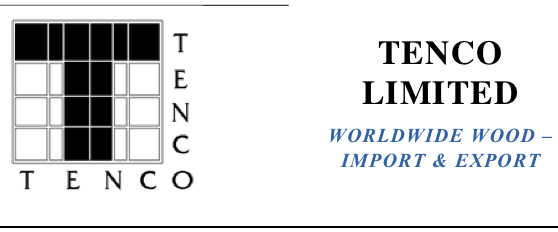 About Tenco
Tenco is one of New Zealand's largest exporters of forest products. We have built to this position since 1991 when the company was set up to export lumber to growing Asian export markets. Experience and reputation count; from small beginnings Tenco has become the largest independent exporter of New Zealand lumber and New Zealand's 4th largest log exporter. Tenco has a regular shipping program of their own log vessels and in combination with these and other ships currently calls at 7 New Zealand ports (5 North Island and 2 South Island).
Tenco buys standing forests. Tenco regularly buys smaller tracts of forest to harvest immediately or immature forests to hold until harvest time. A deal with Tenco is a certain transaction. The owner and Tenco will agree on a value of the tree crop and then Tenco will pay this amount to the owner either in a lump sum amount or on rate per volume unit out-turn from the forest depending on the nature of the tree crop.
Tenco is actively interested in buying harvestable forests or trees from areas including all the North Island (except the Gisborne and East Coast districts) and Nelson & Marlborough in the South Island .
If you own a forest in this area (16 years and older) and are ready to enter into this kind of agreement Tenco is interested to develop something with you.
Please contact: Josh.Bannan@tenco.co.nz
Work: +64 7 357 5356 Mobile: +64 21 921 595
www.tenco.co.nz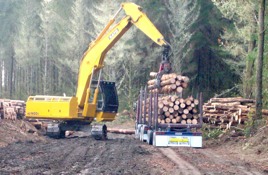 PCE Report needs clarity from government
Forest Owners want clarity for what New Zealand plantation forestry is expected to deliver on climate change targets.
The Parliamentary Commissioner for the Environment, Simon Upton, has just issued a report which downplays the contribution of forestry in sequesting atmospheric carbon, and instead wants to drive down fossil fuel use.
But the Forest Owners Association President, Peter Weir, says Simon Upton is contradicting the Productivity Commission's report earlier this year which pointed to planting trees serving as carbon sinks as the main means of getting New Zealand to carbon neutrality by 2050.
"The PCE takes a different tack to the Productivity Commission. The PCE makes the argument that long-lived gases from the burning of fossil fuels should be treated differently to short lived greenhouse gases from biological sources."
"For instance, the Productivity Commission talked about the possible need for up to 2.8 million hectares of new planting to reach carbon neutrality. Simon Upton has a figure of 5.4 million hectares of new trees."
"That's a very big difference. Both make the current One Billion Tree project aspirations look quite modest."
Peter Weir says that Simon Upton is correct in that forestry can't offer climate change solutions indefinitely.
"The industry has never suggested that we are a solution for all time. But in the immediate term we just can't wait for the development of a political will for a reduction in the use of fossil fuels, or the evolution of technical solutions to reduce livestock emissions. We don't have time for either of those."
"Fast growing exotic plantation trees are a quick fix for getting our net emissions down in the critical next couple of decades. It's important in all this commentary also to acknowledge and appreciate the large difference in sequestration rates between exotic plantation forests and indigenous planting. Exotics are many times faster at absorbing carbon."
"Again, Simon Upton is right when he says landscape transformation has the potential to be disruptive and has to be managed carefully. But he, and those who make policy, should take on board that growing plantation forests is an income generating activity which, certainly for some regions, exceeds that of current marginal farming."
"Simon Upton is cautious that forestry may have a downside which reduces its value in sequesting carbon. I have a real concern that this is going to be misunderstood in some quarters that we should abandon an expansion of tree planting altogether."
"It's great to have the debate, but we do need some urgency in our government producing a carbon forestry policy and a critical first part of that is reform of the Emissions Trading Scheme."
The President of the Farm Forestry Association, Neil Cullen, also wants the government direction to be clear.
"We have a concern that there is a proposal from the PCE to restrict forestry offsets. If the government decided to follow this and limit offsets to agriculture, then this would have a dramatic negative impact on the value of carbon units, reduce planting rates and perpetuating the seesaw policy that forestry has been experiencing for too long," Neil Cullen says.
He also points to the Interim Climate Change Panel coming up with yet another set of formulas for addressing greenhouse gas emissions.
"It's time for government decisions."
For more information contact Peter Weir 027 454 7873 or Neil Cullen 027 415 8416