Advertisement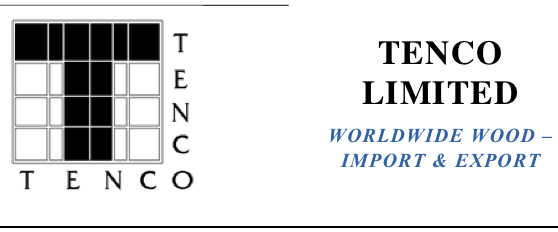 About Tenco
Tenco is one of New Zealand's largest exporters of forest products. We have built to this position since 1991 when the company was set up to export lumber to growing Asian export markets. Experience and reputation count; from small beginnings Tenco has become the largest independent exporter of New Zealand lumber and New Zealand's 4th largest log exporter. Tenco has a regular shipping program of their own log vessels and in combination with these and other ships currently calls at 7 New Zealand ports (5 North Island and 2 South Island).
Tenco buys standing forests. Tenco currently has a number of forests which they purchased at harvestable age to log over a number of years for export and domestic markets. Tenco also regularly buys smaller tracts of forest to harvest immediately or immature forests to hold until harvest time. Tenco is interested in broadening the base of owners from whom it purchases forests and stands of trees. A deal with Tenco is a certain transaction. The owner and Tenco will agree on a value of the tree crop and then Tenco will pay this amount to the owner either in a lump sum amount or on rate per volume unit out-turn from the forest depending on the nature of the tree crop.
Tenco knows there are a lot of farmers who have trees that are close or ready to harvest and will be asking themselves how they should proceed with the sale of their trees. For some farmers the kind of certain transaction with money in the bank could well be appealing. Tenco is actively interested in buying harvestable forests or trees from areas including all the North Island (except the Gisborne and East Coast districts) and Nelson & Marlborough in the South Island .
If you own a forest in this area (16 years and older) and are ready to enter into this kind of agreement Tenco is interested to develop something with you.
Please contact: Josh.Bannan@tenco.co.nz
Work: +64 7 357 5356 Mobile: +64 21 921 595
www.tenco.co.nz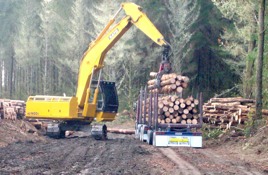 February, 2020
NZ log exporters bracing themselves for supply chain problems
Attached is a press release put out yesterday by FOA and the Forest Industry Contractors Association regarding New Zealand log exporters bracing themselves for supply chain problems in China due to the outbreak of coronavirus. In addition to the information in the press release we have included below additional market intel . There is such a range of different circumstances out there that it is not possible to provide generic advice to members but certainly we acknowledge the impact on contractors and forest owners.
It is a difficult time and no one knows how this is going to play out. At this stage we are trying to gather facts. China is trying to keep trade open and as far as we are aware are still unloading ships. However inventories are at the high end of what is normal at China ports so what happens next depends on whether the Chinese sawmills come back on line after the end of the extended New Year. We are seeing some but not all companies taking a precautionary approach to try to avoid an excessive build up of inventory in China and the subsequent downside impact on log prices.
Key messages:
The situation is very fluid but has the potential to become very serious. More time and information will be needed before we know.

The port inventory level in China is very high (5-6 million m3) and growing as supply exceeds demand.

The impact of the Coronavirus is coming on top of market disruption caused by the significant increase in supply of wood (larch) from Europe as a result of the beetle infestation. Supply and demand have also been affected by the Chinese New Year being extended (9 February).

The Chinese ports are currently open despite some rumours to the contrary. Ship crews are being quarantined while they work. The Chinese government has an obvious interest in keeping the port trade functioning and that extends well beyond forestry.

Some parties have already taken action. All forest owners are prepared to cut back production at some point. Some have already reached that point. Others are monitoring but still trading and with contingency plans. PFP has advised they will not be accepting any more wood. This has affected Gisborne and Southland ports in particular. On the back of this a number of corporate members have ceased harvesting in the Gisborne region immediately. This adds to the cutback already taken by smaller and medium sized players and means the reduction in supply will be significant.

The domestic market will also be impacted. Reduction in export logs will also mean a reduction in domestic logs. Furthermore, the export market for processed product, particularly pulp, may compound the issue.

The end of the extended Chinese New Year period (Sunday, 9 February) may provide some greater clarity as workers officially return to work. Further virus spread and/or on-going travel restrictions are likely to mean that not all businesses will be operating as normal.

Industry leadership is closely working with MPI and Te Uru Rākau, supported by the New Zealand embassy in Beijing on the rapidly evolving situation.