NZIF Media release, 9/7/18
Advertisement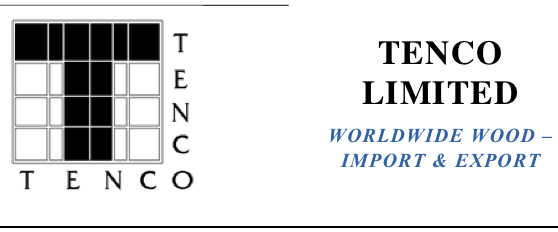 About Tenco
Tenco is one of New Zealand's largest exporters of forest products. We have built to this position since 1991 when the company was set up to export lumber to growing Asian export markets. Experience and reputation count; from small beginnings Tenco has become the largest independent exporter of New Zealand lumber and New Zealand's 4th largest log exporter. Tenco has a regular shipping program of their own log vessels and in combination with these and other ships currently calls at 7 New Zealand ports (5 North Island and 2 South Island).
Tenco buys standing forests. Tenco regularly buys smaller tracts of forest to harvest immediately or immature forests to hold until harvest time. A deal with Tenco is a certain transaction. The owner and Tenco will agree on a value of the tree crop and then Tenco will pay this amount to the owner either in a lump sum amount or on rate per volume unit out-turn from the forest depending on the nature of the tree crop.
Tenco is actively interested in buying harvestable forests or trees from areas including all the North Island (except the Gisborne and East Coast districts) and Nelson & Marlborough in the South Island .
If you own a forest in this area (16 years and older) and are ready to enter into this kind of agreement Tenco is interested to develop something with you.
Please contact: Josh.Bannan@tenco.co.nz
Work: +64 7 357 5356 Mobile: +64 21 921 595
www.tenco.co.nz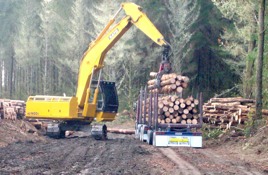 NZ Institute of Forestry launches new National Forest Policy
New Zealand forestry professionals meeting for their annual conference in Nelson today will receive and discuss a new national forest policy. The document "Forest Policy for New Zealand" has been presented to the Minister of Forests, Shane Jones, who formally opened the conference this morning.
David Evison, President of the NZ Institute of Forestry introduced the policy to the conference and suggested to the Minister that Government and its officials use the document to help develop sound long-term strategies for forestry development in New Zealand.
"Unlike many countries, New Zealand has no national forest policy. Government decisions on matters as diverse as climate change, water quality, taxation, overseas investment and land use have too often adversely affected our forests. As trees live longer than most plants a stable policy environment is critical for good forest management", Dr Evison said.
"Four years ago a concerned group of forestry professionals, including members of this Institute, with expertise from across the sector, started a project to write a national policy. The document resulting from their hard work outlines five long-term policies to recognise, protect and enhance the many benefits that trees and forests deliver to the environment, economy, society and culture. The policies cover all forests (from conservation to production), management objectives, tenure types and all species (indigenous and introduced)."
"A good policy provides important principles to guide decisions on legislation and regulation and helps achieve better outcomes. If the policy is well implemented, it will result in healthier, better managed forests which provide much greater value to New Zealand and New Zealanders", Dr Evison said.
To view Forest policy click here
For further information please contact
David Evison
President, NZ Institute of Forestry