Advertisement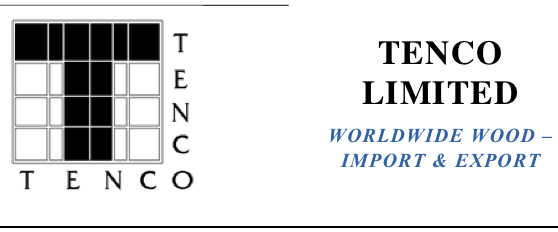 About Tenco
Tenco is one of New Zealand's largest exporters of forest products. We have built to this position since 1991 when the company was set up to export lumber to growing Asian export markets. Experience and reputation count; from small beginnings Tenco has become the largest independent exporter of New Zealand lumber and New Zealand's 4th largest log exporter. Tenco has a regular shipping program of their own log vessels and in combination with these and other ships currently calls at 7 New Zealand ports (5 North Island and 2 South Island).
Tenco buys standing forests. Tenco currently has a number of forests which they purchased at harvestable age to log over a number of years for export and domestic markets. Tenco also regularly buys smaller tracts of forest to harvest immediately or immature forests to hold until harvest time. Tenco is interested in broadening the base of owners from whom it purchases forests and stands of trees. A deal with Tenco is a certain transaction. The owner and Tenco will agree on a value of the tree crop and then Tenco will pay this amount to the owner either in a lump sum amount or on rate per volume unit out-turn from the forest depending on the nature of the tree crop.
Tenco knows there are a lot of farmers who have trees that are close or ready to harvest and will be asking themselves how they should proceed with the sale of their trees. For some farmers the kind of certain transaction with money in the bank could well be appealing. Tenco is actively interested in buying harvestable forests or trees from areas including all the North Island (except the Gisborne and East Coast districts) and Nelson & Marlborough in the South Island .
If you own a forest in this area (16 years and older) and are ready to enter into this kind of agreement Tenco is interested to develop something with you.
Please contact: Josh.Bannan@tenco.co.nz
Work: +64 7 357 5356 Mobile: +64 21 921 595
www.tenco.co.nz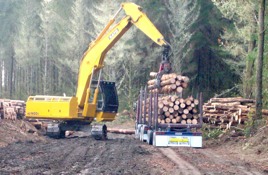 October, 2015
New resources available - practical information on growing cypresses and eucalypts for timber
A series of short videos and information notes providing basic practical information on growing cypresses and eucalypts for timber is now available. The resources, produced thanks to the MPI Sustainable Farming Fund, can be found on the New Zealand Farm Forestry Association website.
Cypresses and eucalypts are the two most widespread alternatives to radiata pine grown on farms and in small-scale plantations around New Zealand. Both species have the potential to produce high- value timber with a range of end uses, but growing them well requires more skill and attention to detail than is needed with radiata pine.
Project Manager, Harriet Palmer, says the resources are much needed.
"We identified the need for these resources during a nationwide series of 'Trees on Farms' workshops run by the NZ Farm Forestry Association, attended by a total of over 1,200 people at 27 workshops nationwide. The workshops were for novice tree growers, and participants told us that what they needed most was readily available 'back to basics' practical information," says Harriet.
"Luckily there is a wealth of practical experience and expertise in growing cypresses and eucalypts within the farm forestry community. The new resources have been produced making the most of that expertise. I am very grateful to all the farm foresters who appear in the videos and who contributed to the handouts."
The resources comprise:
A series of short videos discussing and demonstrating techniques for establishment, pruning, thinning, and milling and markets for the timber.
A set of information notes for each species providing more in-depth information for growers.
Links to the resources:
The MPI Sustainable Farming Fund funded the project, with further financial and in-kind contributions from the NZFFA, in particular the Eucalypt and Cypress Action Groups.