Advertisement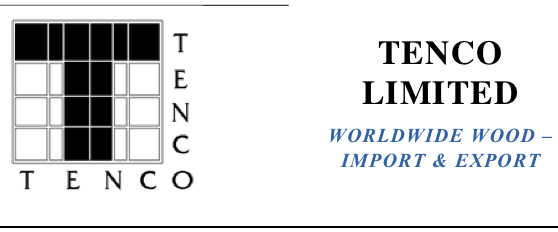 About Tenco
Tenco is one of New Zealand's largest exporters of forest products. We have built to this position since 1991 when the company was set up to export lumber to growing Asian export markets. Experience and reputation count; from small beginnings Tenco has become the largest independent exporter of New Zealand lumber and New Zealand's 4th largest log exporter. Tenco has a regular shipping program of their own log vessels and in combination with these and other ships currently calls at 7 New Zealand ports (5 North Island and 2 South Island).
Tenco buys standing forests. Tenco currently has a number of forests which they purchased at harvestable age to log over a number of years for export and domestic markets. Tenco also regularly buys smaller tracts of forest to harvest immediately or immature forests to hold until harvest time. Tenco is interested in broadening the base of owners from whom it purchases forests and stands of trees. A deal with Tenco is a certain transaction. The owner and Tenco will agree on a value of the tree crop and then Tenco will pay this amount to the owner either in a lump sum amount or on rate per volume unit out-turn from the forest depending on the nature of the tree crop.
Tenco knows there are a lot of farmers who have trees that are close or ready to harvest and will be asking themselves how they should proceed with the sale of their trees. For some farmers the kind of certain transaction with money in the bank could well be appealing. Tenco is actively interested in buying harvestable forests or trees from areas including all the North Island (except the Gisborne and East Coast districts) and Nelson & Marlborough in the South Island .
If you own a forest in this area (16 years and older) and are ready to enter into this kind of agreement Tenco is interested to develop something with you.
Please contact: Josh.Bannan@tenco.co.nz
Work: +64 7 357 5356 Mobile: +64 21 921 595
www.tenco.co.nz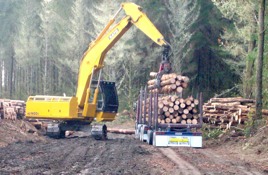 Forest Owners Association Media release, 23 February 2016.
Meaningful carbon price is vital to future of forestry
New Zealand's third largest export industry, forestry, is steadily shrinking. Ministry for Primary Industries figures reveal that only 3000 hectares of new forest were planted in 2015 and that the total area of planted forest fell by 16,000 ha.
Forest Owners Association technical manager Glen Mackie describes the figures as predictable and says the area of forest is likely to continue to fall, until the cost of land can be justified by the income it generates.
From 1955 to 2000, the area of New Zealand's plantation forests grew from 344,000 to 1,769,000 hectares, an increase of 31,667 ha a year. Since then the planted area has declined to 1,720,000 ha, a decline of 3267 ha a year. In addition, in 2015 there were 9300 ha of harvested forest lying fallow, awaiting a decision from the land owner whether or not to replant.
"The irony is that forestry in the long-run is more profitable than sheep and cattle on a lot of second class hill country. It is particularly profitable for established growers with good infrastructure, as well as for new forest owners on land that has good road access and is near to a port or processor," Mr Mackie says.
"The key hurdles for those contemplating planting new forests are the cost of land and a lack of income from the forest until it reaches harvest. The cost of land is largely determined by farmers who are willing to accept extremely low financial returns in return for the lifestyle benefits of owning a farm and the promise of future capital gains."
He says reliable income from carbon credits – $15 a tonne or better – plus averaging of credit income through the life of the forest could help overcome these hurdles and be a game changer for forestry.
"The government is currently reviewing the emission trading scheme (ETS) with the aim of making it more effective. If, as mooted, the 50% subsidy on existing emitters is removed this will increase demand and underpin prices for carbon credits – an important step in giving emitters an incentive to reduce emissions and land owners an incentive to plant trees. "
Mr Mackie says government policy will always have a big influence on forest planting rates.
"Unlike most other land uses, forestry offers major environmental and recreational benefits to society for which forest owners usually don't get paid.
"A meaningful price for carbon will not only tell land owners and the rest of the world that New Zealand takes climate change and reducing carbon emissions seriously, it will ensure that future generations get the environmental and other benefits of a vibrant forest industry."
[ends]
For more information, ring Glen Mackie, technical manager, Forest Owners Association
Tel 027 445 0116
---
For a copy of the MPI Nursery (Planting Rates) Survey, contact
Trevor Walton, Forest Owners Association communications, Tel 021 381 465
For up-to-date forest production and planted area statistics: https://mpi.govt.nz/news-and-resources/open-data-and-forecasting/forestry/