Advertisement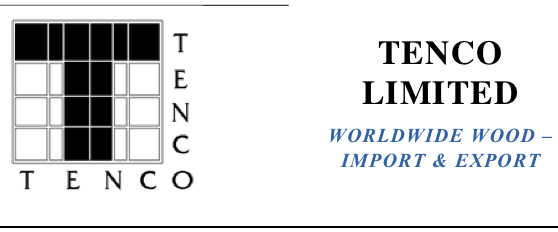 About Tenco
Tenco is one of New Zealand's largest exporters of forest products. We have built to this position since 1991 when the company was set up to export lumber to growing Asian export markets. Experience and reputation count; from small beginnings Tenco has become the largest independent exporter of New Zealand lumber and New Zealand's 4th largest log exporter. Tenco has a regular shipping program of their own log vessels and in combination with these and other ships currently calls at 7 New Zealand ports (5 North Island and 2 South Island).
Tenco buys standing forests. Tenco currently has a number of forests which they purchased at harvestable age to log over a number of years for export and domestic markets. Tenco also regularly buys smaller tracts of forest to harvest immediately or immature forests to hold until harvest time. Tenco is interested in broadening the base of owners from whom it purchases forests and stands of trees. A deal with Tenco is a certain transaction. The owner and Tenco will agree on a value of the tree crop and then Tenco will pay this amount to the owner either in a lump sum amount or on rate per volume unit out-turn from the forest depending on the nature of the tree crop.
Tenco knows there are a lot of farmers who have trees that are close or ready to harvest and will be asking themselves how they should proceed with the sale of their trees. For some farmers the kind of certain transaction with money in the bank could well be appealing. Tenco is actively interested in buying harvestable forests or trees from areas including all the North Island (except the Gisborne and East Coast districts) and Nelson & Marlborough in the South Island .
If you own a forest in this area (16 years and older) and are ready to enter into this kind of agreement Tenco is interested to develop something with you.
Please contact: Josh.Bannan@tenco.co.nz
Work: +64 7 357 5356 Mobile: +64 21 921 595
www.tenco.co.nz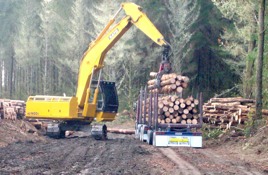 July, 2011
International Year of the Forest Seminar on forestry organizational reform
More than half a million hectares, which was afforested in New Zealand during the planting boom of the 1990s, and owned by 15,000 small scale forest proprietors, will be ready for harvest in the 2020s. Can these owners be encouraged to cooperate to convert their projected spike of production into sustainable regional wood supplies? Will the government need to regulate to ensure it happens?
Seminar on reorganising New Zealand forestry to be held in the Legislative Chamber of Parliament Buildings, Wellington
from 9.30am to 4.30pm on 30 September 2011.
A seminar to discuss this will be held in Wellington and will be opened by the Minister of Revenue. The President of Europe's Forest Owners' Union, Mr de Arano, will give a keynote address on how forest cooperatives work in his part of the world. A contingent of French forest owners will also be participating.

Achieving a sustainable cut is particularly important to buy time and reduce green house gas emissions. Geoff Thompson, who is a member of the team that produced the yet-to-be-released ETS Review Report for the government will speak about this and how the review will affect forestry in other ways. Woodco and MAF representatives will discuss how this initiative will fit into work which is to follow on from the recently-released 2011 forest industry study. There will be a number of other influential speakers.

This seminar could be of pivotal importance. If you are interested in taking part contact Vince Kerr, info@forme.co.nz or phone 04 232 7155. If you want to find out more details go to www.nzffa.org.nz or contact Hamish Levack hlevack@xtra.co.nz phone 04 476 6787.
There will be a $55 registration fee for NZFFA members ($95 for non-members) to cover lunch and coffee. Register early as space may be limited.

The seminar programme can be downloaded here.

The registration form can be downloaded here.