Advertisement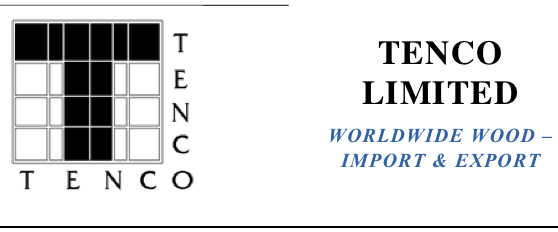 About Tenco
Tenco is one of New Zealand's largest exporters of forest products. We have built to this position since 1991 when the company was set up to export lumber to growing Asian export markets. Experience and reputation count; from small beginnings Tenco has become the largest independent exporter of New Zealand lumber and New Zealand's 4th largest log exporter. Tenco has a regular shipping program of their own log vessels and in combination with these and other ships currently calls at 7 New Zealand ports (5 North Island and 2 South Island).
Tenco buys standing forests. Tenco currently has a number of forests which they purchased at harvestable age to log over a number of years for export and domestic markets. Tenco also regularly buys smaller tracts of forest to harvest immediately or immature forests to hold until harvest time. Tenco is interested in broadening the base of owners from whom it purchases forests and stands of trees. A deal with Tenco is a certain transaction. The owner and Tenco will agree on a value of the tree crop and then Tenco will pay this amount to the owner either in a lump sum amount or on rate per volume unit out-turn from the forest depending on the nature of the tree crop.
Tenco knows there are a lot of farmers who have trees that are close or ready to harvest and will be asking themselves how they should proceed with the sale of their trees. For some farmers the kind of certain transaction with money in the bank could well be appealing. Tenco is actively interested in buying harvestable forests or trees from areas including all the North Island (except the Gisborne and East Coast districts) and Nelson & Marlborough in the South Island .
If you own a forest in this area (16 years and older) and are ready to enter into this kind of agreement Tenco is interested to develop something with you.
Please contact: Josh.Bannan@tenco.co.nz
Work: +64 7 357 5356 Mobile: +64 21 921 595
www.tenco.co.nz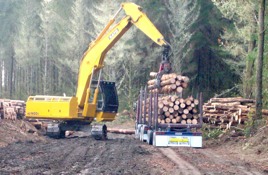 Forest Owners Association Media release, 11 March 2016.
Industry looks beyond radiata
Future generations of New Zealanders may live in a patchwork landscape where several different forest species compete on the hills for growing space with the familiar Pinus radiata.
"Radiata is a great multi-purpose tree that grows well in many places. But it is not perfect for all growing situations or market needs. And there are obvious risks in having all our eggs in one species basket," says Forest Owners Association research and development manager Russell Dale.
"We are therefore thrilled as an industry that the government is joining us in the Specialty Woods Products Research Partnership. This is a major programme that will investigate new products and markets for alternative species and build the confidence of forest growers in planting those species that show promise."
The seven-year programme, which has an annual budget of $1.97 million, is unique in the forest industry in that it spans the value chain from the end product to the trees themselves, their genetics and how they are grown.
The government, through the Ministry of Business Innovation and Employment research partnership scheme, is matching an annual $710,000 contribution from forest growers. The balance of $550,000 is coming from the crown research institute Scion.
"The species being explored – Douglas-fir, cypresses and a number of eucalypts – have been popular with farm foresters for decades and Douglas fir is still planted by larger growers in cooler South Island areas. However, until now, they have not been the subject of a concerted research effort," says Mr Dale.
"Unlike radiata and to a lesser extent Douglas-fir, our knowledge about growing, processing and marketing them is limited to the experience of a few keen individuals.
"We want to provide forest owners with recommendations for growing viable alternatives to radiata pine on particular classes of land. For example, eucalypts in low rainfall areas and coppicing species on steep erosion-prone hill country.
"Some of these species produce timber that is better suited than radiata to a range of applications. For example, eucalypts with high natural strength and durability for use as posts on organic vineyards, orchards and farms; or power pole cross-arms, railway sleepers and landscaping.
"There are also non-durable species that are ideal for use where visual appearance is important, like joinery and flooring. There is strong demand for sustainably-grown appearance timbers both in New Zealand and internationally."
The programme will also try to find answers for some of the processing and drying issues that present special challenges for some of these species.
The research will be carried out by Scion, the University of Canterbury, Marlborough Research Centre (which has considerable experience growing eucalypts in dry environments) and eight international science collaborators, with assistance from industry participants.
"We expect the success of the programme will be reflected in better returns to the growers of the 142,000 ha of eucalypts, Douglas-fir and cypresses already in the ground. This in turn is likely to result in a big increase in the planting of these species," Mr Dale says.
"There are three big long-term opportunities: naturally durable and appearance grade timbers, and the use of eucalypts to enhance the strength of radiata pine engineered wood products.
"By adding value to these species, our exporters will be able to offer a diversified product mix of timbers with superior wood properties – sustainably managed alternatives to increasingly scarce international high-value timbers like teak, rosewood and kwila.
"This in turn will result in more investment and employment in the regions."
For more information, please contact Russell Dale, Tel (07) 921 7258 or 027 493 8061.
---
Trevor Walton
FOA communications
Tel 021 381 465