Advertisement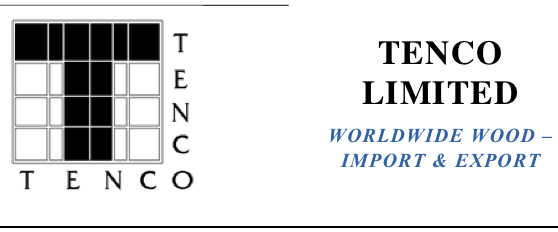 About Tenco
Tenco is one of New Zealand's largest exporters of forest products. We have built to this position since 1991 when the company was set up to export lumber to growing Asian export markets. Experience and reputation count; from small beginnings Tenco has become the largest independent exporter of New Zealand lumber and New Zealand's 4th largest log exporter. Tenco has a regular shipping program of their own log vessels and in combination with these and other ships currently calls at 7 New Zealand ports (5 North Island and 2 South Island).
Tenco buys standing forests. Tenco currently has a number of forests which they purchased at harvestable age to log over a number of years for export and domestic markets. Tenco also regularly buys smaller tracts of forest to harvest immediately or immature forests to hold until harvest time. Tenco is interested in broadening the base of owners from whom it purchases forests and stands of trees. A deal with Tenco is a certain transaction. The owner and Tenco will agree on a value of the tree crop and then Tenco will pay this amount to the owner either in a lump sum amount or on rate per volume unit out-turn from the forest depending on the nature of the tree crop.
Tenco knows there are a lot of farmers who have trees that are close or ready to harvest and will be asking themselves how they should proceed with the sale of their trees. For some farmers the kind of certain transaction with money in the bank could well be appealing. Tenco is actively interested in buying harvestable forests or trees from areas including all the North Island (except the Gisborne and East Coast districts) and Nelson & Marlborough in the South Island .
If you own a forest in this area (16 years and older) and are ready to enter into this kind of agreement Tenco is interested to develop something with you.
Please contact: Josh.Bannan@tenco.co.nz
Work: +64 7 357 5356 Mobile: +64 21 921 595
www.tenco.co.nz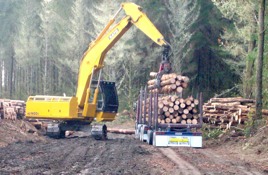 FOREST OWNERS ASSOCIATION MEDIA RELEASE 20 March 2014.
If trees could cheer
Friday March 21 is a special day, the United Nations International Day of Forests.
"Each minute of that day, New Zealand's 1.8 million hectares of sustainable forest estate will grow enough timber to build two standard NZ homes and will contribute nearly $10,000 to the country's export earnings.
"At the same time as doing this, our forests will have sequestered carbon, prevented soil erosion, enhanced biodiversity, supplied renewable energy and provided thousands of jobs," says Forest Owners Association chief executive David Rhodes.
"No other New Zealand industry makes such a large dual contribution to the economy and the environment. Indeed, it is because of this that we are seeing a much greater interest by the major political parties in policies that will help unlock the potential of our industry."
The Forest Owners Association belongs to the International Council of Forest and Paper Associations (ICFPA) which is working internationally to raise awareness of the importance of all types of forests. Together, ICFPA members represent nearly 90 per cent of global paper production and 60 per cent of global wood production.
ICFPA members support sustainable forest management around the world and are committed to using forest management and manufacturing practices that meet environmental, social, and economic objectives.
"For centuries, forests have enabled humans to make products to improve their lives and meet their needs. Forests are renewable. Even in today's rapidly changing world, forestry is part of the solution to meeting global needs for food, fuel, paper, wood, medicines and other necessary products that improve quality of life," says ICFPA President Donna Harman.
Mr Rhodes says the FOA, along with other ICFPA members, is committed to fighting illegal logging and the international trade in illegally harvested wood around the world.
"The FOA and Ministry for Primary Industries are working on protocols that will assure international customers that NZ forest products come from legally logged forests."
The ICFPA's 4th Sustainability Progress Report (2013) highlights the globa industry's progress on a number of key sustainability indicators including the growing area of certified responsibly managed forests, reduction in greenhouse gas emission intensity, the growing use of biofuels and a high paper recycling rate.
"These global trends very much mirror what is happening here in New Zealand. We clearly have much to celebrate, at the same time as we commit ourselves to doing better, especially with workplace safety," Mr Rhodes says.
Trevor Walton
Forest Owners Association communications
Tel 021 381 465
For more information, please ring Glen Mackie, Tel 04 474 4769 or 027 445 0116