Advertisement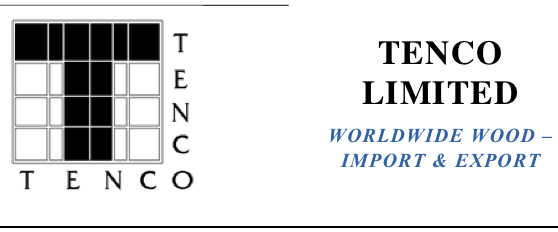 About Tenco
Tenco is one of New Zealand's largest exporters of forest products. We have built to this position since 1991 when the company was set up to export lumber to growing Asian export markets. Experience and reputation count; from small beginnings Tenco has become the largest independent exporter of New Zealand lumber and New Zealand's 4th largest log exporter. Tenco has a regular shipping program of their own log vessels and in combination with these and other ships currently calls at 7 New Zealand ports (5 North Island and 2 South Island).
Tenco buys standing forests. Tenco currently has a number of forests which they purchased at harvestable age to log over a number of years for export and domestic markets. Tenco also regularly buys smaller tracts of forest to harvest immediately or immature forests to hold until harvest time. Tenco is interested in broadening the base of owners from whom it purchases forests and stands of trees. A deal with Tenco is a certain transaction. The owner and Tenco will agree on a value of the tree crop and then Tenco will pay this amount to the owner either in a lump sum amount or on rate per volume unit out-turn from the forest depending on the nature of the tree crop.
Tenco knows there are a lot of farmers who have trees that are close or ready to harvest and will be asking themselves how they should proceed with the sale of their trees. For some farmers the kind of certain transaction with money in the bank could well be appealing. Tenco is actively interested in buying harvestable forests or trees from areas including all the North Island (except the Gisborne and East Coast districts) and Nelson & Marlborough in the South Island .
If you own a forest in this area (16 years and older) and are ready to enter into this kind of agreement Tenco is interested to develop something with you.
Please contact: Josh.Bannan@tenco.co.nz
Work: +64 7 357 5356 Mobile: +64 21 921 595
www.tenco.co.nz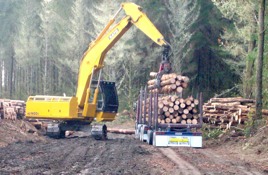 May, 2014
Growing confidence in forestry's future
Scion Research Programme 2013 - 2019
Raising the profitability of commercial forestry investments is an imperative for the entire New Zealand forestry sector and also vital to increasing economic wealth for our country as signalled in the Government's Business Growth Agenda. The value derived from each hectare of forestry land must remain competitive with other rural land uses. Research and innovation is critical to improving the value of forestry through sustainable intensification otherwise land use change will continue and forestry's contribution to New Zealand's economy will decline.
A multi-disciplinary team of scientists at Scion, along with collaborators from other crown research institutes and universities, is embarking on a six-year research programme aimed at raising the profitability of current and future commercial forestry. This programme is a joint initiative between Scion, the forest growing industry and the Ministry of Business Innovation and Employment. It has been allocated $3.75m per annum funding from MBIE and $1.6m per annum from the Forest Growers Levy Trust managed through a joint Forest Owners Association/Farm Forestry Association Research Committee.

The programme is one of the most significant initiatives being taken by the sector and focuses on improving the value realised from existing forests and doubling the productivity of future forests. Together, this will create a stable future wood supply that will, in turn, encourage the investment needed to enable the sector to achieve the Woodco vision of increasing the value of forestry exports to more than $12 billion by 2022.
Achieving this goal will require a shift from current low input forestry management practices to precision forestry, integrating the latest advances in sensor technology, tree physiology, genetics and forest ecology. The programme targets points where improvements can be made in the forest growing cycle, for both current and future forests, that will boost productivity under intensified management regimes while maintaining wood quality and the quality of the environment.
Conference
The six-year 'Growing confidence in forestry's future' (GCFF) research programme is one of the most significant initiatives being taken by the forestry growing sector and focuses on improving the value realised from existing forests and doubling the productivity of future forests in a sustainable way.

This conference will present the overarching, high level goals of the research programme, will place its science in an international context, and will discuss the role of successful engagement and tech transfer in achieving real impacts. Some first results of the programme will also be presented.

Who should attend?
Industry and government stakeholders and other interested parties.
Location and Dates
The conference will be held at the Novotel hotel in Rotorua from 10-12 June 2014.

Conference outline
Tuesday 10 June:
10.00 registration and welcome coffee
10.30 – 5.30 pm presentations, discussions
7:00pm conference dinner
Wednesday 11 June: 9 am – 5.30 pm presentations, discussions
Thursday 12 June: 8 am – 4.30 pm field trip Tarawera forest
The detailed conference programme will be available closer to the time on the Scion website.

Registration and costs
Total cost is $200 (GST inclusive) for the three days. Separate registration is required for the two-day conference presentations/discussions plus conference dinner and the field trip to Tarawera forest:
10-11 June – Presentations and conference dinner $150
12 June – Field trip including transport and lunch $50

Please note that online registration is essential and spaces are limited.
Special rates for accommodation are available at Novotel and Ibis for conference participants and many other accommodation providers are also available in Rotorua.
Download Draft agenda

Registration>>

Enquiries
Please contact Peter Clinton (peter.clinton@scionresearch.com) for conference programme enquiries and
Mary-Anne Gloyne (mary-anne.gloyne@scionresearch.com) for logistical conference enquiries.