Advertisement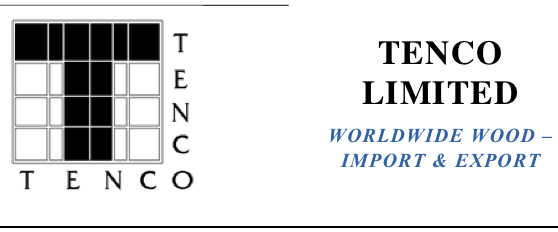 About Tenco
Tenco is one of New Zealand's largest exporters of forest products. We have built to this position since 1991 when the company was set up to export lumber to growing Asian export markets. Experience and reputation count; from small beginnings Tenco has become the largest independent exporter of New Zealand lumber and New Zealand's 4th largest log exporter. Tenco has a regular shipping program of their own log vessels and in combination with these and other ships currently calls at 7 New Zealand ports (5 North Island and 2 South Island).
Tenco buys standing forests. Tenco currently has a number of forests which they purchased at harvestable age to log over a number of years for export and domestic markets. Tenco also regularly buys smaller tracts of forest to harvest immediately or immature forests to hold until harvest time. Tenco is interested in broadening the base of owners from whom it purchases forests and stands of trees. A deal with Tenco is a certain transaction. The owner and Tenco will agree on a value of the tree crop and then Tenco will pay this amount to the owner either in a lump sum amount or on rate per volume unit out-turn from the forest depending on the nature of the tree crop.
Tenco knows there are a lot of farmers who have trees that are close or ready to harvest and will be asking themselves how they should proceed with the sale of their trees. For some farmers the kind of certain transaction with money in the bank could well be appealing. Tenco is actively interested in buying harvestable forests or trees from areas including all the North Island (except the Gisborne and East Coast districts) and Nelson & Marlborough in the South Island .
If you own a forest in this area (16 years and older) and are ready to enter into this kind of agreement Tenco is interested to develop something with you.
Please contact: Josh.Bannan@tenco.co.nz
Work: +64 7 357 5356 Mobile: +64 21 921 595
www.tenco.co.nz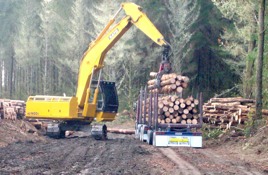 Bioenergy Association media release, 27 June 2017.
Govt now needs to focus on its Energy Efficiency Strategy
The Bioenergy Association says it's pleased the Government's refresh of the New Zealand Energy Efficiency and Conservation Strategy (NZEECS) focuses on the heat and transport opportunities available across New Zealand as implementing these will go a long way to assisting achievement of the climate change targets.
Brian Cox, Executive Officer of the Bioenergy Association said that "It is encouraging that the Government has released this strategy as it addresses many of the barriers currently making it difficult to increase the use of renewable energy, and the consequential reduction in the use of our finite amounts of fossil fuels. However writing a strategy is only half the task. Implementing it is what counts. The Bioenergy Association will be pleased to extend its working with Government agencies to assist implementation of the strategy."
Bioenergy Association is pleased to see the draft refreshed NZEECS includes heat energy as a focus area. Biomass and waste provide up to 14% of consumer energy and 32% of energy consumed is in the form of heat. Yet only 40% of heat is provided from renewable energy.
"It is long overdue that Government recognised that biomass from forestry, and municipal waste, can be used for the production of heat instead of coal and thus make a significant contribution to reducing greenhouse gas emissions." "It is pleasing to see Government providing a lead and we now hope that we will see central and local government entities with heat plant responding to the challenge and transitioning to using bioenergy instead of fossil fuels."
"The title of the refreshed strategy 'Unlocking our energy productivity and renewable potential' indicates that Government is starting to recognise that New Zealand has an immense wealth of renewable natural resources which can be utilised via energy to create economic growth, employment and achievement of a range of environmental outcomes, including those of climate change."
"It doesn't make economic sense that the Government proposes buying carbon credits offshore to meet our Paris Agreement obligations. We should be taking advantage of low-cost opportunities to reduce our carbon emissions here in New Zealand by increasing our use of bioenergy, particularly in the heat sector."
Mr Cox says "Implementation of the strategy won't occur without continued Government involvement and some tasks outlined in the strategy will take time to develop. Transitioning from use of fossil fuels to renewable energy also takes time. To implement the strategy will require close working across all stakeholders in order to achieve the targets in the strategy. That has currently been lacking".
"In the short term, we'd like the Government to encourage the heat market to use wood fuel, farmers to process farm waste to produce bioenergy and local authorities to use organic waste for heating and transport fuel instead of dumping it in landfills."
"Government owned entities are the place to start. Such leadership would show other potential users the viability of bioenergy and support expansion of the wood fuel and biogas markets. Our bioenergy opportunities are based on well-proven technology, so don't require further research or exploration. What we need is Government support to speed up growth of the market. We hope that Government will support the refreshed strategy by action."
Mr Cox says there are many economically viable niche bioenergy opportunities. "With Government support and near zero cost, the number of opportunities could increase considerably, using New Zealand's good supply of renewable natural resources to achieve significant economic, employment and environmental benefits."
Ends