Advertisement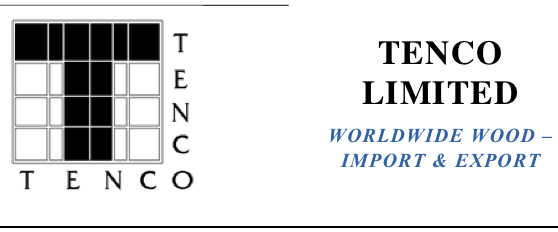 About Tenco
Tenco is one of New Zealand's largest exporters of forest products. We have built to this position since 1991 when the company was set up to export lumber to growing Asian export markets. Experience and reputation count; from small beginnings Tenco has become the largest independent exporter of New Zealand lumber and New Zealand's 4th largest log exporter. Tenco has a regular shipping program of their own log vessels and in combination with these and other ships currently calls at 7 New Zealand ports (5 North Island and 2 South Island).
Tenco buys standing forests. Tenco currently has a number of forests which they purchased at harvestable age to log over a number of years for export and domestic markets. Tenco also regularly buys smaller tracts of forest to harvest immediately or immature forests to hold until harvest time. Tenco is interested in broadening the base of owners from whom it purchases forests and stands of trees. A deal with Tenco is a certain transaction. The owner and Tenco will agree on a value of the tree crop and then Tenco will pay this amount to the owner either in a lump sum amount or on rate per volume unit out-turn from the forest depending on the nature of the tree crop.
Tenco knows there are a lot of farmers who have trees that are close or ready to harvest and will be asking themselves how they should proceed with the sale of their trees. For some farmers the kind of certain transaction with money in the bank could well be appealing. Tenco is actively interested in buying harvestable forests or trees from areas including all the North Island (except the Gisborne and East Coast districts) and Nelson & Marlborough in the South Island .
If you own a forest in this area (16 years and older) and are ready to enter into this kind of agreement Tenco is interested to develop something with you.
Please contact: Josh.Bannan@tenco.co.nz
Work: +64 7 357 5356 Mobile: +64 21 921 595
www.tenco.co.nz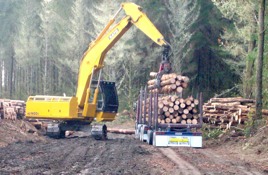 Forest Owners Association News Media Statement, 29 November 2017
Government recognises forestland and farmland different cases for overseas investment
The Forest Owners Association says the government would be jeopardising its billion-tree target if it hadn't separated forest and farmland in its ministerial directive to the Overseas Investment Office.
The government has just publicly released a ministerial directive to the OIO, with separate provisions for forestry.
Forest Owners Association President Peter Clark says he doesn't want to comment on direct foreign investment in farmland, but he says the government has been realistic in separating out forestland use.
"The great majority of our forestland is owned by New Zealanders and I can't see that ever being changed," Peter Clark says.
"The overall industry provides employment in regions that critically need jobs, such as Northland and the East Coast, and we have become a major export industry."
But Peter Clark says there is also a strong case for direct foreign investment in forestry on environmental grounds.
"My understanding is that the new government's intention to see a billion trees planted in the next ten years was largely reasoned on plantation forestry being the only immediate and available tool to reduce New Zealand's net greenhouse gas emissions to a level anywhere near Paris Agreement commitments."
"Most of the land to plant the extra trees on, to meet the billion-tree target, will be Maori or farmer owned."
"But overseas investors bring capital and market connections which can stretch the government dollar a lot further and will ensure what is harvested has been well managed."
Peter Clark says the provisions in the ministerial directive requiring the OIO to ensure overseas forestry investors support the local processing industry are probably not necessary.
"We already support local processing. New Zealand processors acknowledge forest companies offer supply to them," Peter Clark says.
"Even though some grades and ages of logs are of no interest to New Zealand processors, forest growers need a diversified marketplace, and that includes supply to local processing."
"We've spent a lot of time in the past few weeks engaging with sawmill and other processing industry people in Northland, where a declining production curve, as forests are harvested, cause particular supply problems for that region."
"The largest forest companies in Northland, where the log supply profile is most critical, are already doing what they can to make sure obstacles to equitable local supply are removed."
"The success of domestic wood processing depends in part on consistent supply. That is only possible if there are consistent policies over at least 25 years, so that an even-aged forest is established and replanted."
"Doubling the planting rate, which is the government's aim, will help future-proof wood supply for domestic processors," Peter Clark says.
"We anticipate an active participation from government, and a Wood First government construction policy to back it up. Forest owners, some of whom are foreign, need a supportive OIO approach to enable them to amalgamate small forest and land holdings and grow stands on to an age that local processors can use."
For more information contact Peter Clark, 'ph 021 726 197