Advertisement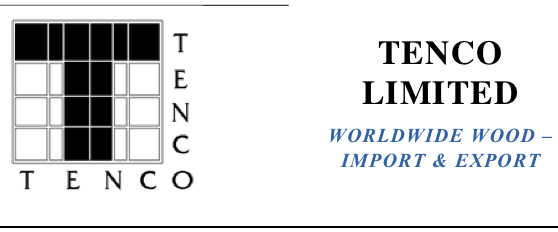 About Tenco
Tenco is one of New Zealand's largest exporters of forest products. We have built to this position since 1991 when the company was set up to export lumber to growing Asian export markets. Experience and reputation count; from small beginnings Tenco has become the largest independent exporter of New Zealand lumber and New Zealand's 4th largest log exporter. Tenco has a regular shipping program of their own log vessels and in combination with these and other ships currently calls at 7 New Zealand ports (5 North Island and 2 South Island).
Tenco buys standing forests. Tenco currently has a number of forests which they purchased at harvestable age to log over a number of years for export and domestic markets. Tenco also regularly buys smaller tracts of forest to harvest immediately or immature forests to hold until harvest time. Tenco is interested in broadening the base of owners from whom it purchases forests and stands of trees. A deal with Tenco is a certain transaction. The owner and Tenco will agree on a value of the tree crop and then Tenco will pay this amount to the owner either in a lump sum amount or on rate per volume unit out-turn from the forest depending on the nature of the tree crop.
Tenco knows there are a lot of farmers who have trees that are close or ready to harvest and will be asking themselves how they should proceed with the sale of their trees. For some farmers the kind of certain transaction with money in the bank could well be appealing. Tenco is actively interested in buying harvestable forests or trees from areas including all the North Island (except the Gisborne and East Coast districts) and Nelson & Marlborough in the South Island .
If you own a forest in this area (16 years and older) and are ready to enter into this kind of agreement Tenco is interested to develop something with you.
Please contact: Josh.Bannan@tenco.co.nz
Work: +64 7 357 5356 Mobile: +64 21 921 595
www.tenco.co.nz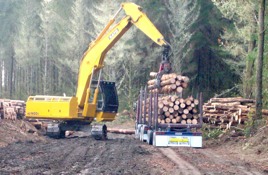 New Zealand Institute of Forestry press release 2 December 2015.
Government agricultural emissions pledge
The New Zealand Institute of Forestry suggests there is cost-effective technologies Agriculture can do about their emissions.
The New Zealand Institute of Forestry (NZIF) strongly disagree with the Prime Minister when he states there is no technology agriculture can use to reduce emissions.
"Like every other emitter agriculture could buy NZU's on the market set up by the New Zealand Government for just this purpose." says President of NZIF James Treadwell.
"Agriculture, unlike some other emitters, also has the opportunity to plant trees, either native or exotic, on their less productive land areas which will help offset their emissions"
"We can not understand how agriculture is any different from the transport or power sectors both of which have to buy NZU's to offset their emissions."
"The $65m pledged by the Government to find a agriculture solution would plant over 30,000 hectares of forest. This forest could fix between 400,000 and 1,000,000 units per annum depending on the species planted. Current agriculture emissions, according to MfE, per annum are estimated to be 39,000 kt units" (CO2 equivalent)
Mr Treadwell says he is totally confused as to why the current Government is blind to the solution and has refused to work with the forest sector.
"NZIF has been calling for increased planting of any tree species since the time the problem of climate change was first mooted; to date the sector has been ignored and shut out."
"It is Foresters who have the skills and ability to save the planet from climate change, not the negotiators or politicians, Foresters just want the opportunity to do it."
Mr Treadwell calls on the Government to meet with the sector and urgently agree a plan to start planting additional forest. NZIF consider Agriculture's entry into the ETS is the logical way for them to take responsibility for their emissions. The alternative is to continue to subsides Agriculture to the tune of $4.5 billion by 2020, as estimated by Treasury advice in March, released under the Official Information Act and reported by the New Zealand Herald.
Mr Treadwell acknowledges MfE's recent announcement of a goal to plant an additional 500,000 hectares by 2040 as a positive development and he looks forward to seeing this start immediately.
Contact information: James Treadwell President
NZ Institute of Forestry M +64 (0) 220 434511 O +64 4 9748421
E president@nzif.org.nz www.nzif.org.nz
ENDS