Advertisement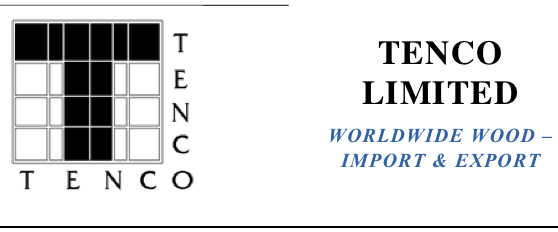 About Tenco
Tenco is one of New Zealand's largest exporters of forest products. We have built to this position since 1991 when the company was set up to export lumber to growing Asian export markets. Experience and reputation count; from small beginnings Tenco has become the largest independent exporter of New Zealand lumber and New Zealand's 4th largest log exporter. Tenco has a regular shipping program of their own log vessels and in combination with these and other ships currently calls at 7 New Zealand ports (5 North Island and 2 South Island).
Tenco buys standing forests. Tenco regularly buys smaller tracts of forest to harvest immediately or immature forests to hold until harvest time. A deal with Tenco is a certain transaction. The owner and Tenco will agree on a value of the tree crop and then Tenco will pay this amount to the owner either in a lump sum amount or on rate per volume unit out-turn from the forest depending on the nature of the tree crop.
Tenco is actively interested in buying harvestable forests or trees from areas including all the North Island (except the Gisborne and East Coast districts) and Nelson & Marlborough in the South Island .
If you own a forest in this area (16 years and older) and are ready to enter into this kind of agreement Tenco is interested to develop something with you.
Please contact: Josh.Bannan@tenco.co.nz
Work: +64 7 357 5356 Mobile: +64 21 921 595
www.tenco.co.nz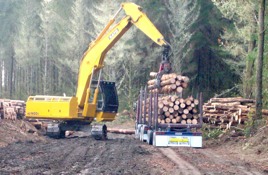 May, 2012
Free "Trees on Farms" workshops in June: Inglewood, Ohope and Putaruru
Your invitation to attend NZFFA Trees on Farms field days:
Inglewood 6 June
Ohope 20 June
Putaruru 29 June
Free "Trees on Farms" workshops are being held in Taranaki, the Bay of Plenty and Waikato in June as part of an SFF-funded initiative encouraging farmers and landowners to plant trees as part of wise land use strategies.
Press Release 9 May 2012
The aim of the workshops is to help farmers and landowners identify how planting the right trees in the right place can significantly boost farm profitability and enhance wise land use. These workshops draw on the expertise and practical experience of knowledgeable local farm foresters, farm advisers and consultants, regional councils and a range of other professionals, and each is customised to reflect local opportunities and issues.
The day-long workshops include a unique combination of presentations, practical, hands-on discussions in the field and short video clips of successful farm foresters in each area.
Morning presentation topics include the economic impacts of integrating trees into the farm business, as well as case studies and panel discussions on a range of practical topics, including trees as a long term land management strategy, planting for erosion control, riparian management and water quality, weed control, and protecting valuable soils, trees for animal feed and shelter, specialty timber species, use of indigenous species and more.
The afternoon gets out in the field, looking at tree planting on a local farm that has been chosen to demonstrate best practice in planting trees to address specific problems or opportunities.
The McIntyres' 390ha property at Kaimata, Inglewood runs just under 700 dairy cows, but also includes over 70ha in forest. After planting pine in the gullies and steeper faces, their emphasis has shifted to the riparian planting that will be the focus of the day.
The Ohope, Bay of Plenty, workshop is particularly designed for Maori landowners, and will feature Ngati Awa farm, looking at trees as an inter-generational land management tool providing sustainable agribusiness solutions and enhancing long term land use.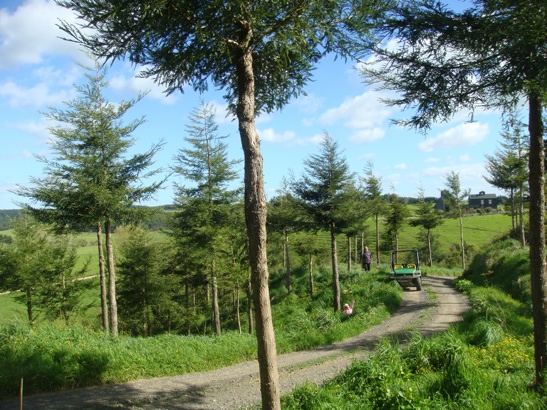 The Waikato workshop on 29 June will feature the Ballance Farm Environment Award winning dairy farm of Gray and Marilyn Baldwin, which features riparian, gully and woodlot plantings, as well as smart use of shelter belts.
As well as receiving written information and hard copies of the presentations, all attendees will receive a DVD that contains electronic copies of the presentations, the video interviews with local farm foresters, and handbooks outlining best practice for growing and managing the most popular timber species.
For more information and to register contact:
6 June: Inglewood
9.30 am, Kaimata Hall, 722 Tarata Road, Inglewood
Registrations to: Bill Davies. Phone: 60 765 8121, Mobile: 027 206 9329,
Email: ahuroa@farmside.co.nz
20 June: Bay of Plenty
9.30 am start, Ohope
Registrations to Ian Nicholas, tel 07 348 5923 / 0274 505 904, email i.nicholas@clear.net.nz
29th June: Waikato
For more information and to register contact John Simmons, tel 07 856 5710, email John.Simmons@waikatoregion.govt.nz