Advertisement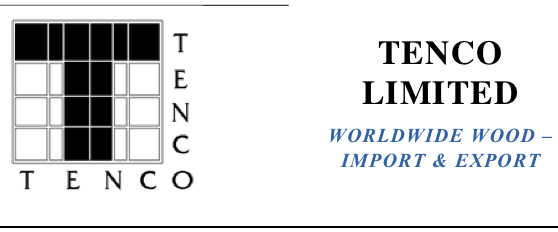 About Tenco
Tenco is one of New Zealand's largest exporters of forest products. We have built to this position since 1991 when the company was set up to export lumber to growing Asian export markets. Experience and reputation count; from small beginnings Tenco has become the largest independent exporter of New Zealand lumber and New Zealand's 4th largest log exporter. Tenco has a regular shipping program of their own log vessels and in combination with these and other ships currently calls at 7 New Zealand ports (5 North Island and 2 South Island).
Tenco buys standing forests. Tenco regularly buys smaller tracts of forest to harvest immediately or immature forests to hold until harvest time. A deal with Tenco is a certain transaction. The owner and Tenco will agree on a value of the tree crop and then Tenco will pay this amount to the owner either in a lump sum amount or on rate per volume unit out-turn from the forest depending on the nature of the tree crop.
Tenco is actively interested in buying harvestable forests or trees from areas including all the North Island (except the Gisborne and East Coast districts) and Nelson & Marlborough in the South Island .
If you own a forest in this area (16 years and older) and are ready to enter into this kind of agreement Tenco is interested to develop something with you.
Please contact: Josh.Bannan@tenco.co.nz
Work: +64 7 357 5356 Mobile: +64 21 921 595
www.tenco.co.nz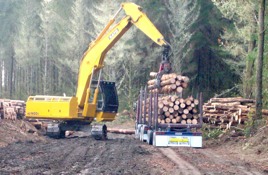 October, 2012
Free database will open access to best tree information
Landowners looking for information about any aspect of planting and managing trees in the working landscape will soon be able to access a new online – and free – database. The database will comprise the most useful and credible information resources available.
A project being funded by the Sustainable Farming Fund, the NZ Farm Forestry Association and Scion Research, with support from Rural Women NZ and the NZ Institute of Forestry, aims to establish a database of the best information resources about trees on farms. This database will range from practical aspects of growing and harvesting trees through to managerial information such as budgeting and forest ownership options.
A vital early part of the project will be input from landowners, via an online survey as to how they prefer to receive this type of information. The survey can be found at:
https://www.surveymonkey.com/s/Trees_on_Farms
"Since the 1950s, there have been many initiatives aimed at encouraging landowners to plant more trees, and manage existing plantations and native bush for all sorts of reasons - timber, shade, shelter, or fodder, control of soil erosion, conservation, carbon storage, or amenity benefits," says project manager Harriet Palmer.
"At the same time there has been a large amount of research centred around small-scale forestry, resulting in a plethora of information resources and tech-transfer activity. Much of the experience and information generated over the years is very high calibre and still relevant. But the resources are scattered and sometimes hard to find," she says.
Landowners involved in or thinking about tree ventures, and organisations whose role includes advising farmers on integrated land management strategies, will benefit from the planned database. All listings in the database will be assessed by leading farm foresters, forestry consultants and researchers as reflecting current knowledge and best practice.
As well as unlocking existing resources and research to wider access, the project will help identify information gaps. It will also provide information on how landowners prefer to learn about planting and managing trees.
Farmers and other landowners are being asked to participate in an online survey to ascertain their specific information and training needs related to trees on farms, and also their preferred methods for receiving new information – formally and informally.
To participate in the survey go to: https://www.surveymonkey.com/s/Trees_on_Farms
All surveys completed before 31 December 2012 will go into the draw for $100 petrol vouchers, a copy of Native Trees of New Zealand and Their Story by John Wardle, or Rural Women NZ cookbooks 'A Good Spread' and 'A Good Harvest'.
For more information email Harriet Palmer at harriet.palmer@paradise.net.nz
Ends
Media enquiries:
Harriet Palmer
Project manager
Tel: 021 025 32529 or 04 973 3077
Email: harriet.palmer@paradise.net.nz